Spring in the Outer Banks is a delicious, anticipatory time of year. Sandwiched between our cold, crisp winters and hectic, hot summers, the "shoulder season" is the perfect time to enjoy the Outer Banks' lush beauty in peace. Residents feel brighter with the temperature upswing, budding flowers, and return of beautiful migrating birds to our local wildlife preserves. Locals also feel an urge to get outside and start getting their yards into summer shape as they look forward to barbecues, pool parties, and lazy summer evenings on the patio. Here are some spring landscaping ideas to help turn an Outer Banks yard into an Outer Banks oasis: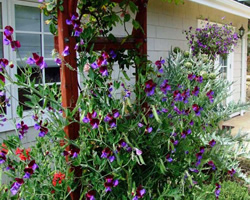 Bolster Curb Appeal: Although curb appeal usually refers to selling a home, think of what it means as you pull up to your home, too. You want a home that is appealing, has lovely landscaping, and gives you a sense of ease as you pull into the driveway. A low fence or a trellis engulfed in a flowering vine such as clematis is a nice way to say "hello."
Make A Grand Entrance: A graceful, tree-lined driveway is always appealing. Pick up any debris that fell over the winter and give the lawn a lovely tweaking. To spruce up the front walk, add a splash of color right up front with a garden full of delightful early-blooming roses or perennials. Some great ideas for front yard fascination include our ever-popular begonias, Crystal Fairy roses, and lamb's ears.
Provide a Grand Welcome: After the welcome of the front yard and driveway, the final touch is to create a beautiful front porch. To start, make sure your front porch is free of debris, and repair any weather-wear before putting out a comfy chair or a relaxing porch swing. Flowers are always a great way to create a colorful welcome. Some great flowers that can keep your entrance bright all year long might include snapdragons, petunias, Gertrude Jekyll roses, or Lily-of-the-Nile.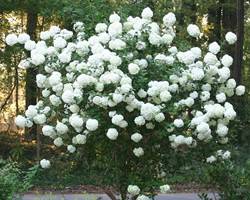 Back Yard Landscaping: To restore the damage done by winter winds and cold, trim back any trees and shrubs that were not able to weather the winter, so they can be refreshed and renewed. Repair any yard structures such as retaining walls, so you won't have to do that in the hot summer sun. While one might first think of palm trees for Outer Banks yards, a more inviting choice might be a shade-providing flowering dogwood, weeping willow American Beech, or Sweetbay Magnolia. Shrubs that delineate yard areas and adapt well to the Outer Banks climate include the American Boxwood or Chinese Snowball. Enjoy the spring eruption of colors with a garden full of daffodils, azaleas, peonies, forsythia, and wisteria.
Put your spin on it! Make your back yard a relaxation haven. Set up some quiet seating areas near the flowers, under the shade trees, or near the pool and get ready for the summer! If you need more spring landscaping ideas for the Outer Banks area, consult with a local home and garden professional who can help you get exactly what you need.