GROSS RENTALS: $215,000/YR, ANNUAL ROI:15.7%
Wright Play offers a twist on classic modern style and is destined to become a favorite with its oceanfront location. After seeing this ultimately exceptional Nags Head property, your hearts will simply belong here. This premier vacation property boasts over 5,400 square feet of under the roof area with 8 well-appointed and spacious master bedrooms, 8 full baths and 1 half bath. Common areas on each level so it's never difficult to find either a group activity or a bit of solitude. The top level is the showpiece of the home! Featuring the panoramic ocean views throughout the entire great room, this a great place to spend many hours socializing and relaxing. The sleek and modern white kitchen has two refrigerators, two dishwashers, and a built-in oven and microwave. Seating for 5 at the center island rounds out the kitchen along with the dining room space. The outdoor pool area features a 12′ x 25′ inground pool, a hot tub for 6, a grill area and a semi-private boardwalk to the beach featuring a deck over the dunes. 2017 partial year income of $166,364, 2018 YTD $141,290.
Elevator

7 Master King Suites

Gourmet Kitchen
Heated Pool and Tub

Media Room

Dune Deck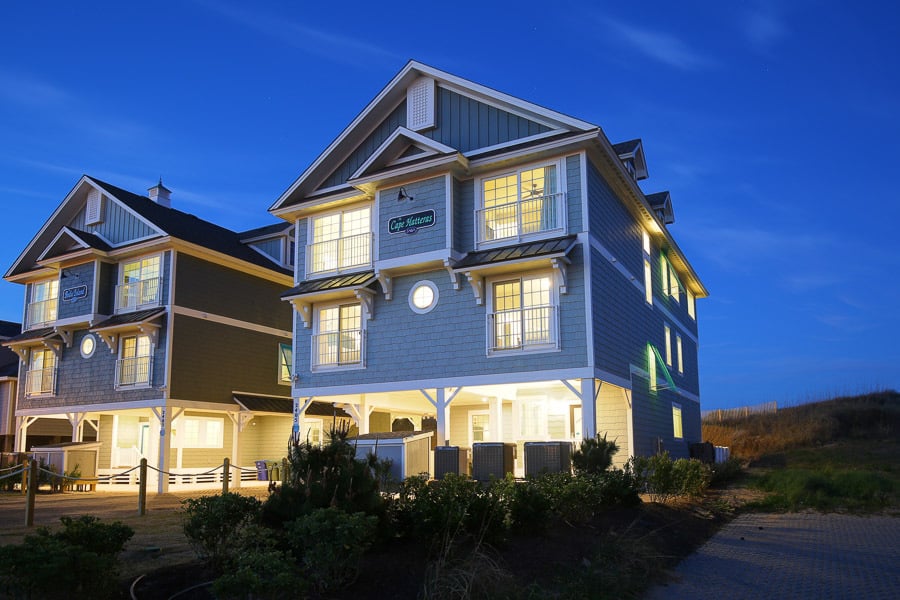 *Gallery of photos disclaimer
*Information may not be reproduced or distributed without prior written consent. Please consult your advisors on tax and investment advice. Rental projections and estimated expenses provided by others and may vary. Pricing and availability subject to change without notice. ROI, GRI, and all other income figures are estimates used for illustrative purposes only and not guaranteed. Pictures and renderings are illustrative and may be of similar to homes previously built. In some cases lot allowances are used and final pricing may differ based on selections. Information is deemed reliable but not guaranteed. Plans, drawings and artistic renderings are conceptual for the convenience of reference and should not be relied upon as representation, express or implied, of final detail.