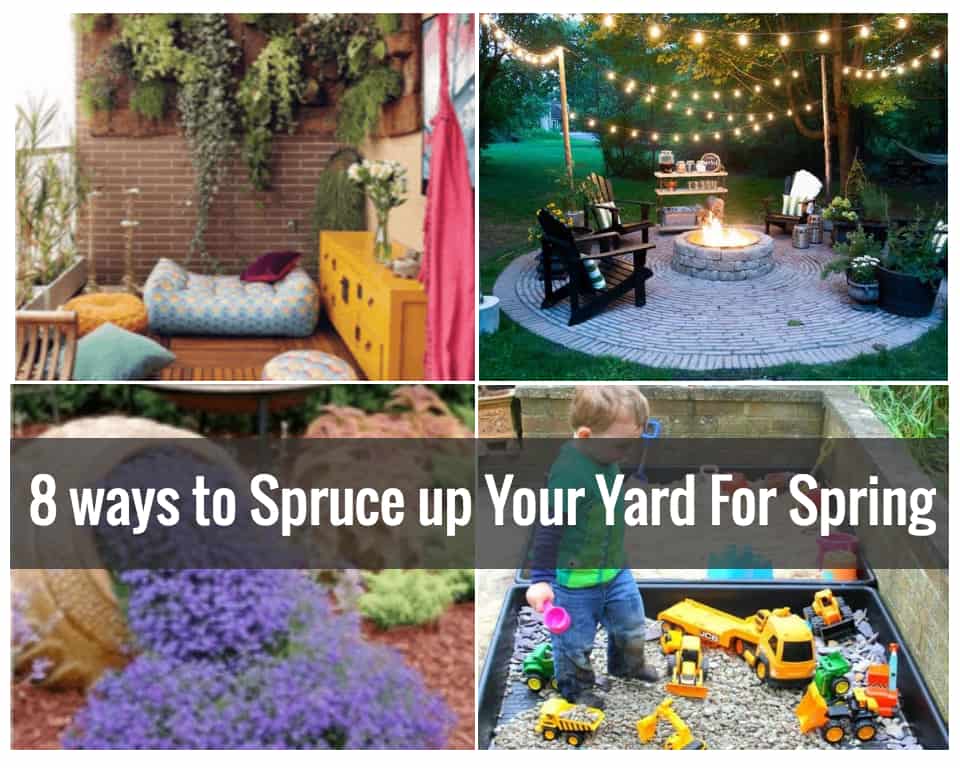 Looking for new ideas to enhance your landscaping and outdoor living areas? We have compiled a list of our favorites to help you spruce up your yard.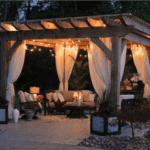 Personal Space
Create your own oasis to escape from it all. Build a secluded area where you can reflect and get some fresh air. Try using curtains, fencing, shades, or another material to create as much privacy as you want.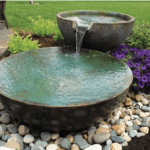 Water Feature
Trickling water or a DIY fountain can add a unique touch to your space. Incorporate it into your outdoor gathering spot so everyone can enjoy the sounds of nature together!
Pathway
Pathways are perfect to lead traffic to your gathering areas as well as to break up your yard. Choose a material for your pathway that fits your space and matches your current landscaping. Outdoor tile, large stones or even mulch can create a nice, organized walkway. 
Planters
Whether you upcycle old pots and make them new again or invest in some new over-sized planters, there are so many ways to pot greenery and flowers.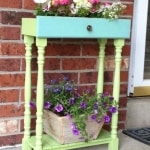 Backyard Art
Put some creativity into your backyard with fun art projects! Upcycle old drawers into neat planters OR get crafty and create a custom birdhouse! The goal is to get creative and have fun.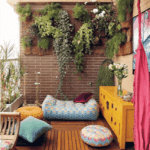 Backyard seating
Discover different types of seating for your outdoor area. Mix up benches, chairs and stools in a variety of materials and colors. Who doesn't love reading a good book outside or an afternoon nap? Get yourself a hammock. Hang it somewhere near shade to stay cool AND relaxed.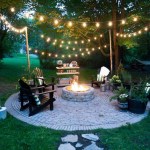 Lighting
Get the party started after the sun goes down! Install some trendy, and perhaps colorful, lights. Common places to install lighting are around the door, near steps, and by the sitting area. The options are endless when it comes to outdoor lighting including café lights or even tiki torches.
DIY Firepit
Everyone loves sitting by a fire and roasting marshmallows! The good news is you don't have to invest a ton to have your own firepit. Buy a kit from the local hardware store or create your own area surrounded by rocks. View some of our top fire pits on Pinterest.
DIY Projects For The Kids
Sandbox or Gravel Pit- With just a few materials and, of course, sand or gravel-you can create a designated area for the little ones!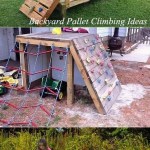 Pallet Wall
Create a cool climbing wall for your crew with upcycled pallets!
View this link for more inspiration on pallet projects for the backyard. View here.