Custom Outer Banks Building Process
 We believe our proven success is partially due to the unique relationships we build with each of our clients that goes beyond their immediate needs. Listening to their investment goals and needs helps us craft the perfect plan for clients. The results minimizes the guesswork and uncertainty that goes along with making a big decision such as buying real estate or designing a new dream home for your family. SAGA's goal is to provide our clients a fun and rewarding experience in real estate while delivering the best value. Our experience in working with hundreds of clients over the past decade has helped us to create this simple Four Step Process, that ensures exceptional value and memorable experience for our clients.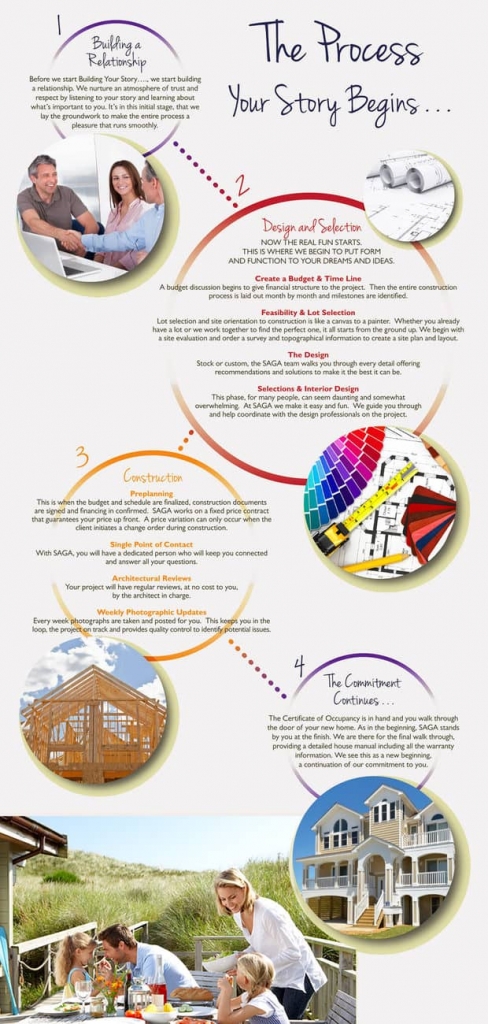 Let's Work Together
Find out for yourself why SAGA has helped more clients build, buy and invest in the outer banks than any other company over the last decade. Build your story.