Can you think of anything more fun to design in your home that your kid's rooms? Back in the day, you probably didn't have the luxury of a themed room of any kind simply due to the fact that 'things were different back then' and spending money on anything that wasn't a necessity was a rare occasion. But what we did have, was good, old-fashioned play and plenty of imagination (particularly if you were an only child). With all the screen time today's kids are consuming, it's important to encourage imagination in any way possible. As a result, they will likely be very adept at problem solving and critical thinking, among other healthy characteristics.
It's a lot easier than you think.
Have no fear, designing your child's room doesn't have to be a major event, and there are tons of ideas (did somebody say Pinterest?) out there to help you find your way. Maybe you want to start with something simple, like some wall art that doesn't have to cost a bundle. Think big, bold letters and framed, colorful photos to create your own mini-art gallery. Want to create a cheerful space? Consider colorfully patterned pillows that bring out the bold colors of an accent rug, or bedding and window treatments that give the room depth and excitement. All you and your child need is a little imagination and you can turn that ho-hum bedroom into a magical, mystical place where dreams and memories are made!
Forget about one-stop shopping.
Purchase and collect pieces over time! This not only saves you money in the long run, but it also gives you and your child a chance to bring out the inner whimsical in you by finding treasures along the way that complement each other nicely. Consider layering the old with the new to give your room a more eclectic look. You don't have to be a tried and true do-it-yourselfer, but a personal creative touch can really tie the room together and make it even more meaningful to you and your child. Create your own headboard, for example, with easy-to-find materials at your local craft store. It may be as simple as starting with a piece of (medium density) fiberboard, some foam, a glue gun and your favorite fabric design.
How about paint or oversized wall decals?
Custom designs and over-sized graphics don't really cost much more and definitely pack a punch if you're looking for something super dramatic. Steer away from the same-old, same-old of painting an accent wall, think stripes! Section off a portion of the wall and add some molding to create a frame, and maybe even a small shelf, and voila!
The sky's the limit! If your child is old enough, get them involved in the project! Set some goals and parameters and let their imagination guide you to a room that you both will enjoy for years to come!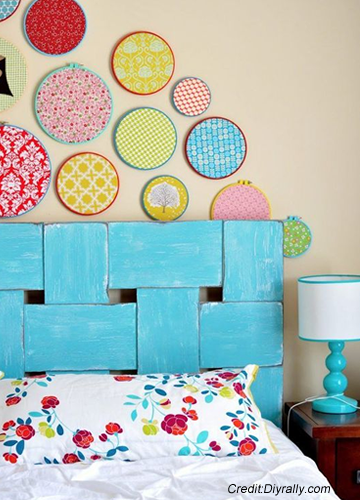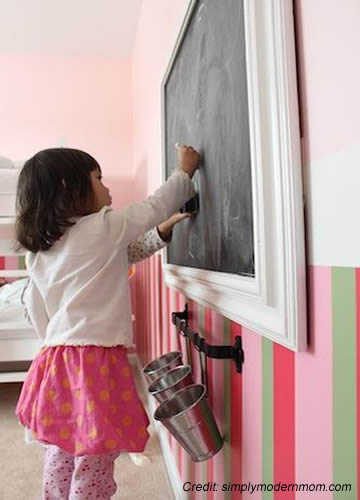 Building a new home for your family? Contact SAGA Construction today and speak with our Design specialist to help you get started.