ENTER TO WIN A FREE VALENTINE'S WEEKEND GETAWAY AT SAGA'S  EXCLUSIVE
OCEAN FRONT HOME,  ALONG WITH OTHER EXCITING GIVEAWAYS. VISIT ONE OF OUR FEATURED HOMES TO GET ALL THE DETAILS!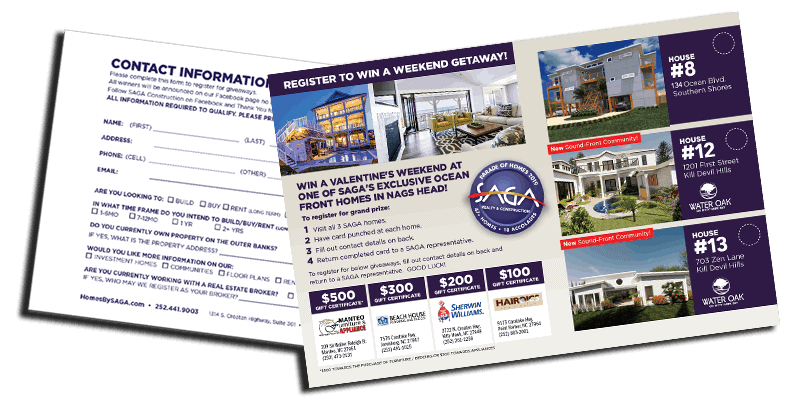 To register for the grand prize:
1.) Visit all 3 SAGA homes.
2.) Have this card punched at each home.
3.) Fill out the contact information on the back.
4.)Turn this card in at the last home you visit.