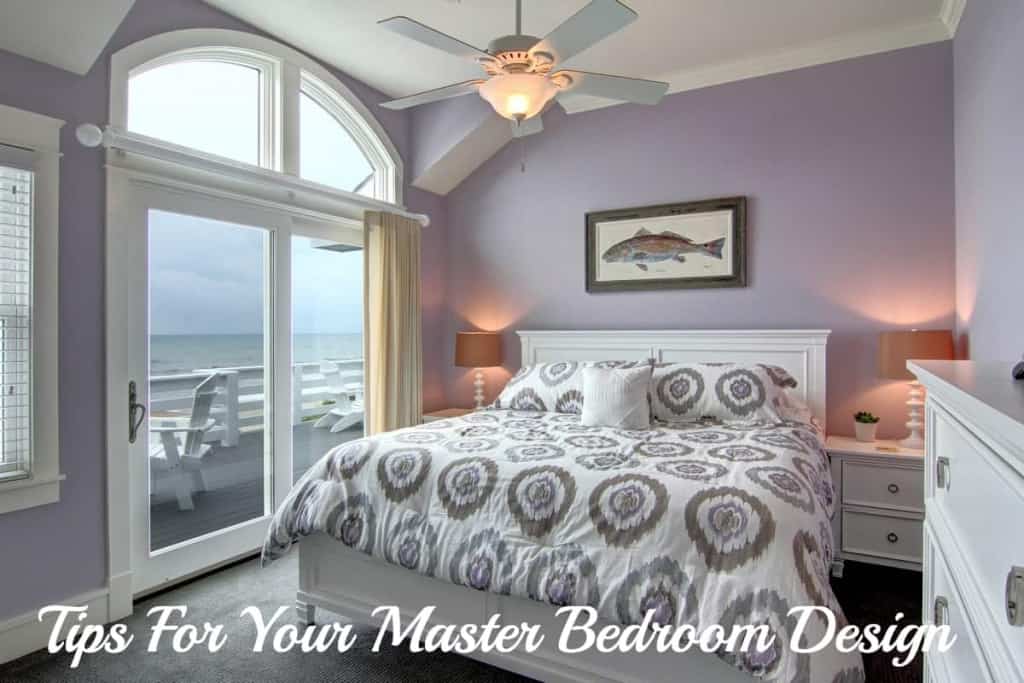 Your master bedroom is where you go to relax and unwind. Shouldn't the design be serene, uncluttered and full of your personal touches? Whether you prefer a classic style or seeking the newest designs and trends-your master bedroom should be one of your favorite spaces in your home. Our tips are sure to assist you in creating a peaceful and organized bedroom.
Organization 
An organized bedroom can help you rest easy at night and the ability to start each day fresh. Life is busy and it can be tough to always keep everything where it should be.  Try organizing your items into categories and create a place for each category. Bins are a great way to organize while still keeping with a design or look. From decorative bins that become part of the room, to those we hide under the bed or in the closet-try to put things back in their designated "home".
Dream Closets
Whether your space is large enough for a full walk-in closet or a simple wood shelf and rod-type closet-there are some great closet systems out there! Closet systems and organizers are perfect for shoe racks, bins, hanging your clothes and more. Check out some great closet systems we have pinned on our Pinterest board.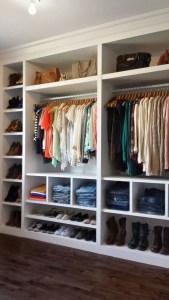 Lighting
Bedroom lighting should create a peaceful, relaxing atmosphere. Choose soft, flattering ambient light and add light fixtures where bright light is needed. A new lighting fixture can serve as the centerpiece of your bedroom and reflect the desired style of your room. Chandeliers, ceiling fans, semi-flush, pendants, and wall sconces are all great choices for master bedroom lighting.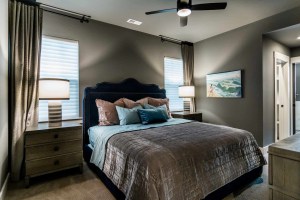 Wall Art & Photos
Get personal in your master! Adorn your favorite memories in an organized gallery wall or frame some of your favorite keepsakes. Keep the size of the space in mind when hanging wall art. A larger room is perfect for heavy, accept pieces while a smaller space is great for a collection of different size pieces. Read more about choosing walls art in our previous blog.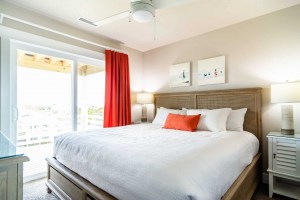 Accents & Furniture
Creating a reading nook, office space or a simple area to sit can really add personality to your master bedroom. Consider a funky chest or a family antique piece. Style some of your favorite books and a framed photo. If space is an issue, a simple accent chair in a bold color can add just the right touch!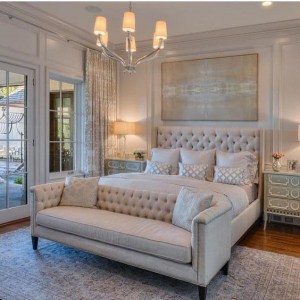 Your bedroom is a reflection of yourself. Whichever style you choose, be sure to keep it organized and surround yourself with your favorite memories for the ultimate relaxation.