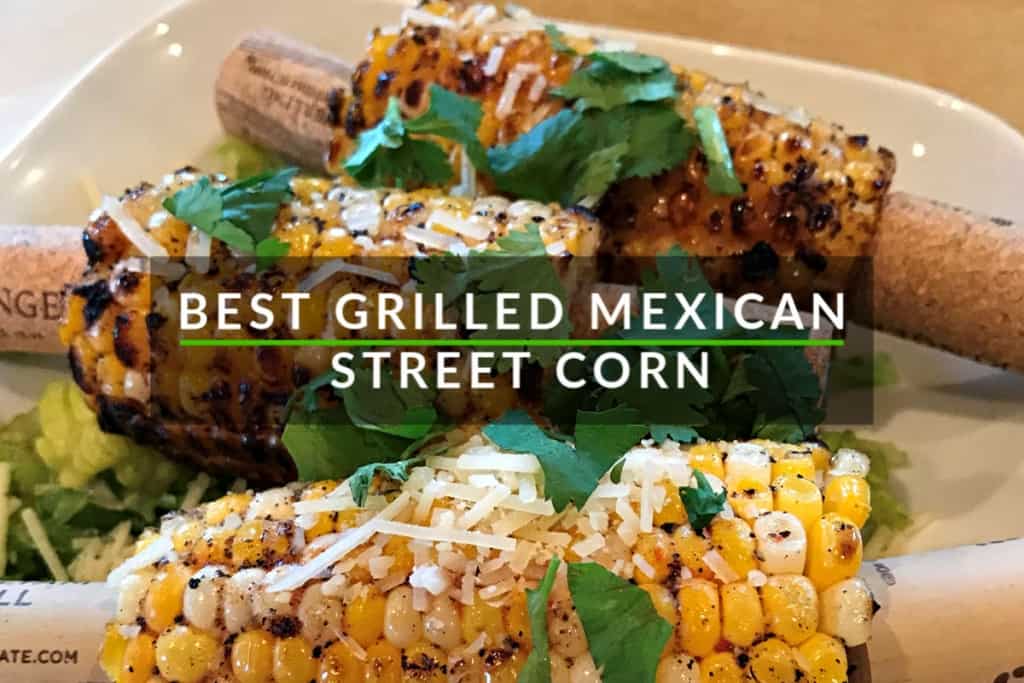 Try this super easy delicious recipe for grilled corn on the Outer Banks
BEST GRILLED MEXICAN STREET CORN
Mexican street corn is a favorite staple of summer on the Outer Banks, and it's easy to make at home. Smokey cobs of mouthwatering char-grilled corn can be a meal unto itself, or the perfect pairing for your local caught mahi fish tacos. Make this for your next backyard or pool cook-out, you can't go wrong!
If you've never grilled corn on the cob this way, you are in for a real treat. The name comes from the grilled ear of corn (elote) that is sold on a skewer from street carts in Mexico.
As you drive down the Caratoke Highway in Currituck County from the North, you can't miss seeing the corn fields. There are a handful of great farm stands and produce markets along that route, then in Kitty Hawk, Duck and even down south in Hatteras. Some of these farm stands also sell fresh catch like tuna, mahi, flounder, red drum and shrimp, so they are worth the stop.
Here are two methods for flavorful juicy grilled corn, the mayo way and the non-mayo way. Honestly, the mayo way doesn't taste like mayo, but we'll respect those mayo-haters amongst us and offer another option. You could easily make this recipe vegan as well by omitting the cheese and mayo. It's going to be delectable any way you grill it.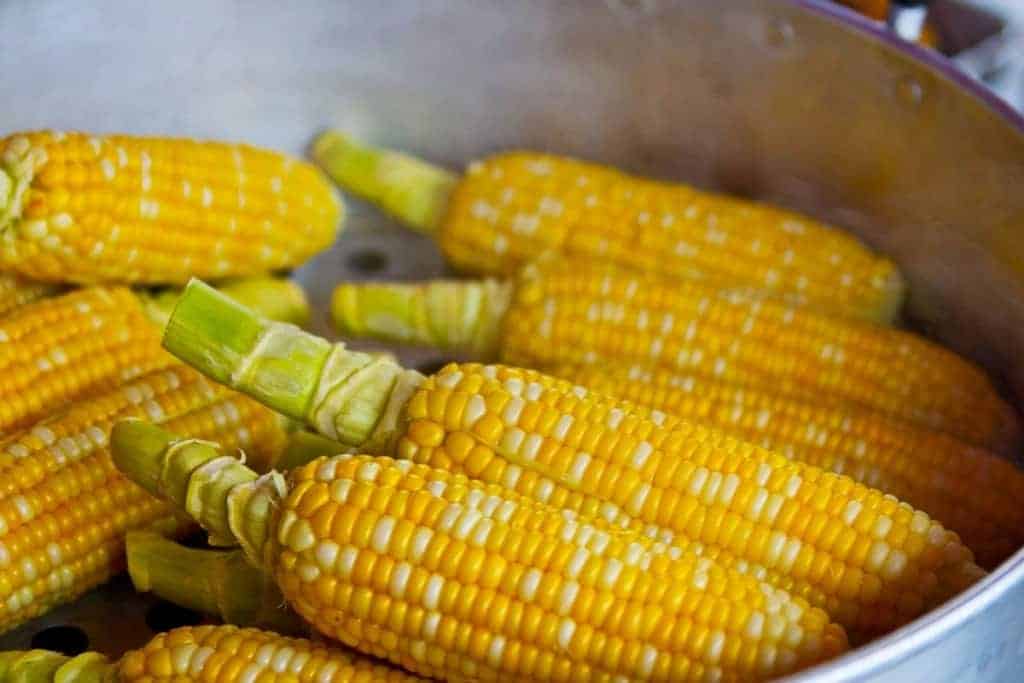 It all starts with fresh ingredients like corn from your local produce stand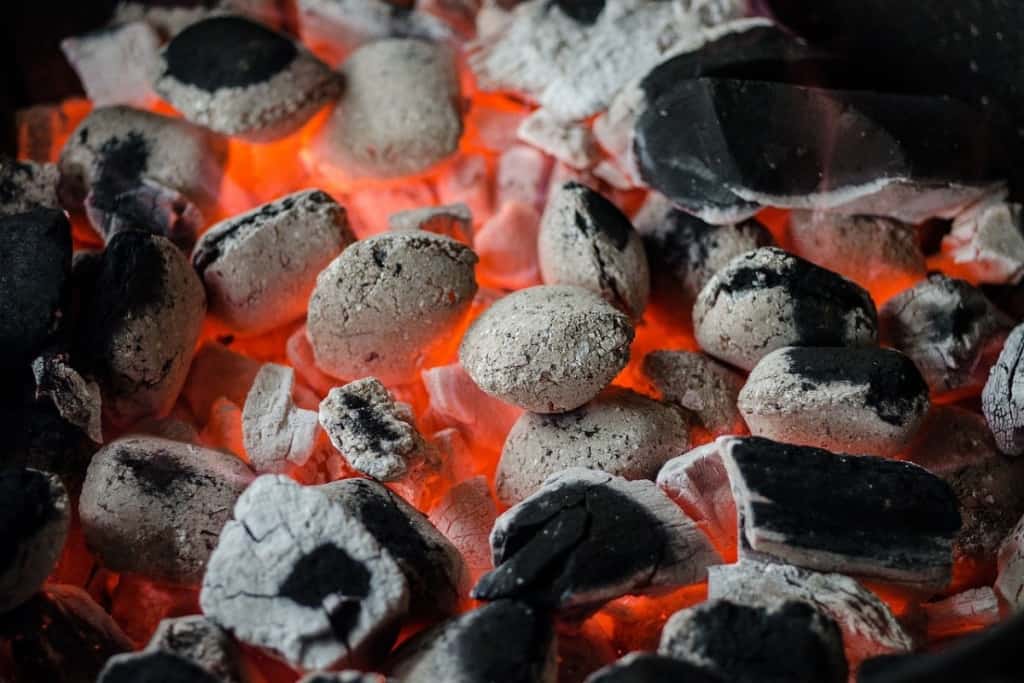 The charcoal is ready for grilling when you see mostly white or grey
WHAT YOU'LL NEED
6 to 8 ears of corn,

shucked and cleaned

½ C mayo

(or sour cream)

Cotija cheese crumbled, or shredded or grated p

armesan

Chil

e

powder

Black pepper

1 clove garlic

, minced

2

-3

limes

A bunch of

cilantro

(washed and chopped)

Olive oil spray or butter

Aluminum Foil
MAYO METHOD:
1. | Mix together mayo, garlic, squeeze a full lime, chile pepper and black pepper.
2. } Preheat your grill (or get your charcoal to white) to medium high heat. Place shucked corn directly on grill, cook for about 8-10 minutes, rolling over often to slightly char the kernels.
3. } Remove the charred corn from the grill and put on a platter, immediately brush corn with layer of mayo mix using a spoon or brush, coat each ear of corn. Next sprinkle with chili powder, crumbled cotija or parmesan cheese. Toss chopped cilantro over all ears, and garnish with lime wedges to serve.
NON-MAYO METHOD
1. | Place corn that is shucked on aluminum foil and spray with olive oil or butter. Sprinkle chile powder, black pepper, garlic and a squeeze of lime on each foil wrapped ear and tighten up ends. Poke foil with a fork in a few places to allow heat to enter while grilling (this will char the corn in places).
2. | Preheat your grill (or get your charcoal to white) to medium high heat. Place your aluminum foil wrapped corn directly on grill, cook for about 8-10 minutes, turning over once.
3. | Remove corn from grill and place on platter (Warning: corn will be HOT!) Have each guest open their own wrapped corn and sprinkle with cheese and cilantro.
Hint: If you have some wine corks laying around, you can stick a nail in them and use them for fun corncob holders.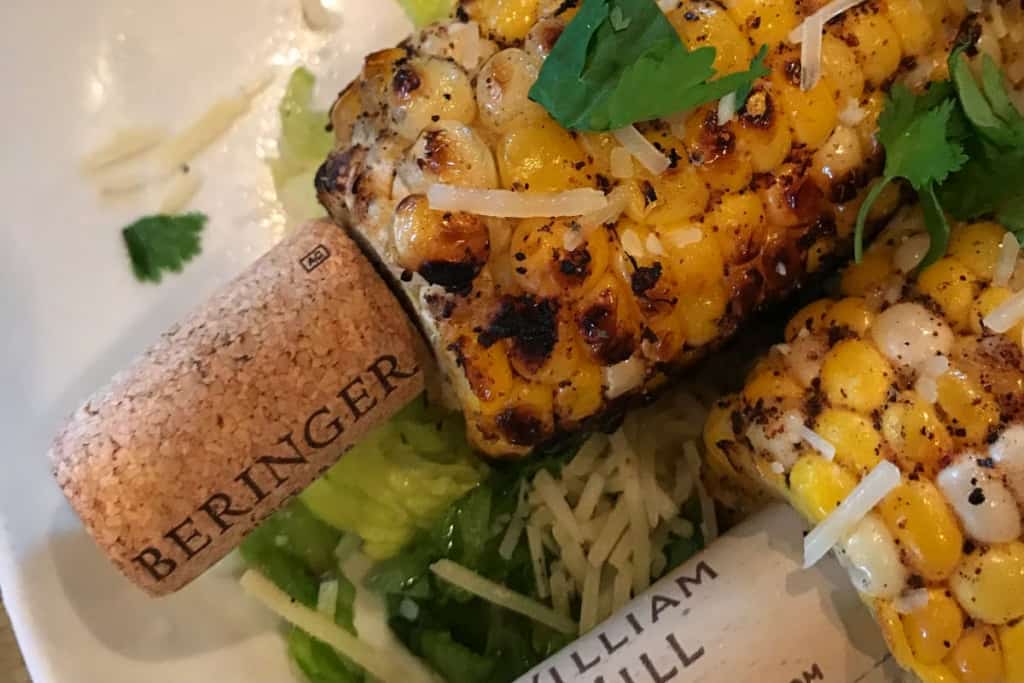 Summertime is all about grilling, and this Mexican street corn is incredible
The best part about this recipe is sharing it with those you love. We hope this becomes one of your regularly requested Outer Banks recipes, from your friends at SAGA Realty & Construction.
ENJOY!

If you enjoyed this recipe, don't miss out! Receive our monthly email digest with investment opportunities, featured homes, real estate statistics, local Outer Banks happenings, unique recipes, special events, and other important and fun activities. We never share email addresses, unsubscribe any time. Just send us an email to sign up with subject line "eNews" to: Info@HomesBySAGA.com