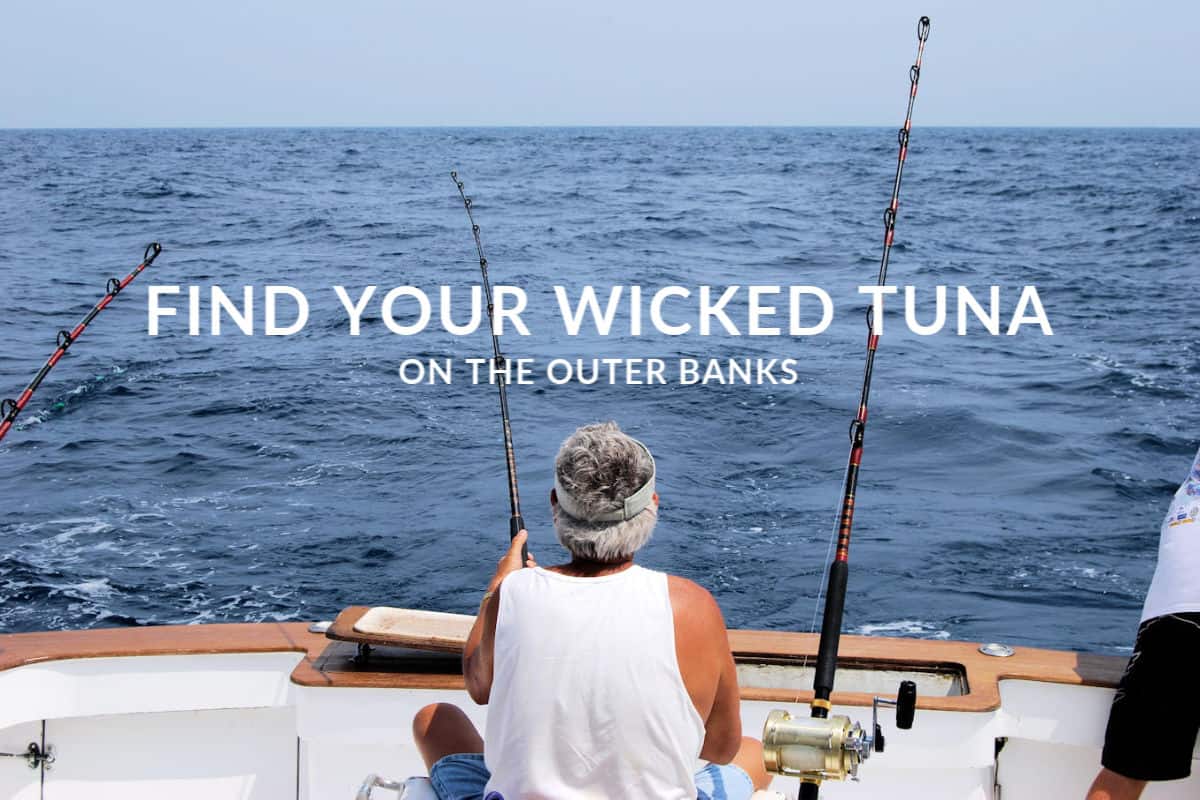 Head out to the gulf stream waters for some amazing angling on an Outer Banks fishing charter
North Carolina is home to unparalleled top-notch world-class fishing. If you don't believe us, tune into National Geographic Channel's "Wicked Tuna Outer Banks", and see for yourself. Yes, it's filmed right here. The show is a North vs. South sort of thing, and as you may have guessed, OBX locals pride themselves on their keen fishing skills, with full bragging rights.
But if you're like many of us who don't own our own fishing vessel, we like to leave all of that to the experts, and there are plenty of experts on the Outer Banks when it comes to sport fishing!
FIND YOUR WICKED TUNA
Captain Jeff Ross on the 55 foot Obsession Fishing Charter says
"Challenge the power and majesty of a giant blue marlin during an intense battle…. or experience the exciting jumping abilities of the acrobatic white marlin, sailfish and dolphin (mahi-mahi) on light tackle….. or wrestle with the hard running, deep diving and great eating yellowfin tuna, bigeye tuna, bluefin tuna and wahoo."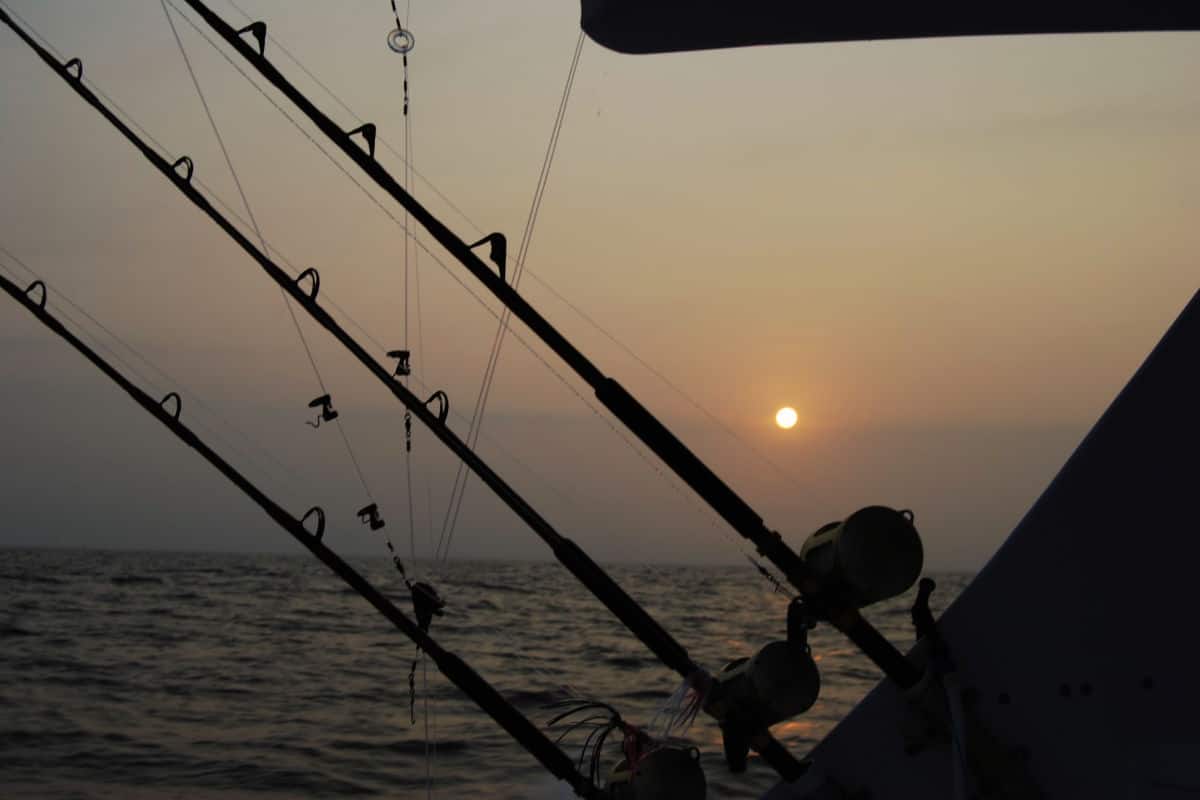 Experience the Atlantic Ocean and the Outer Banks from the deck of a charter boat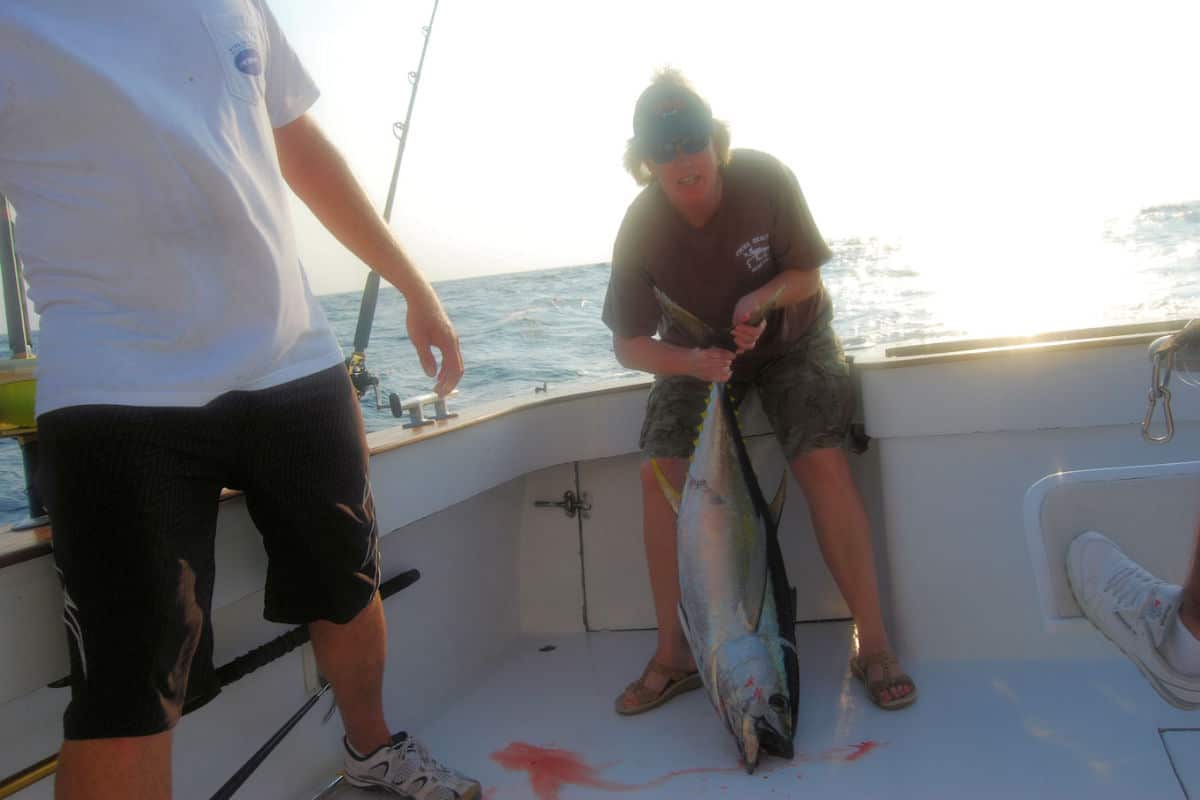 Nice Yellow-fin tuna landed after a good fight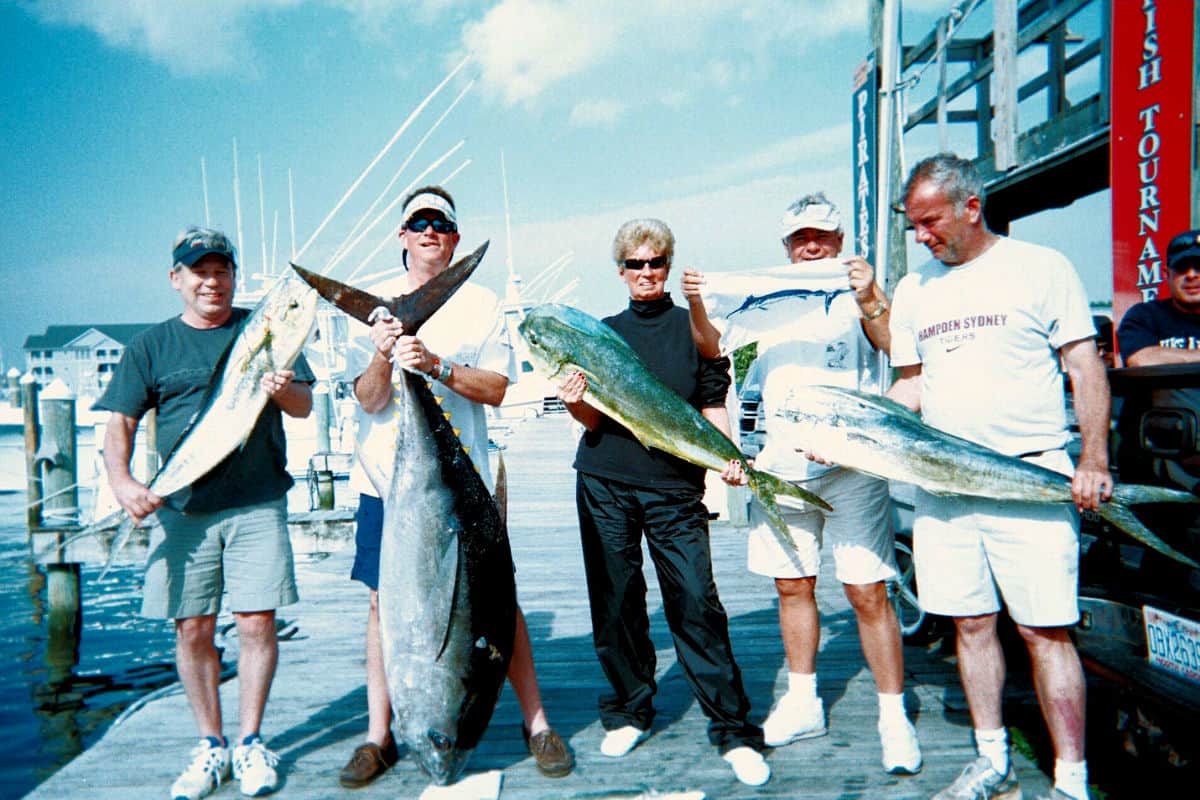 Nearly one of everything (plus more laid out on the dock not pictured) at Pirate's Cove Marina
WHERE TO CHARTER
There are quite a few hot spots for fantastic fishing charters on the Outer Banks. Sure, you can leave out of the busy-crowded Virginia Beach, but it is that much farther to get to those crystal-clear warm gulf stream waters. And for game fish, that is where they feed. For this reason we're sharing our three closest marina's that offer world-class fishing charters:
Got it in the bag OBX!
1. Pirate's Cove Charters – Pirate's Cove Marina is the home of the World's finest and most experienced charter fleet. 16 boats are available for Gulf Stream charter; 5 boats accommodate nearshore fishing trips, and 1 boat is for Inlet only, 4 people maximum. All other boats are based on a maximum of six people. Make-Up parties may be right up your alley if you have a smaller group. The make-up system is available for all types of charters.
See the daily fishing reports here. Give them a call at (800) 272-5199
2. Oregon Inlet Fishing Center – Oregon Inlet Fishing Center is the home of the largest and most modern charter boat fishing fleet on the eastern seaboard. A full service marina in Nags Head NC, Oregon Inlet offers a comprehensive charter boat fishing experience for the "old salt" or the vacationing fisherman.
See the daily fishing reports here. Give them a call at (252)441-6301
3. Wanchese Fishing Charters – Looking for a thrill of a lifetime – then our offshore charter is for you! The Outer Banks is famous for its offshore fishing. Whether its tuna, dolphin, wahoo or marlin – we have it! Our fully-rigged sportfish boats head about 40 miles offshore, once there, the mate sets out a variety of trolling baits and teaser rigs.
See the daily fishing reports here. Give them a call at (252) 423-3157.
PACKAGE IT
There are also places to package your catch and ship it home, like Fresh Catch Seafood in Wanchese. You may recall seeing them on Wicked Tuna Outer Banks when they sell the tuna. Worth mentioning, you can also buy fresh catch and shrimp from them. Owned by a neat commercial fishing family, his and hers fishing vessels. Call them at: 252-475-9888 (Retail) | 252-473-7484 (Packaging).
There are other fishing charters available down south toward Cape Hatteras as well. You can't go wrong when you book a charter on the Outer Banks. It's an unforgettable experience of a lifetime.
Tight Lines!
HAVE A BLAST WITH DOLPHIN-FISH
When your arms and chest muscles are aching from fighting tuna or another strong game fish, the captain may ask if you want to hook up some lighter weight, fun to reel-in fish like Mahi Mahi (or locally known as Dolphin-fish), or Dorado. The big bulls like you see in the image below are a thrill to catch, and the excitement level and volume rises rapidly on the boat when you hear "Hook up!" and then "I see color!"
These brightly colored fish can swim up to 50 knots, and only live about four years. They spawn year-round in temperate waters as they follow the currents and feed on flying fish, crabs, squid, mackerel, and other forage fish and found in rafts of Sargassum weeds. A good captain can get you in the thick of them for some "reel fun."
Dolphin-fish make awesome fish tacos, as the meat is light and non-fishy flavored.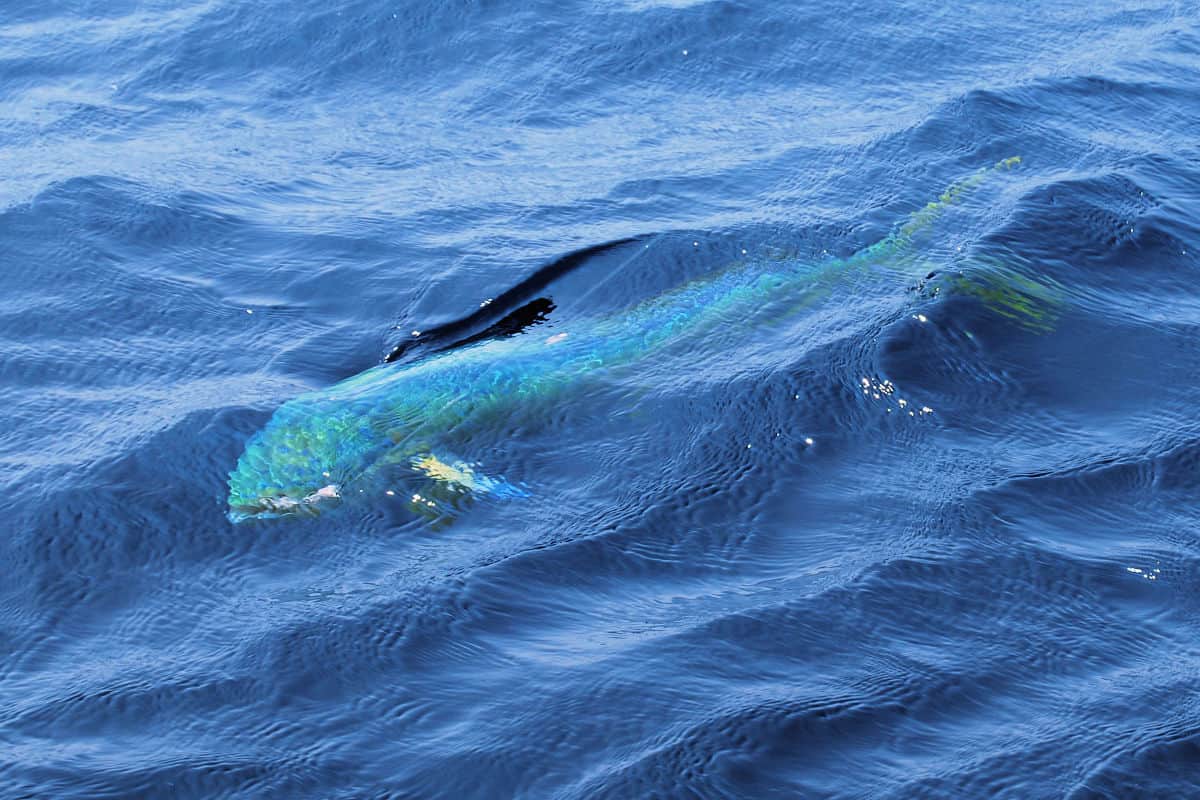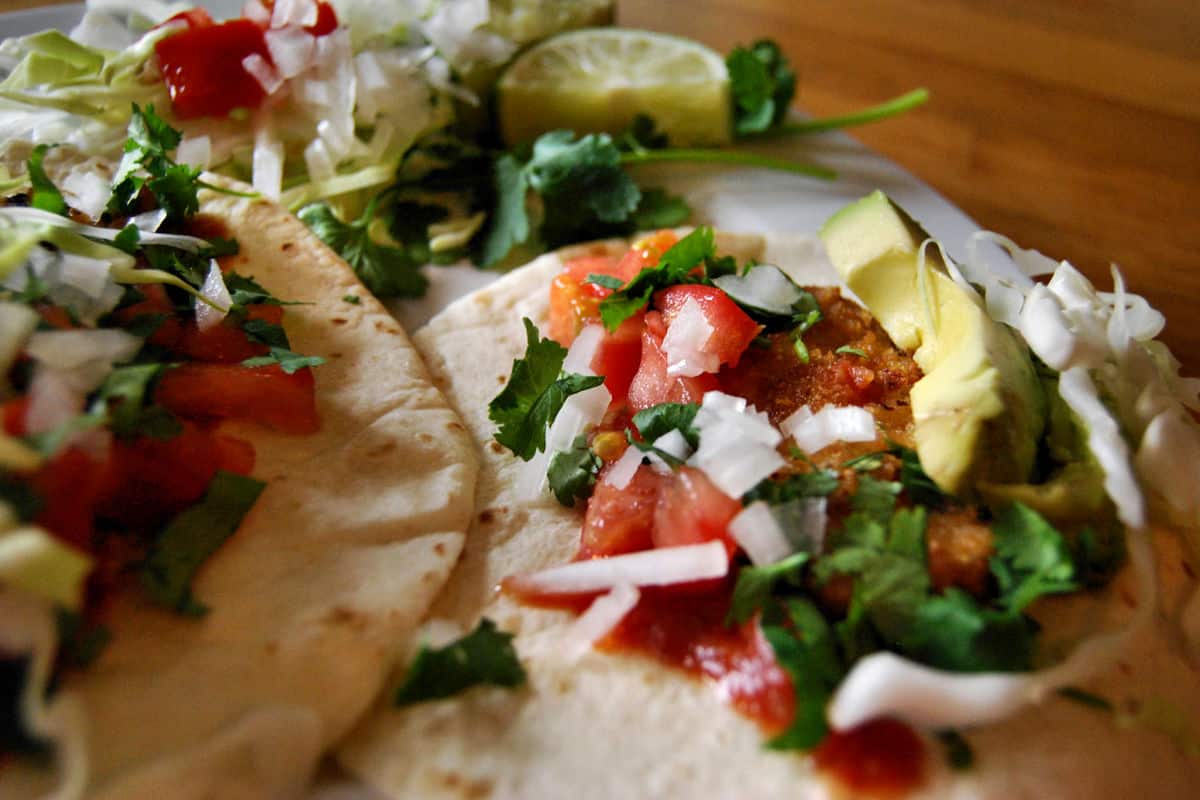 You can't beat fish tacos from locally caught NC Mahi Mahi on the Outer Banks
STAY LONGER
If you can't get enough of the ultimate Outer Banks outdoor recreation, and a few days or a week is never long enough…then why not make the Outer Banks your home? Or, purchase an investment property or second home that will pay for itself with sustainable cash-flow and an average 15% – 20% ROI. You can catch countless wicked tuna to enjoy with friends and family, plus immeasurable fun memories.
Just give us a call at SAGA Realty & Construction at 252-301-3090, or learn more below.