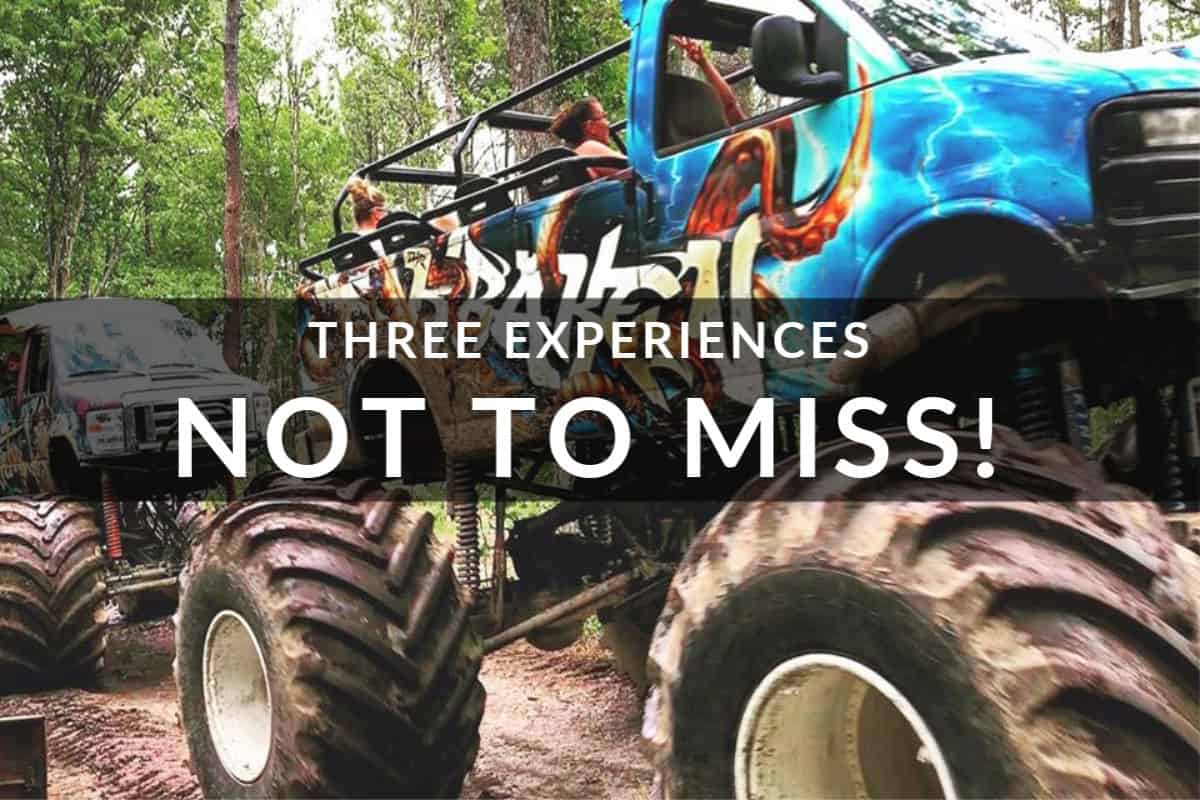 On the Outer Banks we're big on fun! How about an OBX Monster Truck Ride?
We're bummed that camps, indoor trampoline and water parks were closed due to the Covid-19 virus, but we still think there are plenty of fun options available for your family this summer on the Outer Banks…and here on the OBX we're BIG ON FUN!
Let's look at some Outer Banks fun we can have together as a family.
1. | RIDE A MONSTER DEEP IN THE WOODS – Poplar Branch, N.C.
OBX Monster Truck rides are an experience you won't soon forget!
OBX Monster Truck Rides are a thrill a minute! They have recently updated their track, and the new longer rides are 10 dollars per person, per ride and cash only. There is an ATM on site located next to the ticket booth.
Open 7 days a week 9-4 as long as the weather allows. They close for heavy rain and/or lightning.
They have two ride trucks and routinely switch them out for maintenance so there is no guarantee which truck will be used which day. Rides can hold anywhere from 8-12 people usually, so remember social distancing and utilize sanitizer stations. While you're there you may enjoy a burger and fries at Digger's Diner and take a gander at the famous Digger's Dungeon Gift Shop for that perfect T-shirt or OBX Monster Truck memorabilia.
Address: 5650 Caratoke Hwy, Poplar Branch, NC 27965 (At Diggers Dungeon) Phone: (252) 453-4121 Website: https://www.facebook.com/monstertruckOBX/
2. | GO ON A DOLPHIN TOUR, BUT DON'T BRING A BANANA – Manteo, N.C.
Captain Johnny's Dolphin Watch guarantees you'll see dolphins
Captain Johnny's Dolphin Watch guarantees you'll see dolphins, but not if you bring bananas. This is a long standing superstition held by fisherman, you should discuss with the Captain when you go. No BAD MOJO on the boat!

Captain Johnny's Dolphin Watch
Manteo Waterfront · (252) 473-1475 http://outerbankscruises.com/
MORE DOLPHIN CRUISES
Paradise Dolphin Cruises
Wanchese Harbor · (252) 573-0547 http://paradisecruisesobx.com/
Harbor Star Dolphin Tours
Wanchese Harbor · (252) 423-3157 wanchesemarina.com
Safari Dolphin Tours
Oregon Inlet Fishing Center · (800) 272-5199 http://www.safaritoursobx.com/
Nags Head Dolphin Watch
The Pheonix is docked at Whalebone Watersports (Nags Head)
The Safari is docked at Oregon Inlet Fishing Center (Nags Head)
The Miss Bodie Island is docked at Shallowbag Bay Club (Manteo) · (877) 359-8447
https://www.kittyhawk.com/adventures/dolphin-tours/tour-information/
3. | HAVE BREAKFAST WITH AN UGLY – Buxton, N.C.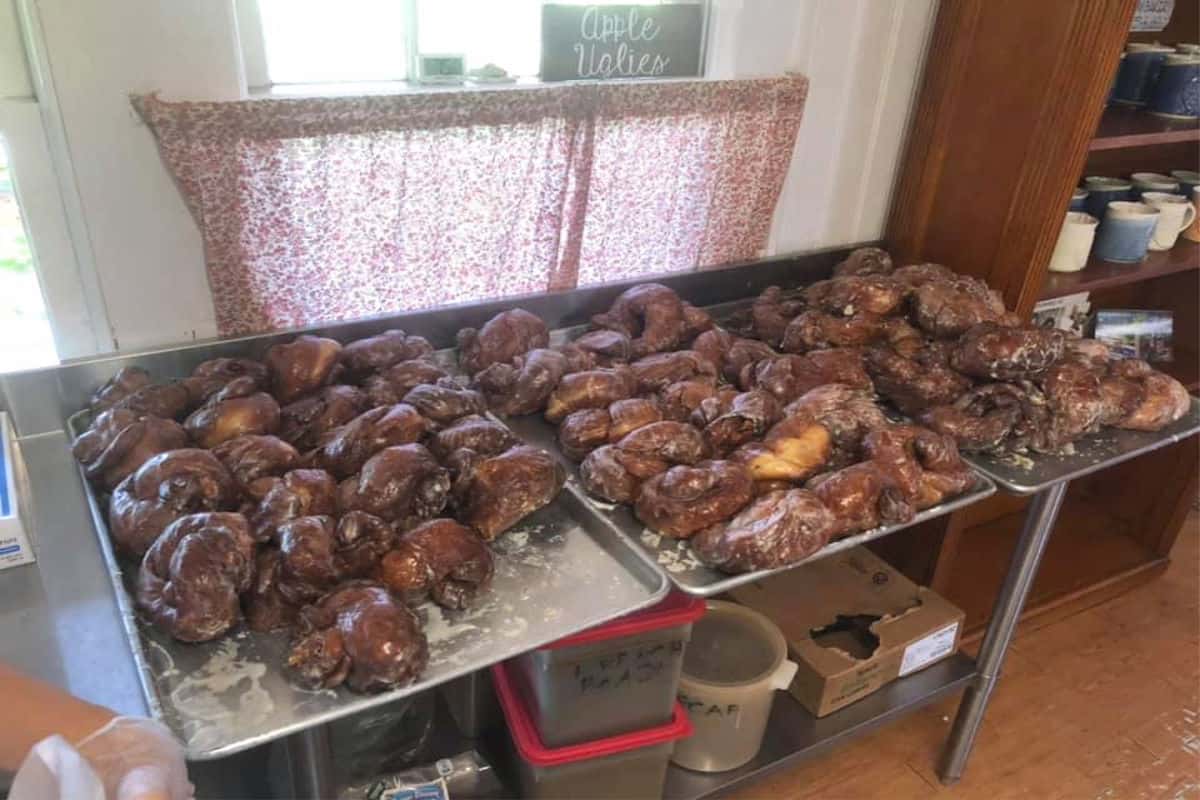 Can you smell the warm apples and cinnamon? Apple Uglies are only found at Orange Blossom Bakery
For everyone who has ever said "I would love to have an Ugly waiting for my breakfast" -Pamela R.
We hesitate to let this one out, but this is something you will kick yourself if you don't experience. An "APPLE UGLY" is the delightful culmination of sugar, cinnamon, apples and dough, and can be as large as your head! These choice bakery delicacies were birthed from leftovers to become the sought after main attraction at Orange Blossom Bakery on Hatteras Island.

Susan W. shared "The key to getting uglies is be in the parking lot @ 6:15 am…"
Sure, they have all sorts of handmade twisted donuts and pastries, and even huge iced cinnamon rolls, but it's all about The Ugly.
Address:
47206 NC-12 Buxton, North Carolina. Phone:
(252) 995-4109
MAKE THE CALL
For all of these incredible not-to-miss fun attractions, we recommend you call for more information, as hours are highly changeable depending on weather, availability and well…pandemics. Click any of the links above to learn more about these fun local Outer Banks businesses.
If you visit because of this blog, let them know that SAGA Realty & Construction recommended them.