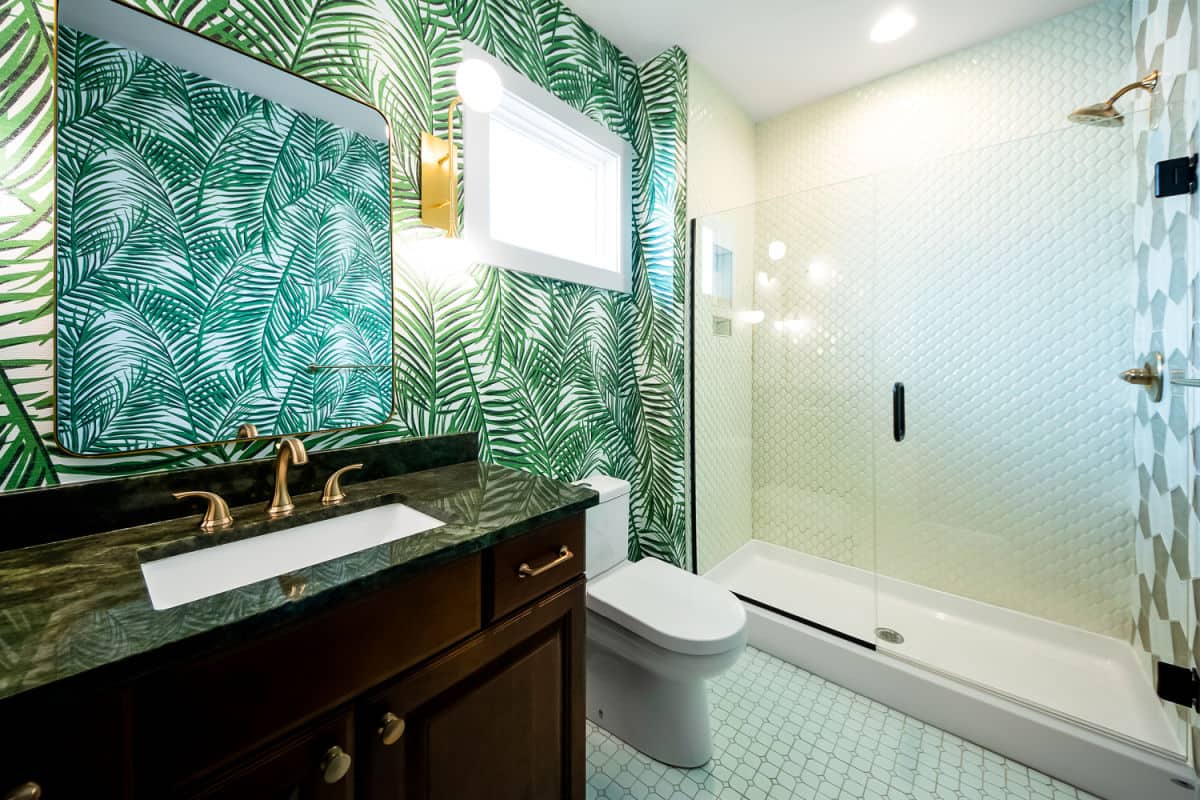 One of the unique bathrooms of the oceanfront vacation property "AQUADISIAC" in Southern Shores, on the Outer Banks
Living on the Outer Banks for the first time, you may be tempted to go all out beachy. I mean literally decorate every room of your house with something from the sea. You may even call it seaside chic!
As you know, bathrooms are an integral part of any beach house and have never been left out of the interior design equation for SAGA Realty & Construction.
Let's face it, beach bathrooms take a lot abuse, from salt and sand, to constant use. Sure, we may have an outdoor shower, but we still end up congregating around the indoor bathrooms after a day of ocean swimming, or before heading out to a great Outer Banks restaurant or bar.
So why not make the most of the space by giving it your own style and flair, and we think tile is an easy and amusing way to do that.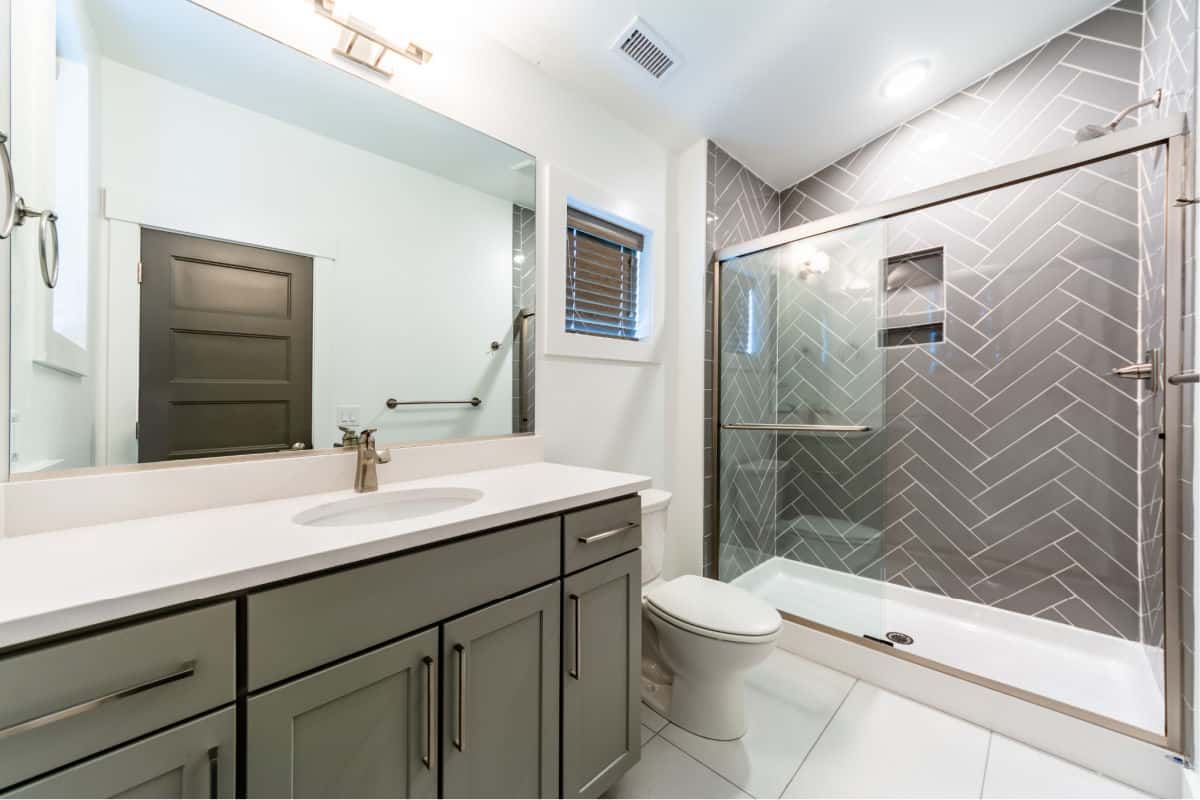 Simple, clean lines are what most people think of for their bathroom tile
When it comes to decorating your coastal bathroom, a little bit of tile goes a long way. Of course, tiles serve a particularly utilitarian purpose in any beach house: They protect your walls from water damage, salt and sand alike. But just because bathroom tiles are practical doesn't mean they can't look great as well.
Would you step out of your comfort zone for something with a little more zing?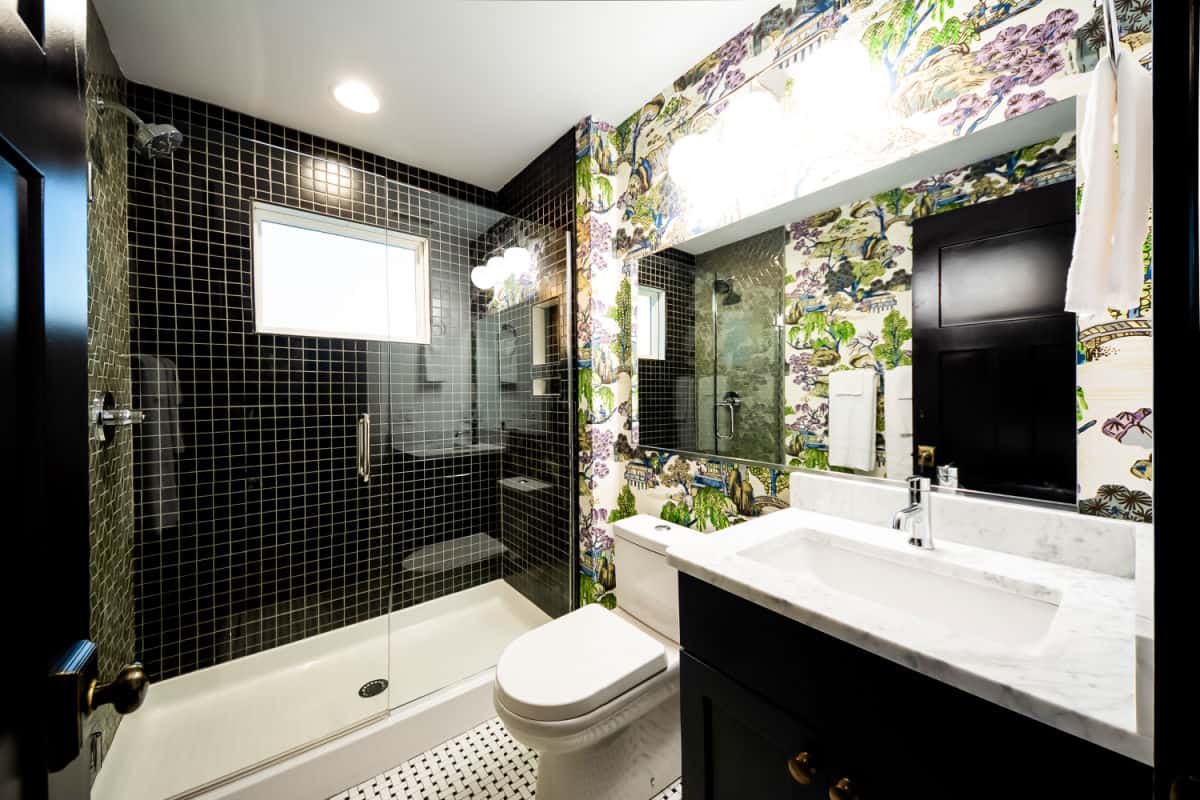 Would you make this bold statement in your bathroom design?
The bathrooms of the "AQUADISIAC" vacation rental are distinctive as they mimic the groovy overall style of this stunning oceanfront property. The interior designer had the opportunity to be a little edgy by combining colorful wallpaper and multiple tile designs within one bathroom. This breathtaking vacation home has 12 master bedrooms, so each one is individually unique and quirky, but together create a beautiful flow throughout the home.
Learn more about the popular Outer Banks vacation rental Aquadisiac here.
STRIKING DESIGN
Beautiful striking design by Indehouse Furnishings and Design. They can be reached at: 252.305.0571 | 6475 N Croatan Hwy Ste 202, Kitty Hawk NC 27949 | Find them on Instagram @keelys_indehouse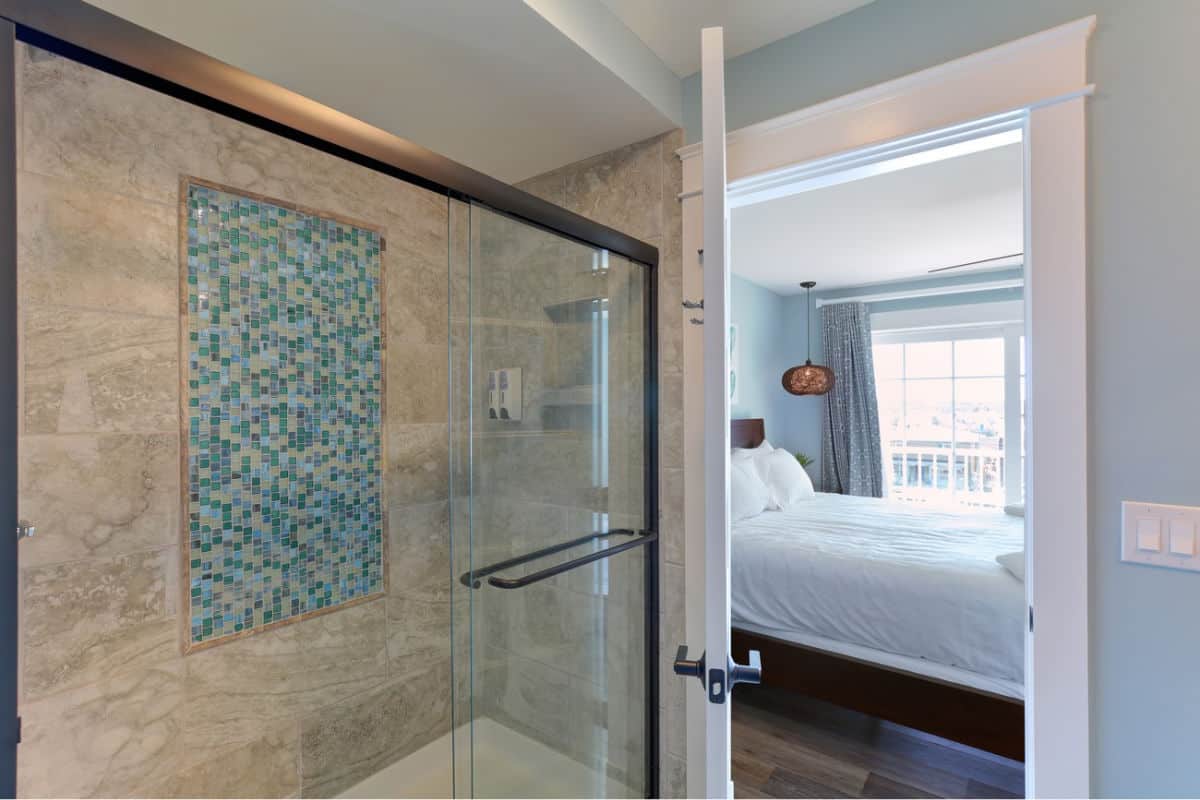 YOU MAY ALSO LIKE:
Pinterest has some fun boards to draw inspiration:
DESIGN CENTER
SAGA Realty & Construction has a strong passion for superior design. We believe living in a well-designed home with unique elements enhances the livability and lifestyle of our customers. We are constantly striving to produce cutting edge designs and provide the latest interior enhancements available in today's luxury marketplace. For that purpose, we offer all of our clients access to our Design Center. You pick your colors, textures and finishes, and our professional design team is here to assist you every step of the way.
When you choose us as your builder, we will make every effort for that final product to be exactly as you envisioned.
OTHER IDEAS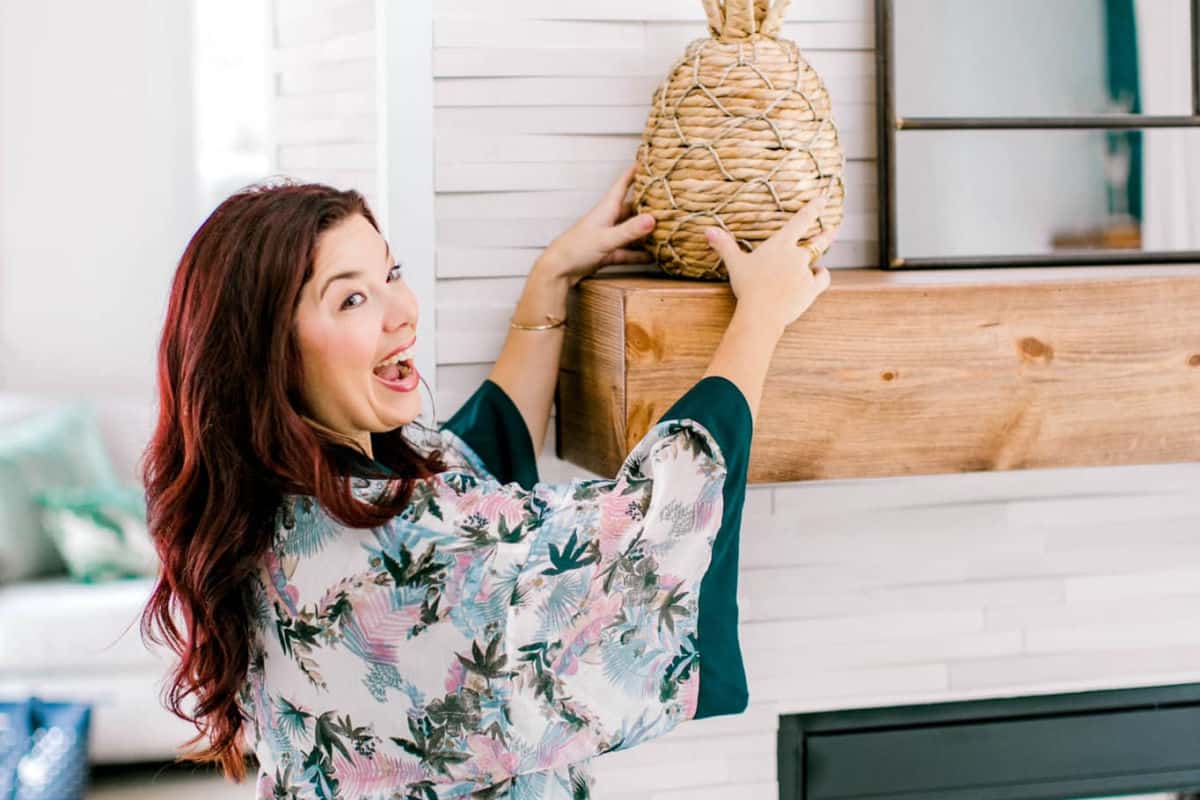 Whether we're building your vacation rental or dream home, or using another Outer Banks builder, we highly recommend a visit to Coastal Accents & Design near Grandy. Put them on your list before you make any final bathroom finish decisions, just browsing their storefront may give you a flood of cool ideas:
Open 6 days (closed Sundays) | 5705 Caratoke Hwy, Poplar Branch, NC 27965 | (252) 453-3501 | Find them on Instagram @coastalaccents
LEARN MORE
Learn more about investing in the Outer Banks with a sustainable cash-flow vacation home, with an average ROI of 15-20% from SAGA Realty & Construction. With our proven track record, we can provide a turn-key, simple approach that will help build your long term wealth and legacy. Whether you like straightforward unembellished beach house decor, or prefer a little more daring design, it's all part of the Outer Banks fun.
Just give us a call at 252.301.3090 or click here.