The holidays are meant to be a time to enjoy memorable moments spent with family and friends. Setting the stage with fabulous holiday décor creates not only the perfect photo backdrop, but gets everyone into the holiday mood. You don't have to go over-the-top when it comes to holiday décor, you can go classic and minimal with stunning results. Incorporating hues and tones you already have in your home can help make a seamless transition to the perfect winter wonderland in your home.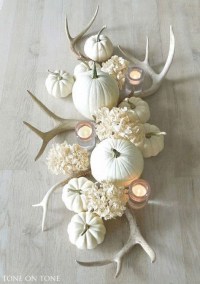 Set the Perfect Table
Many of the most memorable holiday moments happen around the dinner table. From setting a show-stopping, sparkly Christmas table to a more organic and natural look, your table will be the epicenter of your family's' holiday celebrations.
DIY Decorations
Grab some garlands of evergreen or a string of berries and drape through-out the house or fill your favorite vases with the most colorful of ornaments-you can create most of your holiday décor with items you already have in your home. If you love the beach as much as we do, incorporate seashells, sea glass and driftwood into your holiday décor.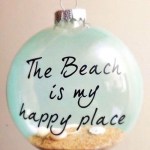 Decorating Smaller Spaces
Just because your space isn't that large doesn't mean it can't have some cheer! For a smaller kitchen or bathroom, tie ribbon to small wreaths or ornaments, and secure them to the back of your cabinets for a festive touch that won't interfere with your day-to-day life.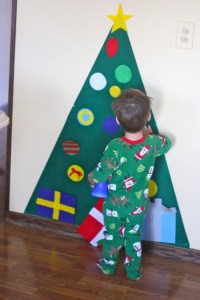 Decorate the Kids Room
Children love to get involved with holiday decorating. Let them get in on the fun by decorating their rooms. Let them choose their favorite wrapping paper. Then, tape wrapping paper to the front of your kids' bedroom door to look like an oversized present. If you're feeling crafty, try your own version of an Advent calendar or felt Christmas Tree and place in their room. Or wrap, number, and fill 25 small boxes and spread throughout their bedroom. Each numbered for the days of the month of December. It all helps create anticipation for Santa's imminent arrival.
Holiday decorating can be so much fun! Checkout our Pinterest board for the best DIY Holiday Decorating Tips.