1. Decorate With Flowers!
One of the easiest ways to update any room is to add a bouquet of fresh flowers – ESPECIALLY in the spring time. 
PROTIP: Separate the bouquet into smaller bouquets (or even single stems) and place them into bud vases for spring fling all around your home!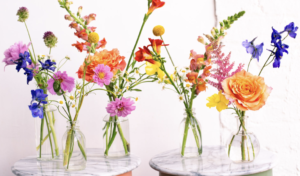 2. New Throw Pillows
Switching out your throw pillows every now and again is a GREAT way to change up your space. Rotate them in and out for seasonal or special occasions.
PROTIP: Coastal Accents & Design has TONS of amazing throw pillows, perfect for a spring refresh!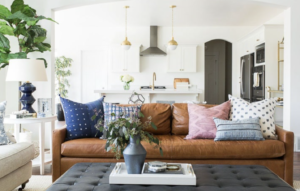 3. Rearrange what you already have!
Change up your furniture layout, or move around artwork and decor to give your home a new flow and feel. You'll be surprised how impactful this can be.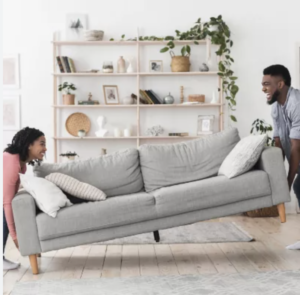 4. Accent Walls
Let's be honest, painting an entire room is hard, messy, and time consuming. Save yourself the hassle, and focus on just ONE wall instead. Try out a new paint color, or add texture and dimension with wallpaper, stencils, or even wood!
PRO TIP: Not ready to commit to a wall color? Try "peel and stick" wallpaper! It's there for as long, or as little as you want it – and comes in all styles, patterns, and colors.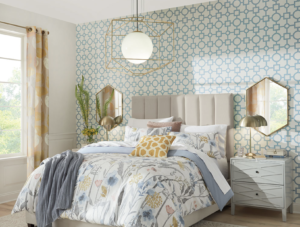 5. New Curtains
Curtains, Curtains, Curtains! So overlooked, yet SUCH a game changer. Go big and bold with a fun and funky pattern, or keep it simple with a neutral tone – you really can't go wrong!
PRO TIP: Floor-length curtains give the illusion of taller ceilings, and add a touch of elegance to your space.