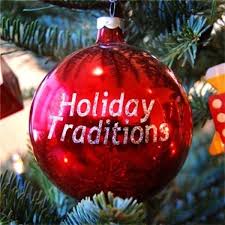 The holiday season can pass by in one big, festive blur.  Starting new traditions creates  memories that will last long after the holidays are over. So why not start a few new family traditions you can revisit time and again? From shopping local merchants, giving back to local charities to DIY ornaments. These ideas will add more joy to family traditions that your family will look forward to every holiday season.
1.    Shop Small Saturday
Support your local merchants by starting your holiday shopping this Saturday. The Outer Banks has a plethora of locally owned business with unique, local handmade gifts.
2.     Give Turkeys to those in need
A great way to reach out and help your neighbors-check your local church or nonprofit for families looking for a holiday meal.
3.    Bake a Pie for your neighbor
What a great way to get the kids involved! Join together and bake a delicious pie and share it with a neighbor.
4.    Decorate a Gingerbread House
5.    DIY Reindeer food and sprinkle outside on Christmas Eve
6.    Take your family shopping for a toy to donate during the holiday season
Another way to get the entire family involved in giving back!
7.    DIY ornaments for the tree
Once you and the family have chosen your tree, why not add some new, creative ornaments. Checkout this link for ideas. Click here for a cool ornament project.
8.    Christmas lights tour scavenger hunt
As Christmas approaches, grab the family and tour your local neighborhood for the best light show! View this cool scavenger hunt list.
9.    Choose gifts with a charitable donation attached
While Christmas shopping, several local and major retailers will offer donations for goods purchased.
10.Donate to the local SPCA
During the colder months, local animal shelters welcome blankets as well as food to keep the furry ones comfortable.
11.Read a different holiday book each night
Begin a new tradition! Choose your favorite holiday classics and read as a family. View book ideas here.
Our team LOVES the season of giving. We have compiled a Pinterest board of new family traditions you will love. Check out this link as we add more during the 2019 holiday season.
View link here.