Wallpaper represents the harmonious union of timeless design, textural elements and innovation with its' comeback in homes across the nation. Your house should be next to incorporate this ageless design.
Breathe life into your space to make it feel like your own and personalize any room; giving the old school design choice a fresh new look. We have compiled a list of some simple Dos and Don'ts when starting your next wallpaper project.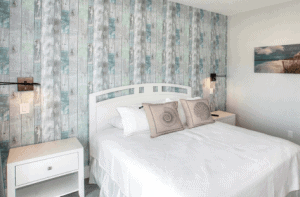 Don't Leave Holes and Dents
When applying wallpaper it is crucial to not cover up any nicks and holes. Even with wallpaper over top they will show through and as it wears make tears and holes in your newly added wallpaper. It is highly suggested to spackle and sand any blemishes you have before applying your must have wallpaper choice.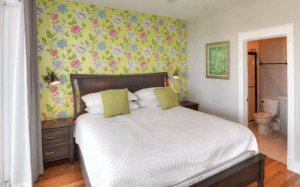 Don't DIY It All
Proper application is very important when deciding to add wallpaper to your home. Not only will hiring a professional save a vast amount of time but it will also ensure that you get it done right the first time. Especially if you have chosen a pattern wallpaper, it is important to make sure there are not any bubbles, creases or other do-overs.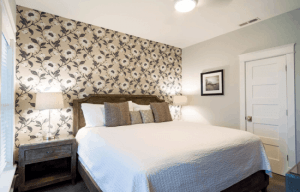 Don't Improvise
We all can be handy and love our in home project but when adding wallpaper to your home it is very important to match all wallpaper seams and patterns.  It is good to note that when choosing wallpaper with intricate patterns it is nearly impossible to create a coherent design. Whether whatever pattern you do choose make sure you have done your planning, preparation and practice.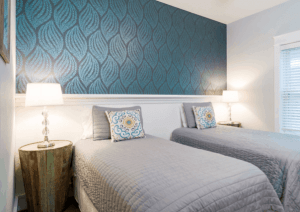 Do Start Small
If you have never had or dealt with wallpaper before we recommend you start small and cautiously. We suggest trying a bookshelf or a recess in the wall. There are so many areas in a home where adding wallpaper can give the room more depth and visual interest. Starting small also allows you to decide if you love the look and want to add more!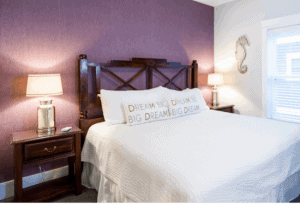 Do Accent Wall
When you think of wallpaper as an accent to the home, it gives the homeowner the opportunity to make a big statement. Less is more especially when going with bold patterns and bright colors. Paint your walls to match the background of your accent wall to make your room feel bigger and bring the whole scheme together to create a feature wall.
Do Pattern Play
Dazzle in delight and make your wallpaper choice in line with the size and dimensions of the space you'll be covering. When opting for pattern wallpaper, try matching the scale of the room you're covering. Small spaces are ideal when covering all four walls that adds excitement to the space. Patterns and Stripes work well with any floral or geometric design – just be mindful of your color palette when choosing each but don't be afraid to mix!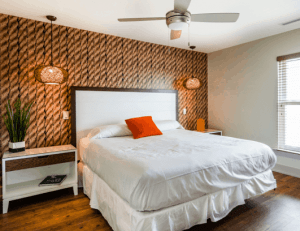 Do Pick Something You Love
This decor decision is not the easiest to change. So when deciding which style of paper you will put on your walls, this is a decision you will stick with for several years. It may seem like an intimidating decision but if chosen correctly will be worth it in the long run. We suggest to take your time, bring home samples and listen to professional design advice before making your final decision.
Do Hire A Professional
"Today's popular papers are vastly different from the old school with wallpaper now being made out of new materials that make it easy to install and even easier to remove", explains Emily Sheipe,  Principal Interior Designer and Design Owner of Coastal Accents.
Wallpaper can be very tricky, especially if you have chosen a paper with pattern. Some of the most on-trend wallpapers can look very unappealing if it is installed incorrectly. Yes, it may seem very cost effective if you do it yourself but if your new exciting design project is done wrong, you will end up paying more in anguish to fix the mistakes in the long run. Hire a professional, not only will they provide design ideas, installation and a wide selection of products but they also will make applying wallpaper a breeze and meet all of your wallpaper needs.