Christmas is right around the corner and if you still have some shopping to do, you might appreciate some fresh gift ideas. Make Christmas unforgettable this year with these gifts from the Outer Banks. These suggestions are for all Outer Banks lovers; whether they visit once a year, own a second home or are full-time locals. Support the OBX local businesses and give the gift of giving the most memorable and unique presents this holiday season. Whether you're in search for merchandise, food and drink or a more adventurous gift, we have compiled a list of the best Outer Banks Gifts for everyone.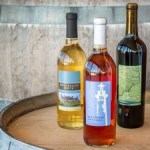 Sanctuary Vineyards
Sanctuary Vineyards is the product of centuries of farming experience and a dedication to a dream – producing world-class wines in Currituck County. Stop by their Tasting Room to learn more about their list of wines and take home a bottle (or a case) of your new NC favorites.
http://sanctuaryvineyards.com/wines/
Corolla Wild Horse Fund
Corolla Wild Horse Fund (CWHF)  protects, conserves, and responsibly manages the herd of wild Colonial Spanish Mustangs roaming freely on the northernmost Currituck Outer Banks. The Corolla Wild Horse Fund doesn't have state or federal funding and solely relies on donations. If you're looking to give a more meaningful gift this year, and for all horse lovers alike, you can donate or even sponsor a Corolla Wild Mustang.
https://www.corollawildhorses.com/support-corolla-wild-horse-fund/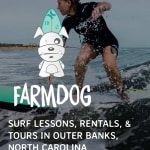 Surf Lessons
Have you ever considered gifting surf lessons? Farmdog Surf School and SUP school based in Nags Head, NC is owned by Aaron West, Joe Sherlock, Rob Piasio, and Robert Farmer, who are all surfers and altruists committed to helping and teaching newcomers to the sport. It's a great experience for all ages. There are sure to be many smiles, laughter and unforgettable memories made.  Farm Dog offers group surf and SUP lessons, Private surf and SUP lessons and SUP Eco Tours.  https://farmdogsurfschool.com/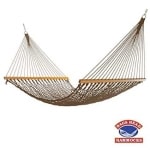 Nags Head Hammocks
Gifting an original Nags Head Hammock is like long life of relaxation outdoors. Nags Head Hammocks puts an emphasis on comfort.  All products are handcrafted by Nags Head Hammocks, right at their weaving workshop in beloved home state of North Carolina.
https://nagsheadhammocks.com/products/hammocks/overview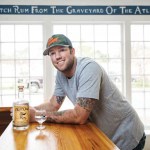 Outer Banks Distillery
Kill Devil Rum from Outer Banks Distilling in Manteo makes for a truly special gift.  Not only is this libation delicious with each sip but there is much history behind the Kill Devil Rum as well. Two brewers and two bartenders from Dare County had a dream to bring back the tradition of Rum on the Outer Banks. Rum on the Outer Banks started with over 1,000 shipwrecks along the coast giving the name "The Graveyard of the Atlantic". With some of the wreckage containing barrels of rum, the town of Kill Devil Hills is believed to have been named for either barrels of rum of the brand name Kill Devil or for a rum that was strong enough to "kill the devil".  The story continues with the barrels of rum being hid behind the hill which is now the site of the Wright Brothers Monument. Outer Banks Distillery also offers Rum Cakes, Kill Devil Rum Pecans and much more merchandise.
https://outerbanksdistilling.com/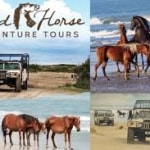 Wild Horse Adventure Tours
Want to see wild ponies and discover some of the most unique sights the Outer Banks has to offer? With new, exclusive access to the Wild Horse Sanctuary, these tours take you through three distinct ecosystems in search of local wildlife and the Outer Banks Wild Spanish Mustangs. If you like history, ecology, adventure, and quick-witted comedy, we have you covered! Gift a Horse Tour this holiday season with Wild Horse Adventure Tours.  Call or email to purchase a gift certificate and they will mail it right to your door.
https://wildhorsetour.com/wildhorseadventuretours/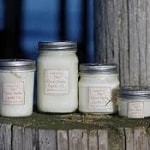 Outer Banks Candle Company
A delicious smelling candle for the holidays that is hand-crafted on the Outer Banks. The Outer Banks Candle Company makes its home in a studio in Kitty Hawk, NC, where all of our candles are poured by hand and filled with as much fragrance as the wax will hold. Fragrances and colors have been mixed, tested and devoured in order to create the freshest, most delightfully fragrant candles. All candles and gift baskets are available at Outer Banks Candle Companies website.
https://www.theouterbankscandlecompany.com/shop/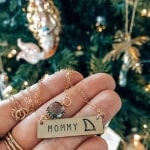 All Washed Up Jewelry
Created by two sisters on the Outer Banks with love, you will find many locals wearing a custom piece from All Washed Up Jewelry. Hand stamped necklaces, custom necklaces, charm necklaces, earrings, cuffs and bracelets are all available. Each piece of jewelry inspired by the sea is uniquely crafted for every customer. You can even get a custom necklace with coordinates for a special reminder of your favorite place in the OBX.
https://www.allwashedupjewelry.com/shop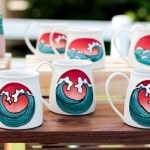 Swell Ceramics
Life is swell with Swell Ceramics. Melanie Westheiden, owner and operator of Swell Ceramics, is a young potter from Nags Head.  All of the pieces created are hand thrown, hand painted food, microwave, and dishwasher safe. You can enjoy your morning cup of coffee in a mug made with love, while supporting a local artist.
https://www.swellceramics.com/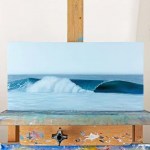 Taylor Williams Studio
Keep a reminder of your favorite Outer Banks spot in your home all year round with a painting of the Outer Banks. A painting like this one from a local Outer Banks Artist Taylor Williams is a great gift that will look beautiful in any beach lovers home. Above is Taylor Williams Studio's,  "Oiltober Day 9 Original" Oil Painting.
https://www.etsy.com/listing/750283707/oiltober-day-9-original-6×12-oil?ref=shop_home_active_3&frs=1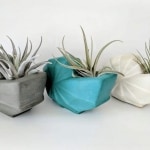 Opus Stone
Opus Artisan Concrete Planters & Home Ware is the perfect gift for plant lovers.  Concrete décor is an amazing medium that allows for the creativity and flexibility to create unique pieces.
https://opusartisanconcrete.com/concrete-decor
OBX Books
There are so many wonderful books about the Outer Banks. Not only are they easy to pick out and even easier to ship but there is a wide array of novels about the OBX for everyone to enjoy!
http://www.islandbooksobx.com/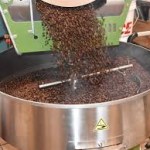 Locally Made Food & Drink
Gift shopping for a food connoisseur? From Outer Banks Sea Salt, made from the Atlantic Ocean water straight from the Outer Banks, to the Outer Banks Popcorn Shop that makes all 20 of their gourmet popcorn flavors, you are sure to please with these ever-popular gifts. For all craft beer lovers, there are a variety of brewery's including, Outer Banks Brewing Station, Lost Colony Brewery, 1718 Brewery, Northern Outer Banks Brewing Company and Weeping Radish Farm Brewery. Locally roasted coffee from Outer Banks coffee shops is a great gift idea as well. Grab a bag of freshly roasted beans from Front Porch Cafe, Morning View Coffee House, Island Perk Coffee Shop,  Ashley's Espresso Parlour & All Time Roasting Co.