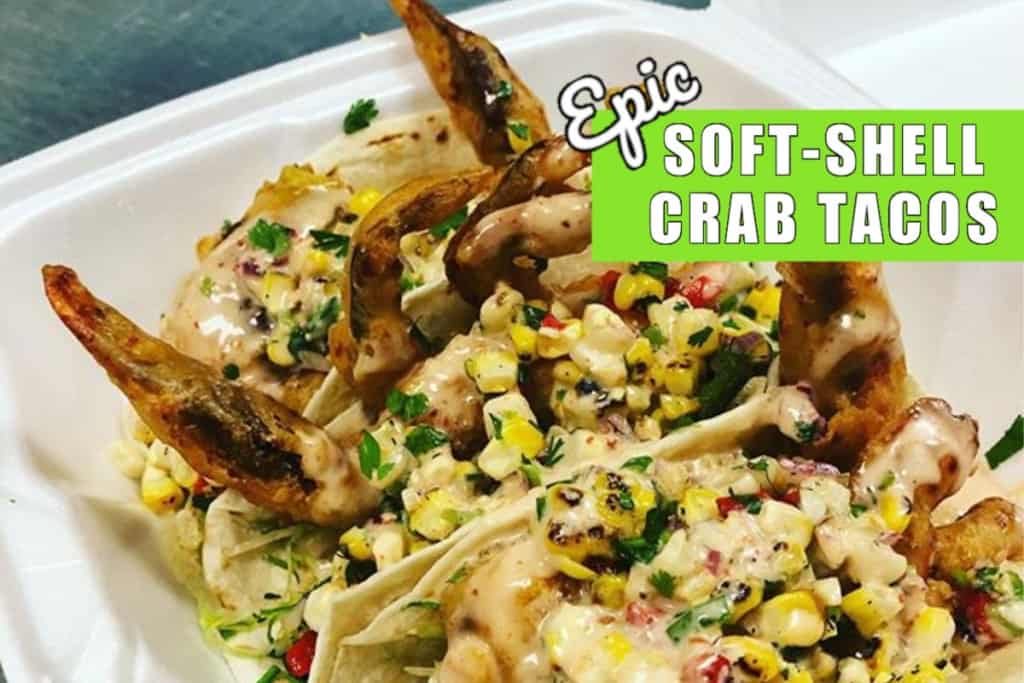 If you google soft shell tacos you will find soft taco shells, filled with crab. But that's not what we've come to love on these Outer Banks. When we say it's soft-shell season, then you probably know what we're talking about, as your mouth begins to water.
But if you can't make it to Bad Bean Baja Grill for their delectable soft-shell crab tacos, don't get crabby, you can try your hand at making your own version at home, here is a chef inspired recipe we really like:
EPIC SOFT-SHELL CRAB TACOS
Ingredients
Vegetable o

il, for frying

1 cup cornstarch

, or any seasoned light flour mix

8 soft shell crabs

1 cup mayonnaise

Lime

or lemon

juice

1 1/2 cups hot sauce (Texas Pete i

s our

North Carolina

brand

)

Salt to taste

Corn salsa

16 corn tortillas

1 small red cabbage, shredded

1 bunch green onions, sliced
Steps
Dice all ingredients and have your corn

and

salsa ready to go.

In a medium pan, heat oil to 350 degrees.

In a small bowl, mix cornstarch or seasoned flour with

Old Bay Seasoning (stir it a bit to fluff it up)

. Dredge the

soft-shell

crabs in the cornstarch batter and immediately place in the

hot

oil to deep-fry. Fry for 3 minutes, until crispy and golden brown.

Drain fried

soft-shells

on a paper towel lined wire rack placed over a baking sheet, or plate.

In a small bowl

prepare aoli:

mix mayonnaise with

hot sauce

, lime and salt.

Top tortillas with crab, cabbage,

corn,

aoli

sauce and green onions.
Typical blue crabs (before they molt)
In order for the crab to grow larger, it must periodically shed its smaller shell through a process known as molting.
Did you know when a crab is ready to molt, it is called a "peeler" crab? Within a few hours after molting, the new shell begins to harden. After about 12 hours the shell is slightly stiff and the crab is referred to as a papershell.
After another 12 hours, the shell becomes harder, yet still pliable and is referred to as a buckram.
The total process of molting takes about three to four days to complete resulting in a (bigger) hard shell crab. (Info from here)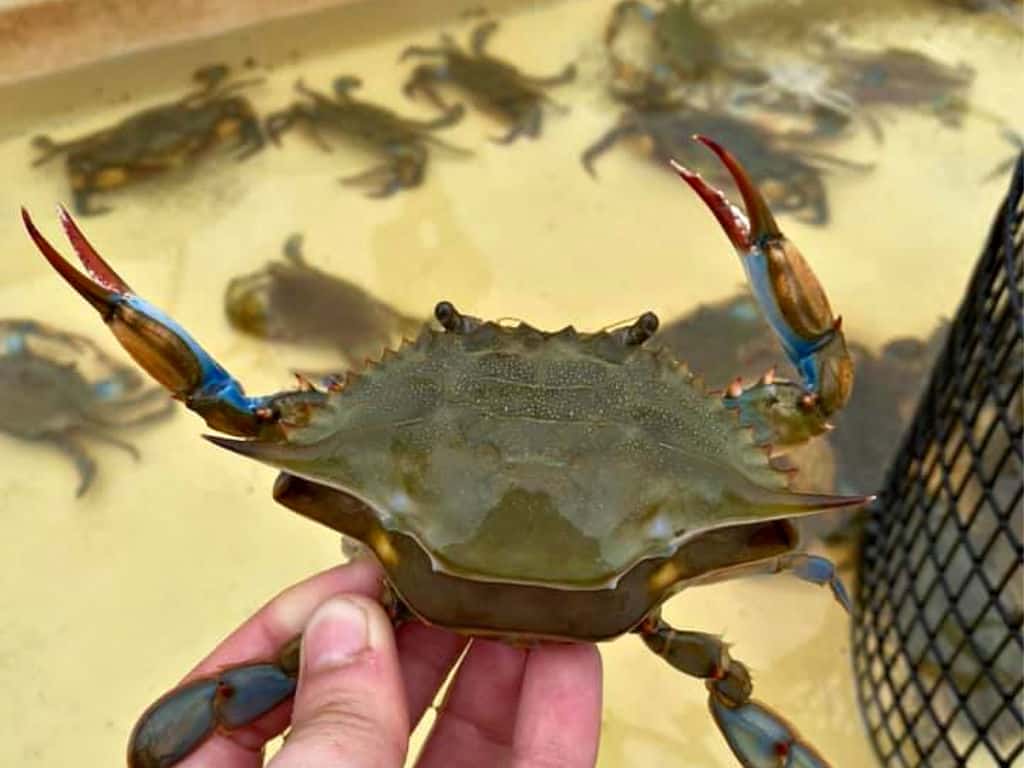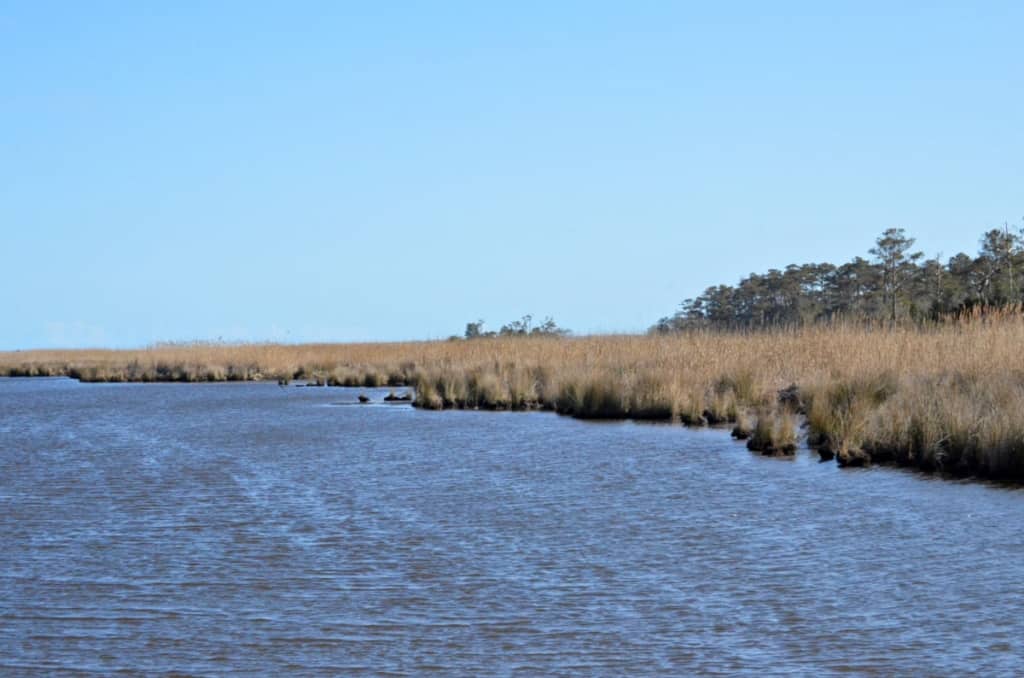 Colington Creek in Kill Devil Hills (the salt marshes provide the perfect habitat for blue crabs)
In and around the salt marshes of Colington Island you will see long rows of soft-shell crab shedding tanks and tied up nearby will be the small fishing skiffs that the watermen take out to harvest the blue crabs from the pots.
"A rite of spring in eastern North Carolina, Virginia and Maryland, soft shell crab season has arrived. Between April and May, blue crabs are shedding their shells to accommodate summer growth, meaning the season for fresh soft shells is short, usually ending in late June or early July." –Beach104FM
Just ask anyone where to buy fresh local seafood on the Outer Banks and the list will seem endless, from fresh catch markets to home delivery services. But we have some local exceptions that might make part of this equation even more fun, how about getting your crabs right off the boat…or as close to that as possible, after they shed?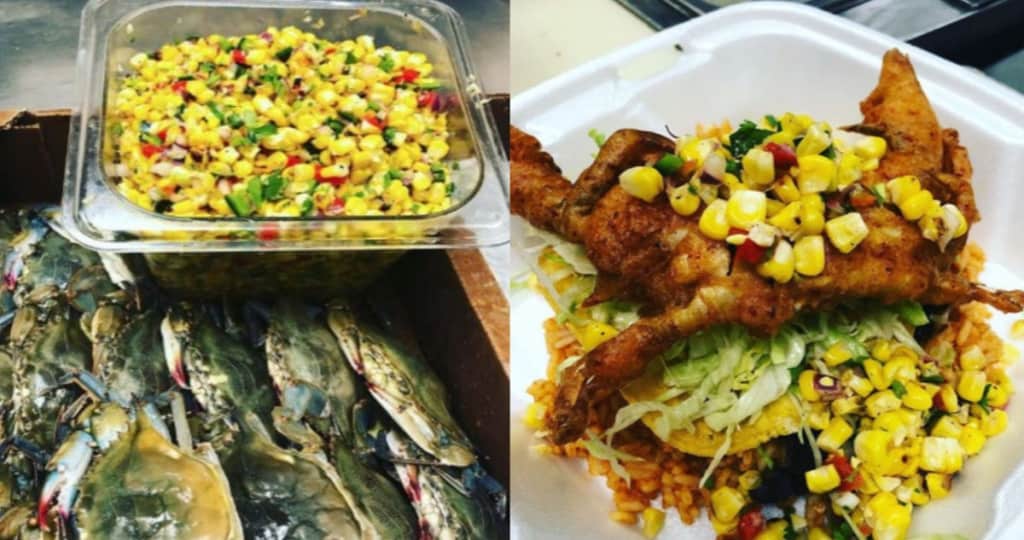 As you know Colington Island has been the center of soft-shell crabbing industry on the east coast for generations. Besides the fresh fish and seafood markets, you may go direct to the source at Endurance Seafood on Little Colington. When the flag is flying, then they have crabs for sale, retail.
Address: 1497 Colington Rd, Kill Devil Hills, NC 27948 Just go down the road (Colington Road) past the Wright Brothers Memorial Airstrip about another .5 mile, Endurance Seafood will be a driveway on the Left. See map here for turn by turn directions. Phone: (252) 441-5229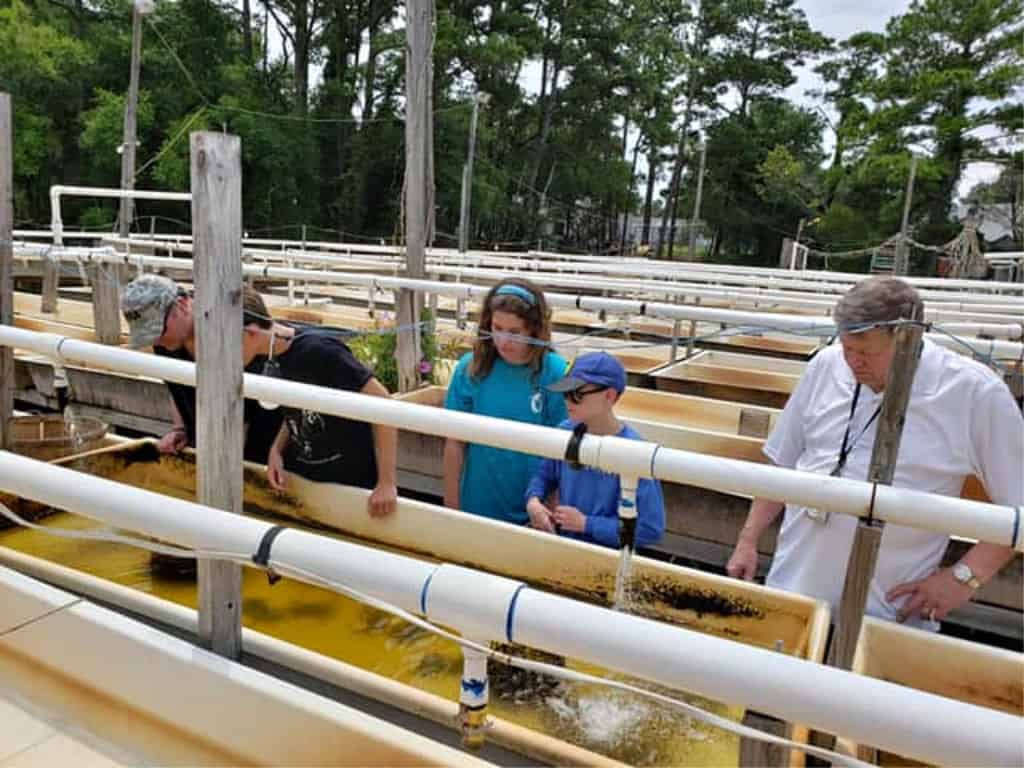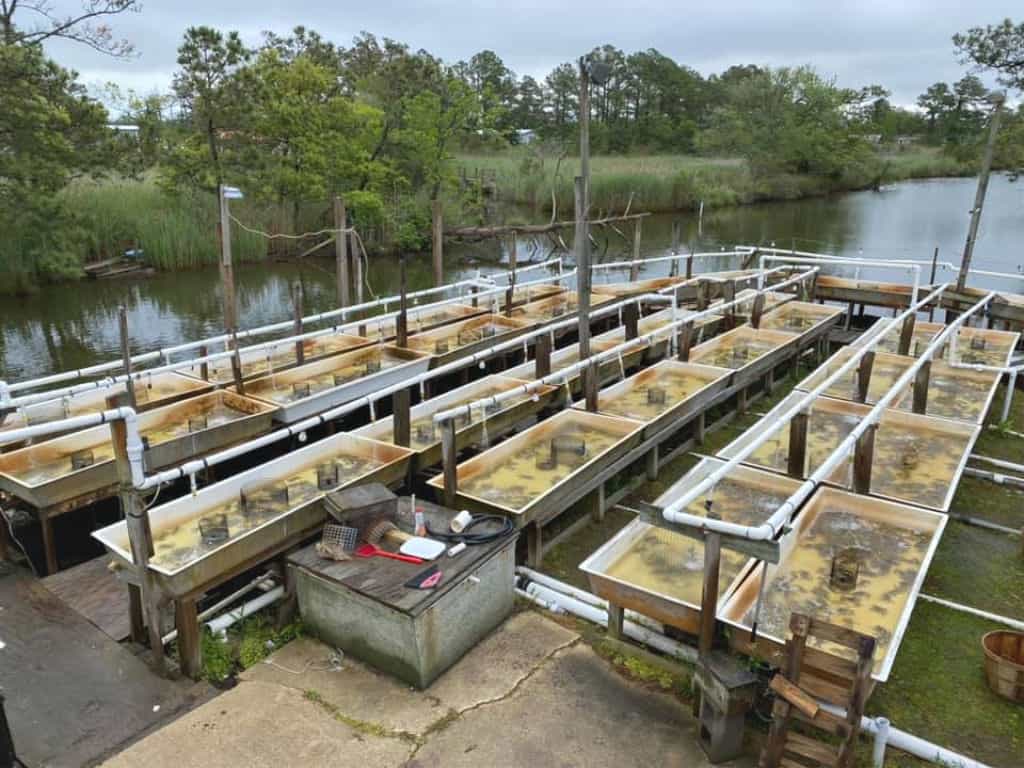 Learn something new this vacation on the Outer Banks, the blue crab shedding process
ALTERNATIVES
If you happen to miss out on soft-shell season, then no worries as you can use the same recipe above for killer shrimp tacos. This recipe is a keeper.
Bon appetite!