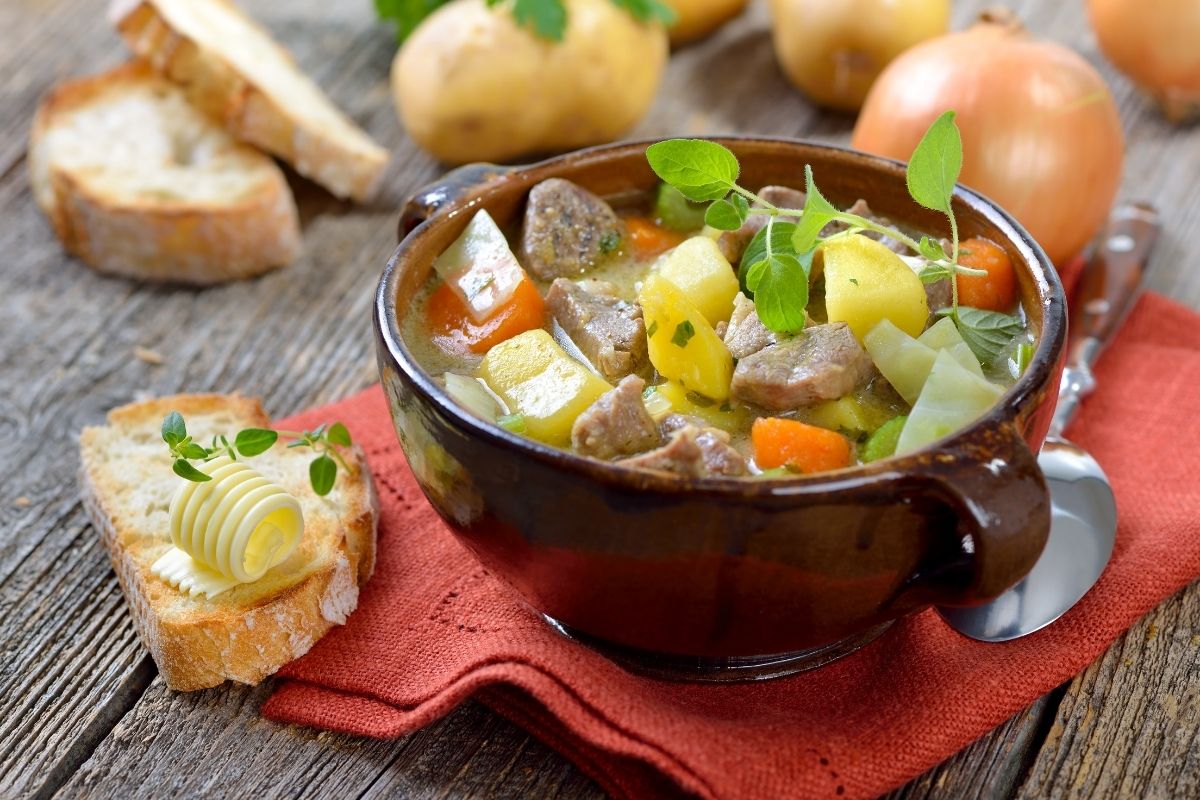 This St Patrick's Day say no to cold shamrock drinks and yes to a delicious warm and hearty Irish stew!
St. Patrick's Day is a global celebration, and like all celebrations, we love a good craic and to join in the fun. Sláinte!
Instead of a shamrock green dessert or typical corned beef and cabbage, let's go back to the roots of Ireland comfort food for a savory Irish Stew. Although back in the day this wasn't known to them as comfort food, it was a necessity to cook up what you had on hand in one pot to serve the family.
Let's enjoy St Paddie's day around the table together with a hearty Irish Stew.
WHAT YOU'LL NEED
2 tablespoons vegetable oil, divided
1 pound lamb cutlets, bones removed, cut into 2-inch/5-centimeter chunks (you can substitute ground lamb – instead of breaking it apart crumble into tight balls quarter sized)
2 pounds Idaho or golden potatoes, peeled and cut into quarter-sized chunks
1 cup yellow onion, roughly diced
1 cup carrots, roughly chopped or baby carrots
2 tablespoons plain flour
1 1/2 pints dark beef stock
Optional: 2 or 3 cabbage leaves, thinly sliced
Optional: 1 cup leeks, cleaned and finely sliced
Chopped parsley (Italian or regular)
Salt and pepper, to taste
Hot sauce, to taste (like Texas Pete or Tabasco brand)
"May the roof above us never fall in.
And may the friends gathered below it never fall out." – Traditional Irish Blessing
DIRECTIONS
1 Gather all ingredients chopped, diced and sliced. Heat oven to 350 degrees Fahrenheit /180 Celsius.
2 In a large frying pan, heat up half the oil and when hot add lamb pieces to brown. (If minced lamb, try to retain balls/chunks as you brown them).
3 Transfer browned lamb into stock pot/casserole dish.
4 Cover meat in casserole dish with all vegetables.
5 Now make your gravy – return to warm fry pan and add flour by stirring to soak up drippings for about 2-3 minutes on low heat.
6 Then add your beef stock a little at a time, continue to stir to break up any lumps, this will thicken the stock and make the gravy.
7 Pour this over vegetables and meat in stock pot/casserole dish
8 Cover with lid and cook in preheated over for about 1 hour.
9 Add cabbage (if you like) and replace lid and cook for another solid hour. If the stock hasn't reduced, add a dash of boiling water then recover.
10 Take from oven and salt and pepper to your taste. Ladle into bowls and sprinkle with chopped parsley. Enjoy piping hot with some crusty bread, and hot sauce on the table.
"May the road rise to meet you, May the wind be always at your back. May the sun shine warm upon your face, The rains fall soft upon your fields."  – Traditional Irish Blessing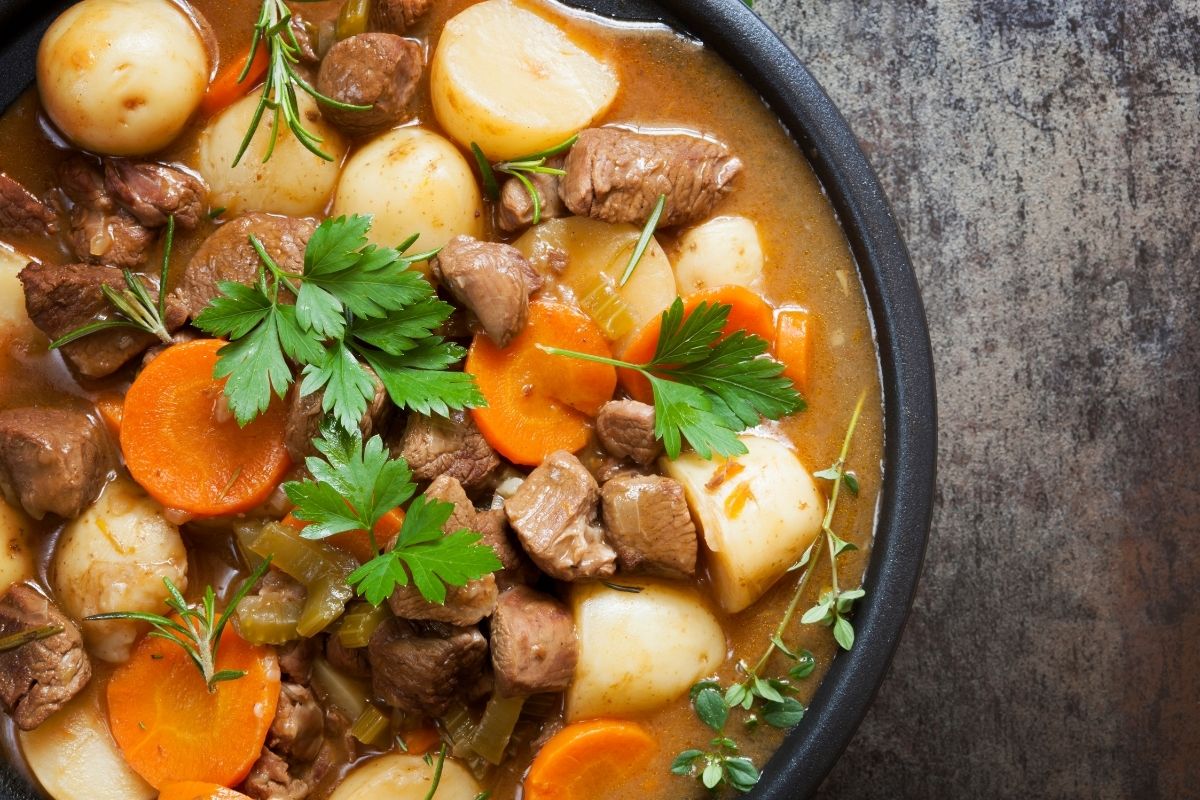 LEFTOVERS
Like all stews, soups and casseroles, this stew tastes just as good if not better the next day which makes for wonderful leftovers! It will keep in an airtight container in the fridge for up to 3 days.
"If you're lucky enough to be Irish…
You're lucky enough!" – Traditional Irish Saying (maybe they are referring to the fact that there are no snakes in Ireland? Apparently thanks to St Patrick himself)
CONTACT US
If you're ready to make a change in 2021 and move to the beach… SAGA Realty & Construction can help make it happen… or enjoy an investment property with excellent ROI, just give us a call TODAY at 252.301.3090. To Search all Outer Banks MLS, click the link below.