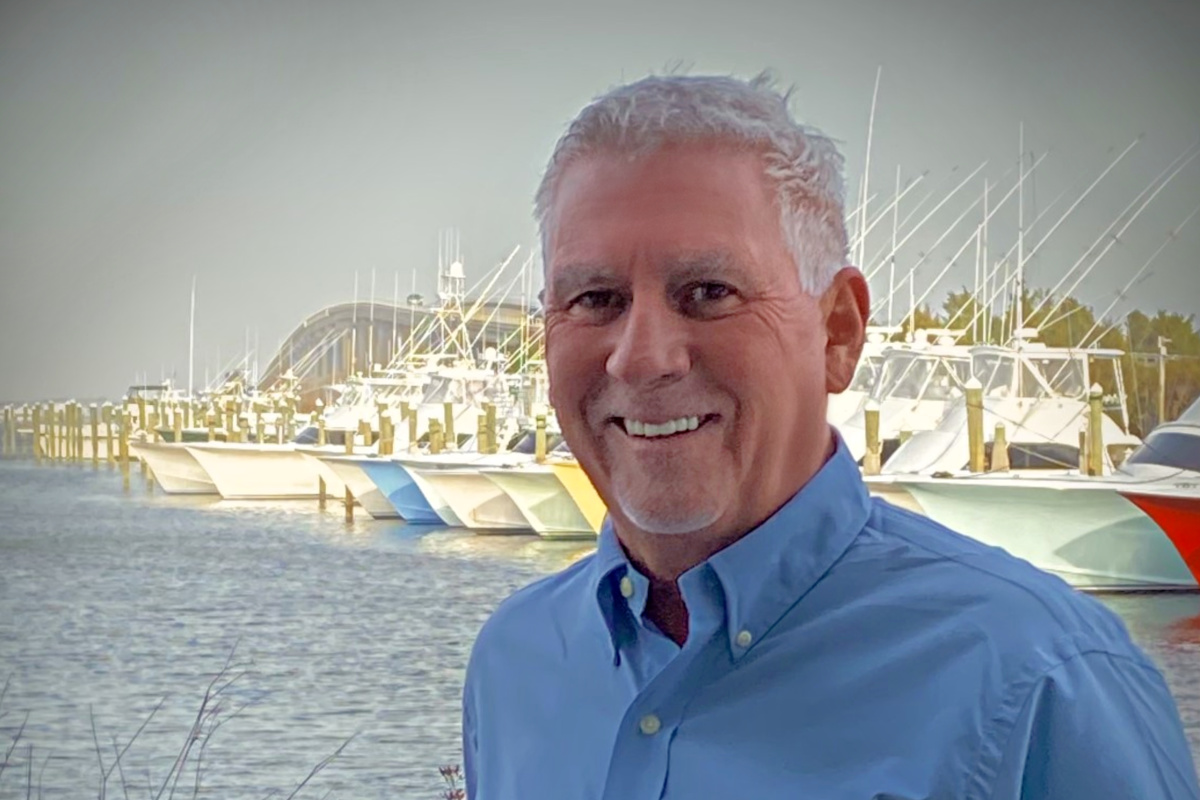 Part of the winning equation for SAGA Realty and Construction's success on the Outer Banks real estate market is to select the best people to add to our team. We were thrilled to find Mark Evans, now the newest agent in our full service real estate firm.
Record market growth along with unprecedented interest in new home construction has allowed us at SAGA Realty and Construction the room to dramatically increase the size of our premier real estate sales team, and just in time for the expansion into a brand new sales office in Martin's Point, Kitty Hawk.
ABOUT MARK
Mark Evans is a REALTOR® on the Outer Banks of North Carolina.
Real Estate has always been a true passion for Mark. He was raised in Lynchburg, VA and spent many summer vacations on the Outer Banks where he even worked as a lifeguard.
After lifeguarding, Mark returned to Lynchburg to attend CVCC studying Business Law during the day and attending night school studying for the Virginia Real Estate exam. During this time, he was offered a position in Flight Operations at Air Virginia in Lynchburg and his aviation career began. In 1987, he was hired by American Airlines as a Flight Dispatcher working in the Integrated Operations Center.
While in the DFW area, Mark studied and obtained his Florida Real Estate Sale Associate license in 2006 and maintained this license through 2009, working part time as a Realtor while maintaining his fulltime employment with American Airlines.
Retiring in April 2020, he then jumped at the chance to move back to the OBX to settle closer to family and to live where he truly wanted to be, to enjoy surfing, playing some golf and fishing the local waters.
He is a solutions provider with the many skills learned in the aviation profession that translate to a skillset required to conduct successful Real Estate transactions.
Now with NC Real Estate license in hand, Mark is excited to put his knowledge and skillset to work for you to help with your next chapter! Give him a call today at 817-637-2453.
SAGA'S NEW REAL ESTATE OFFICE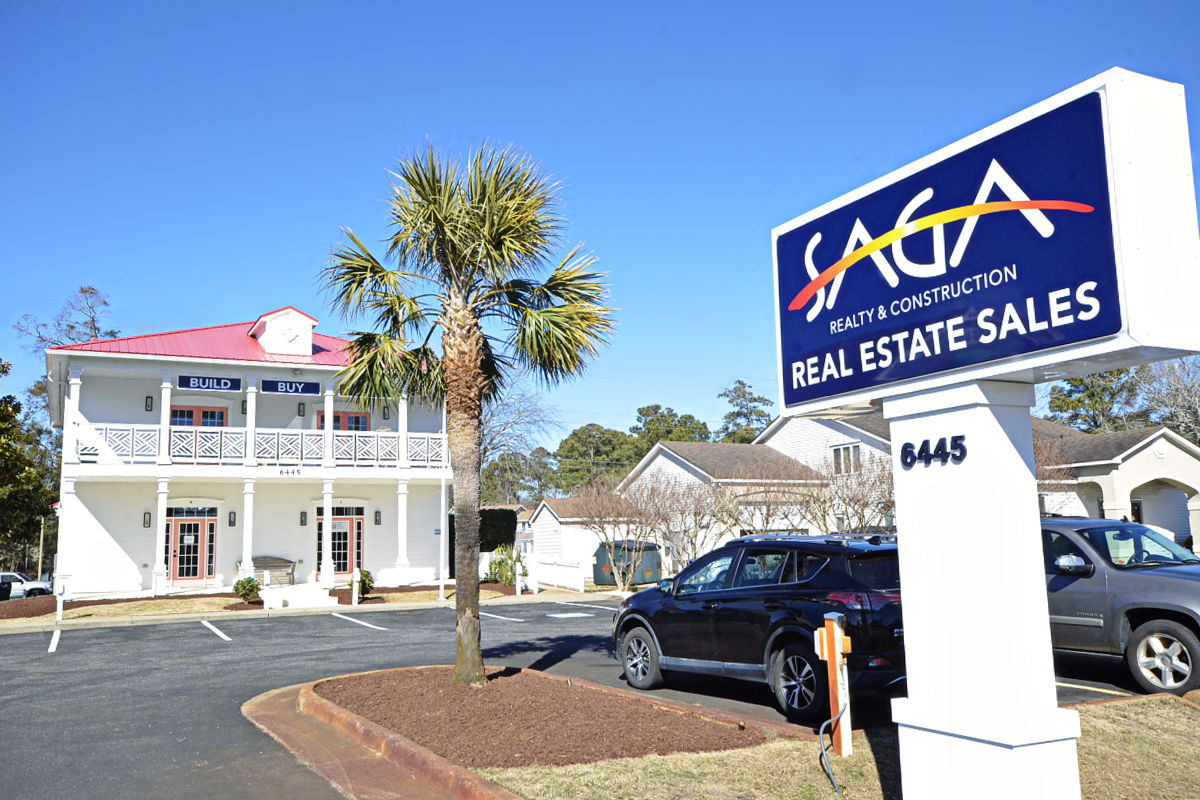 SAGA Realty and Construction's new real estate headquarters is conveniently located in Martin's Point, Kitty Hawk.
Unrivaled Expertise. Innovative Approach. Exceptional Results
Our skilled real estate agents are all a part of this vibrant community we call the Outer Banks. Applying a combination of local and industry knowledge, technical expertise, and passion, ensures we bring results that exceed your expectations.
With a wealth of knowledge, our experienced team is here to help you with all your buying and selling needs. Whether you are looking for a new or existing home, let us connect you to the perfect property that fits your needs, budget, and goals. If you are ready to sell your existing property, let our team walk you through our innovative marketing approach to get your home in front of more qualified buyers. The SAGA sales team has access to strategic marketing campaigns in multiple mediums with a high dollar marketing budget! This guarantees our reach extends further and produces FAST results for our clients!
Our goal is to help bring the right buyers and sellers together, and to ensure your real estate experience is stress-free and successful.
A Streamlined, Stress-Free Way to Buy and Sell
Having the right agent and real estate firm makes all the difference! Our energetic, seasoned realtors are committed to simplifying and streamlining the process to help achieve your home buying or selling goals.
Put our community knowledge, years of expertise, and proven track record to work for you.
MEET MARK AT ONE OF OUR MODEL HOMES
If you would like to meet Mark and see how he can help you build, buy or sell on the Outer Banks, he will be at one of the beautiful SAGA built model homes. Just give him a call to see which one and when at 817-637-2453.
Water Oak Community, Kill Devil Hills
Water Oak Community models are open for your tour daily in Kill Devil Hills, N.C. This beautiful waterfront community boasts home and land packages starting at $480k.
There are six award-winning single family home plans to choose from with 3-4 bedrooms, 2-3.5 bathrooms and garages on a single level or two. The community is just a stone's throw to the iconic Wright Brothers' Memorial, and a short bike ride to the beach! Get back to nature with walking trails, and a private pier with kayak launch on Kitty Hawk Bay.
Corolla Shores, Corolla
The Corolla Shores model is open for your tour daily in Corolla, N.C. This stunning beach community boasts investment and vacation property packages starting at $640k.
There are six+ award-winning new plans to choose from with 6-11 bedrooms, 5-10.2 bathrooms with views and salty ocean breezes from every window.  Just a short distance to Historic Corolla Park with it's prestige Whalehead Club, and Currituck beach Lighthouse, plus private access to the beach!
LEARN MORE
SAGA Realty and Construction builds beautiful vacation homes and communities on the Outer Banks and we also help meet all the needs of our client's building, buying and selling homes at the beach and neighboring region. With unparalleled experience in year-round residences, second homes, and investment properties, we are an award-winning agency ready to to meet you!
Give Realtor Mark Evans a call today at 817-637-2453 for a FREE MARKET EVALUATION. He's ready to help build, buy or sell your next Outer Banks home!