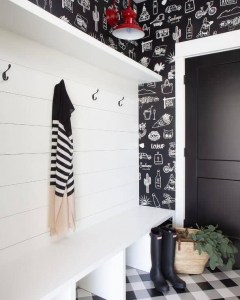 Does your home offer a mudroom or entryway space? These useful rooms are typically used as a place to clean up and provide storage. This functional area is perfect for rainy day shoes and sandy feet, storage for coats, backpacks, keys, and other everyday items. There are several ways to make the most of this room and turn it into a useful space in your home!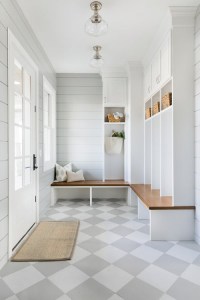 Mudroom Style
A great space to add bold paint color or even funky wall paper. Have fun with this area of your home!
Consider what you want the style of the room to be – you can find inspiration for modern, rustic, or even glam mudrooms on places like Pinterest. Decorate the space. Add chalkboard paint if you have kids, a mirror to check on your way out of the house, or even cool retro lockers.
Mudroom Space & Storage
Combine it with your laundry room for convenience and to make the most of your space if it's small. If you have a pet, make space for any pet supplies or even a bed for them!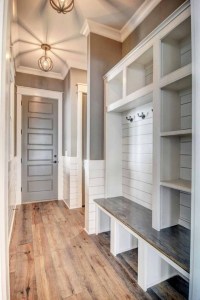 Mudroom Furniture
Add a sitting area, such as a bench, to sit down when you enter the house to kick back while you take your shoes off and get settled. Consider also adding space for additional storage for extra shoes, outerwear, umbrellas and more.
Whatever your style-re-imagine your existing mudroom or enhance your entryway for a fresh new look! Check out our Pinterest board for tons of mudroom inspiration here.