When it comes to Mom, there's no better place to celebrate her then here on the beautiful Outer Banks! Mother's Day is a special day and an opportunity to spoil mom with a new experience! We've rounded up a few great options that Mom is sure to love! From relaxation to epic adventures, it's time to celebrate Mom!

1. Brunch at The Blue Point followed by a walk along the boardwalk in Duck. The honeysuckle is in full bloom and the willow trees are starting to fill in making for an absolutely beautiful stroll!
2. Pack a lunch of all of her favorites and enjoy the beautiful weather at your favorite beach access. Bonus points if you pack bubbly and beach-safe glassware so that you can toast to the amazing woman who loves you!
3. For the adventurous mama – Take a hike overtop Jockey's Ridge at Sunset! The view will take your breath away!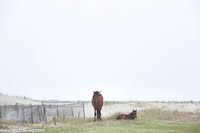 4. For the animal loving Mom- Head North to Corolla to experience one of our wild horse tours! You'll have a seat and a guided tour through the 4×4 area of Corolla to witness the true beauty of the coastline and the wild spanish mustangs that run free. You might even get to see a mama horse with a new foal!
5. The Elizabethan Gardens will be a huge hit with any Mom! The lush gardens on Roanoke Island are in full bloom and you will have the chance to see over 30 different types of flowers that have bloomed in April and May! Take Mom through the gardens and disconnect. Allow time to pass slowly as you create a new memory with Mom!
6.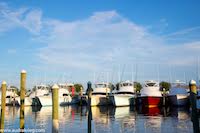 After brunch at The Lifesaving Station in Duck, walk her across the street to the spa at The Sanderling for a pre-scheduled massage and facial. When you pick her back up have a fresh bottle of water and flowers waiting for her in the front seat
7. Mom will love having dinner at Blue Water Grill in Manteo. Make a reservation to treat her to a delicious meal while watching the boats in the Pirate's Cove Marina and reminiscing on your favorite family memories.