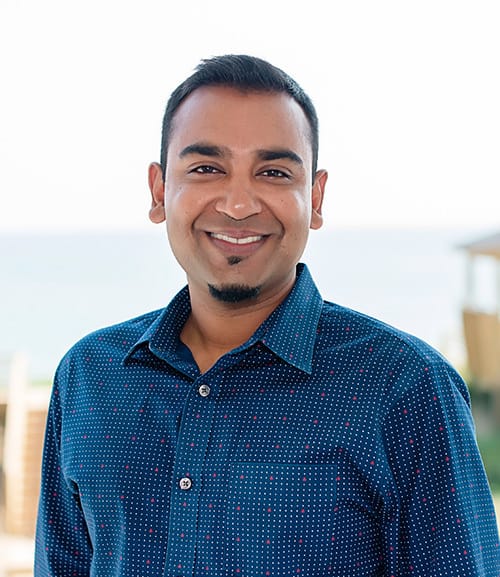 Sumit Gupta
Chief Executive Officer
Sumit Gupta is the Co-Founder, Principle Partner, and Chief Executive Officer of SAGA Construction, Inc., (SAGA), an innovative North Carolina firm that has managed the acquisition and development of over $350M in real estate assets. As SAGA's leader, Mr. Gupta charted a course of balanced capital growth and gradual territorial expansion, an approach which resulted in SAGA's position as an industry leader in the Coastal North Carolina region.
Mr. Gupta is a visionary, a leader, an investor and a philanthropist. Having been engaged in the real estate industry for fifteen (15) years, he has co-founded and currently manages numerous complimentary businesses. These endeavors encompass enterprises specializing in land planning, project design and development, horizontal and vertical construction, interior design and asset management.
Mr. Gupta has extensive experience in the development, management and rental optimization of luxury resort communities and vacation rental homes. He is well-versed in all aspects of real estate development, including site selection, purchase contract negotiation, due diligence and feasibility analysis, acquisition and development financing and project design, implementation and management. Mr. Gupta has earned a reputation for delivering projects on time, within budget and consistent with financial performance projections (ROI). His breadth of real estate development experience includes mixed-use projects (retail/residential/professional space), active adult retirement and lifestyle communities, senior apartments, tax credit projects, hotels, marinas, and "Continuing Care Retirement Communities" (CCRC's).
Mr. Gupta's vision entails long-term investment objectives that have the inherent ability to transcend short-term market fluctuations. Consistent with his vision, Mr. Gupta focuses on acquiring and developing income producing assets that are difficult to replicate in the Coastal North Carolina region, a tactic which regularly produces above average yields and unique strategic advantages. While the performance of each investment is independently-measured, Mr. Gupta insists on deriving maximum benefit from the synergy between related assets. Mr. Gupta's grasp of the congruency between related assets and his constant evaluation of SAGA's investments has served to enhance and fortify the underlying financial stability of its holdings portfolio.
Establishing and maintaining a reputable brand is the cornerstone of Mr. Gupta's business philosophy. Mr. Gupta strives in all his endeavors to personify a brand that delivers on its commitments and projections; a brand that strives to bring added value to all its investments and related companies; a brand that stands for integrity, innovation and the mark of excellence.
Mr. Gupta's passion and enthusiasm for his work is not limited to real estate investment itself – he believes the most valuable asset any entrepreneur can acquire is a team of talented, motivated personnel who share a common vision. Mr. Gupta believes in surrounding himself with experienced colleagues who are not only highly capable, but who possess sound core values and derive personal satisfaction from their work. In essence, he believes it's not only about what people do, but why they do it.
Mr. Gupta also feels a strong sense of responsibility to his community. Under his stewardship, SAGA's community outreach and philanthropic initiatives have generated over $1M in charitable giving and economic impact. Amongst many worthy causes, SAGA is particularly proud of its partnerships in the SAGA Outer Banks Triathlon and SAGA and Mike Dianna's Mustang Music Festival.