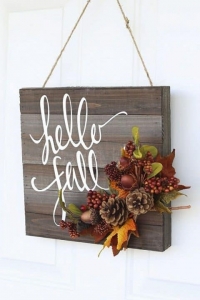 Also referred to as the "locals Summer",  Fall on the Outer Banks signifies a break from the summer traffic, usually a drop in the humidity and most importantly, its easier to find your own piece of the beach to relax and call your own.
Fall Décor
There are many ways to get your home cool-weather ready and layering up is key. Adding layers in your home with pillows and throw blankets makes your space cozy and inviting, as Fall marks the start of holidays and guests galore. Many welcome the seasonal changes by bringing softer earth tones of Mother Nature in their home and embracing the OBX climate change before the next season is right around the corner.
Bringing the nature from the outside in can liven up any room. Decorate your home with vivid fall foliage incorporating hints of yellow, oranges, reds and purples. Adding some saw grass to a vase encompasses a coastal vibe with natural Autumn hues.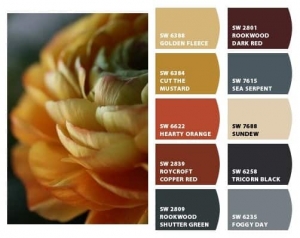 Fall Paint Colors
There is no better place to grab your inspiration for paint from than Autumn leaves. Think warm tones. Even bright white can feel autumnal when combined with warm oranges, browns, yellows and reds. Sherwin- Williams even offers themed color palettes that provide design, context and direction making fall decorating a breeze.
Fall DIY Crafts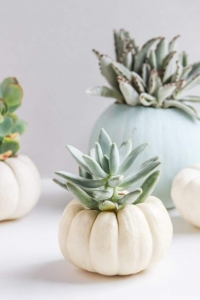 As the Autumn season begins, it brings a change of pace. Pumpkin candles are burning, apple pies are baking in the oven, fire pits are ready to be used and pumpkins are waiting to be carved. While pumpkin carving is an essential fall activity why not add a fun yet simple DIY craft in. Succulent pumpkin planters make a beautiful fall decoration, they're great for gifting and are easy to make. While everyone's carving jack-o-lanterns, you can make your succulent pumpkin planter! All that is needed to make this adorable fall craft is several mini pumpkins or gourds, colors of your choosing and a couple succulents.
View the Fall DIY project here.
  These pumpkin planters are very simple to craft and only cost a few dollars. Make a few and cluster them around your mantel or on your dining room table.
For more Fall DIY craft ideas, visit our Pinterest Board.