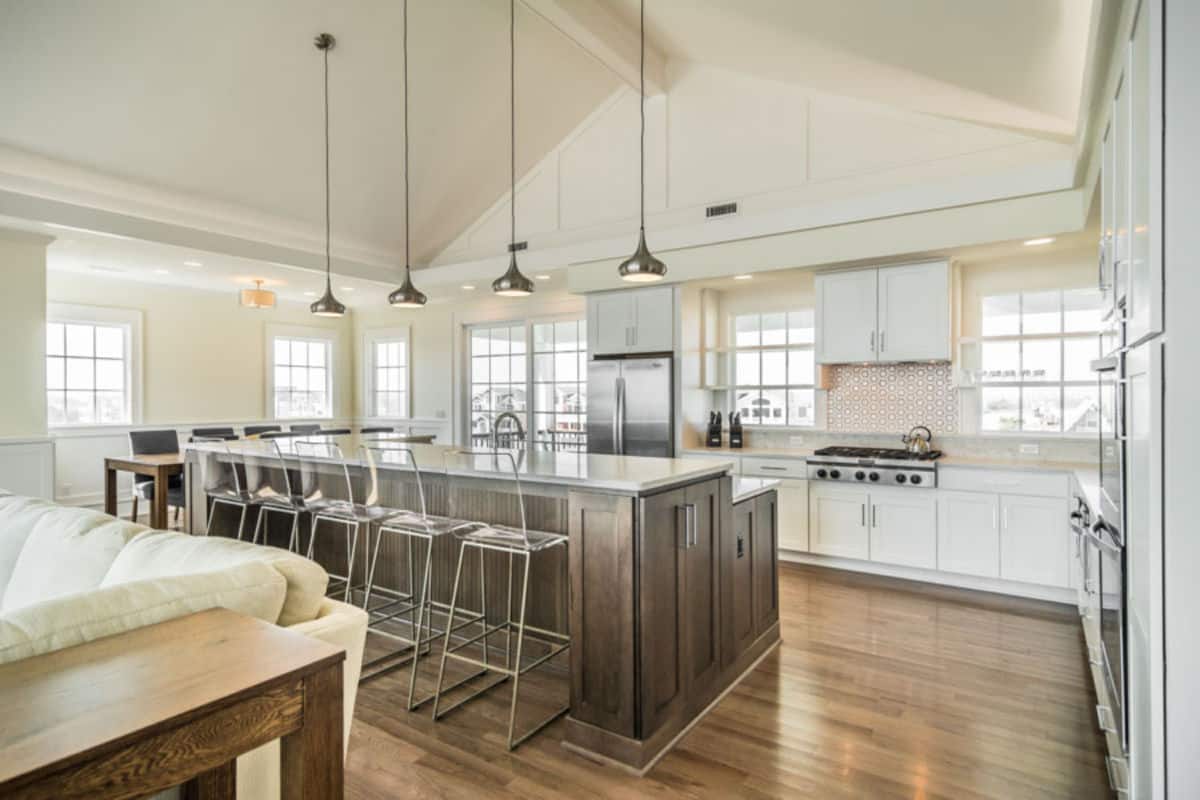 SAGA Realty & Construction's winning kitchen design is beach centric with bright walls and a driftwood stained island
A DINING DESTINATION RIGHT AT HOME
On the Outer Banks, a big part of the beach experience is the joy of good food, shared together. But things dramatically changed for all of us in early 2020, so even with the negative press, something magical began happening…people started cooking at home. When the Outer Banks restaurants were forced to shut down due to the Covid-19 pandemic, we needed to consider our options, and many of them were right in our own home.
Cooking for those we love is as old as time, and it's one thing we all have in common. After all, the kitchen is the heart of the home, and design is at the heart of what creates a unique and special atmosphere in your home. Every design detail will breathe life and character into your home. Let's explore one of our favorite kitchen designs in Nags Head, we hope this beautiful versatile kitchen design inspires you!
COASTAL DESIGN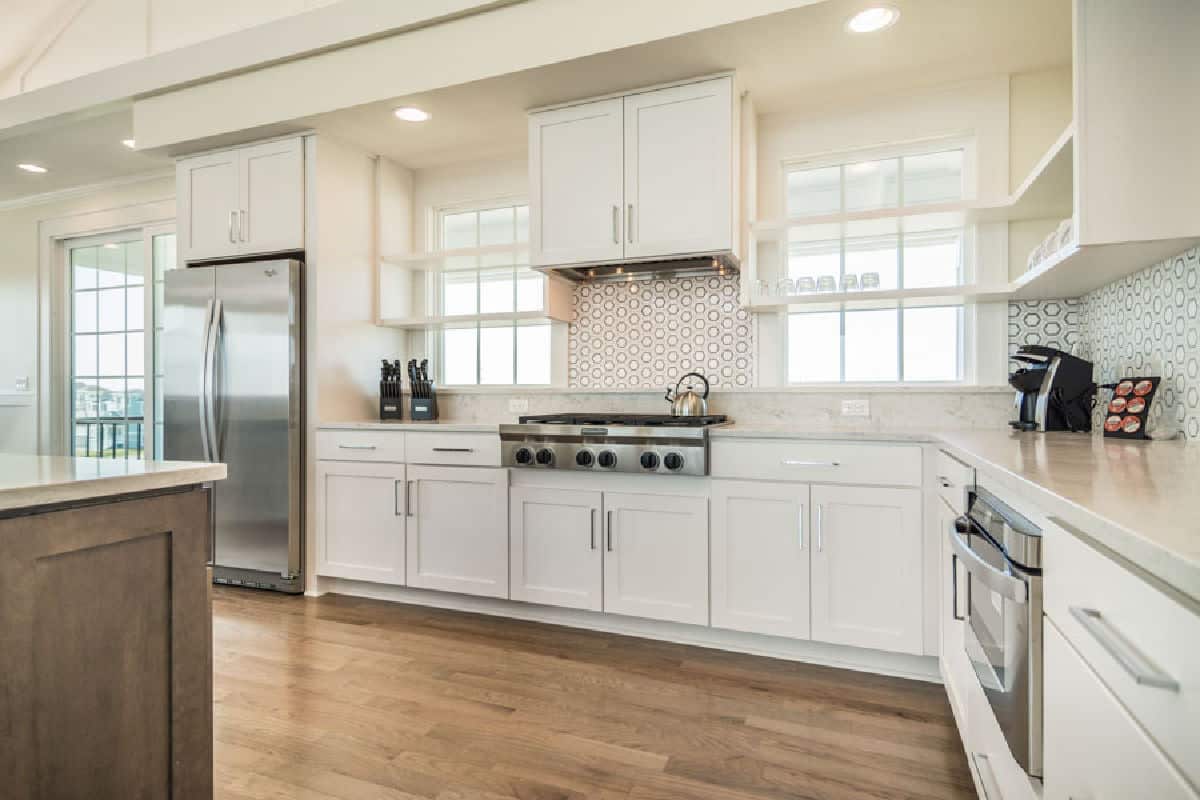 This simple yet spacious kitchen floor plan offers plenty of wide counter space to prepare meals and open shelving for grab and go glasses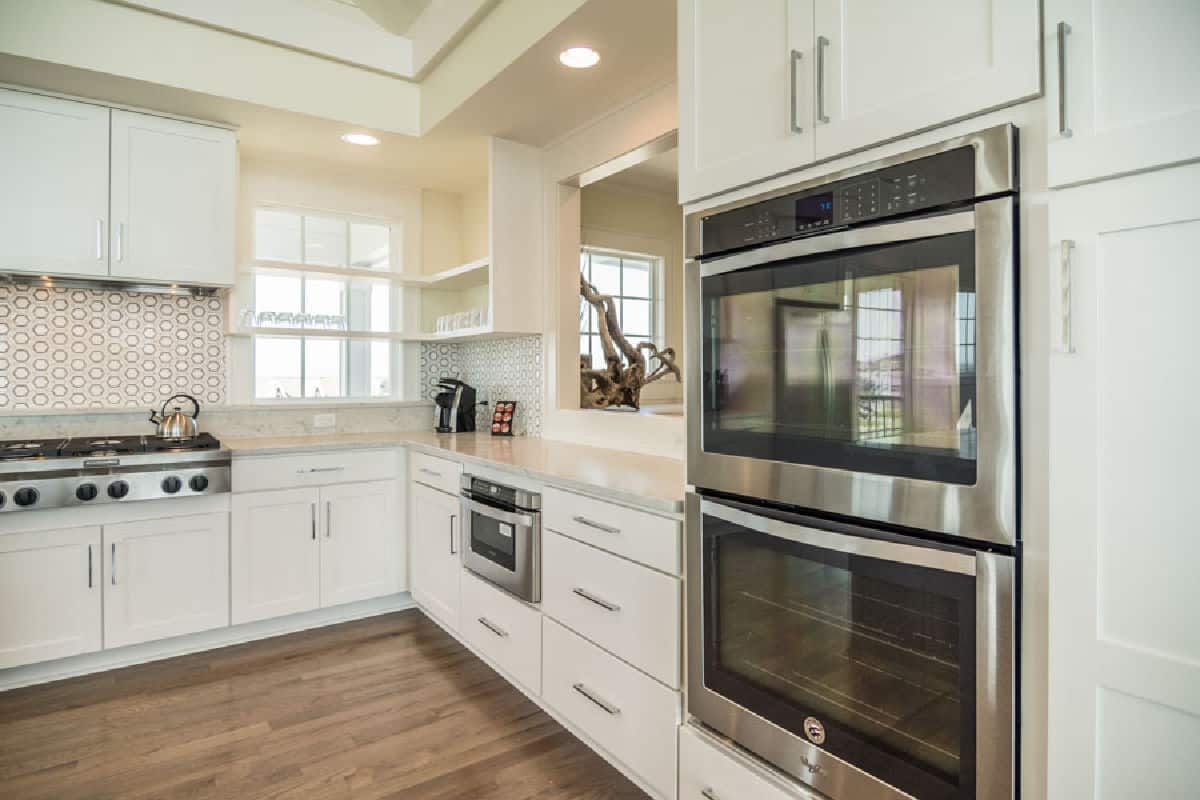 Subtle touches of geometric wallpaper above the backsplash adds a little pizzazz, and a handy pass through window helps with flow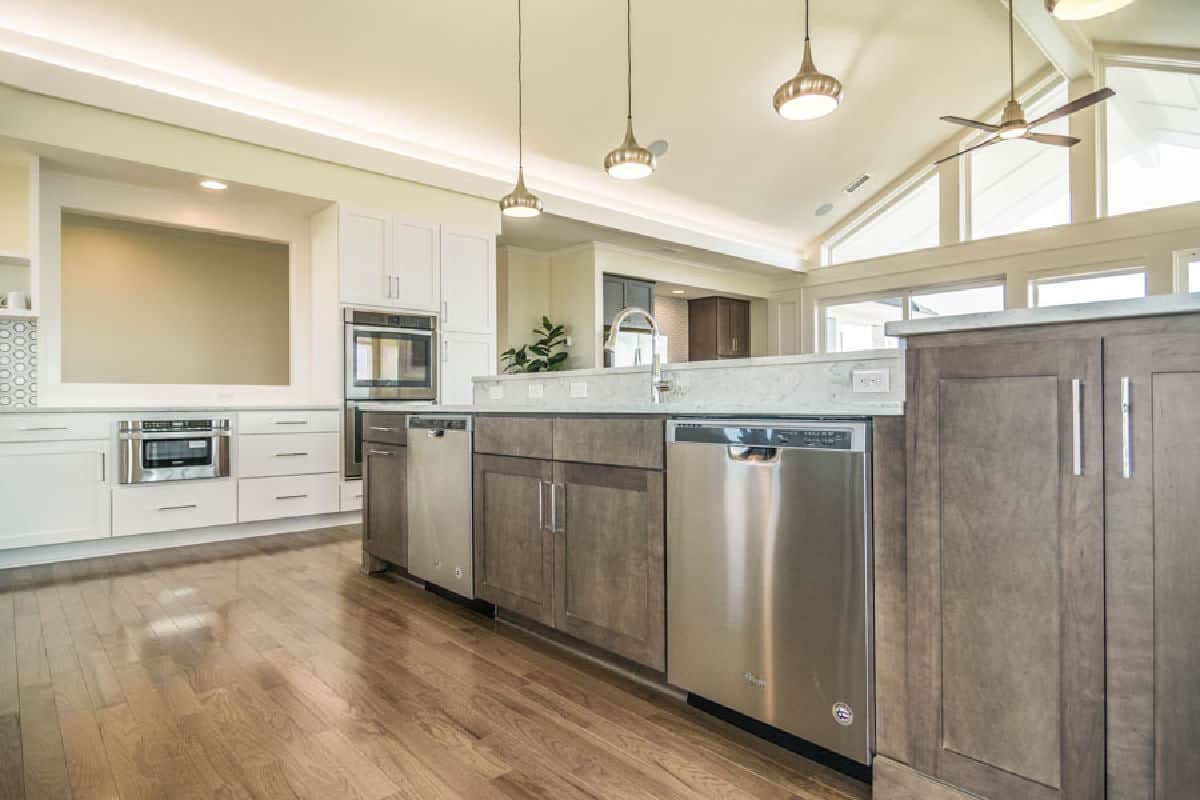 The large Island features two dishwashers for ease of clean up after a meal
In a vacation home there is no such thing as too many cooks in the kitchen, as it's all part of the bonding experience at the beach. This kitchen has gourmet features that any chef would love, and a "power section" between the sink and the stove. The six-burner gas cook-top is worthy of a restaurant, and perfect for hosting your crowd.
SAGA Realty & Construction kitchens are built to last with design elements that are not only attractive, and not overtly beachie themed, to give longevity. This open floor-plan has design plenty of drawers for storage and cabinet space, and is ideal for large groups.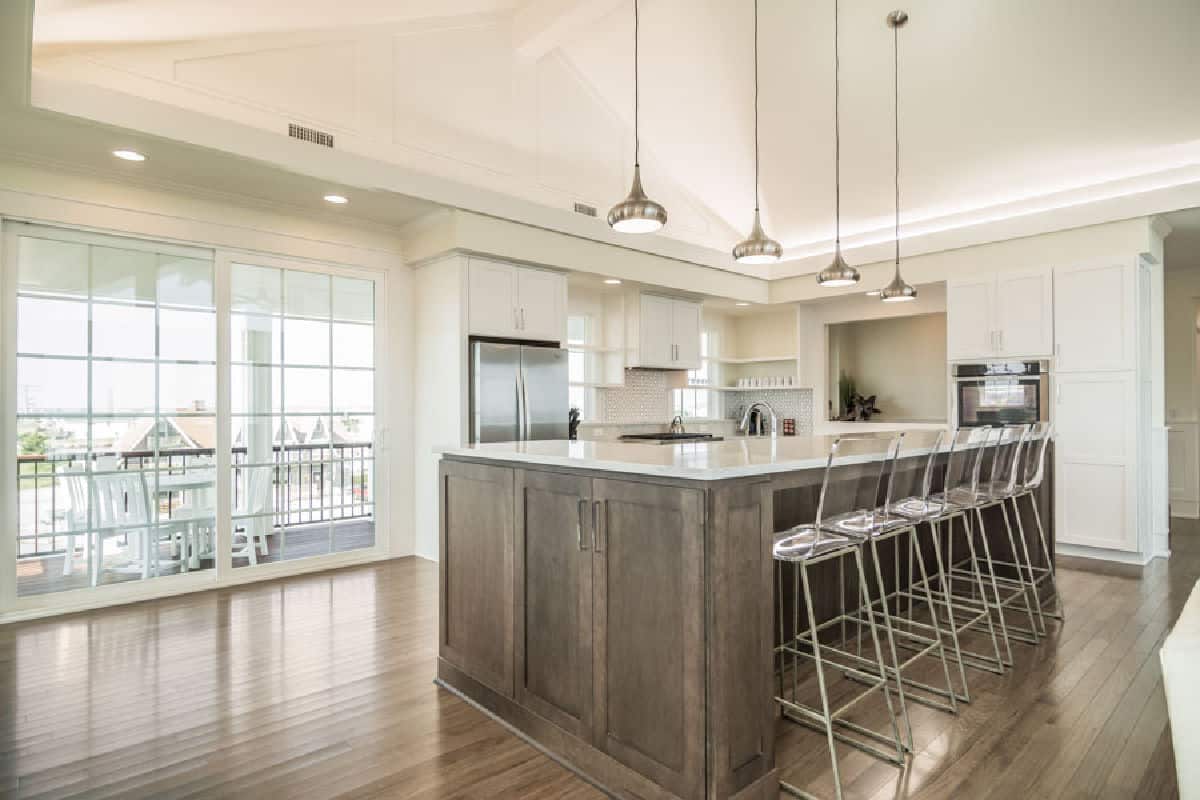 Functionality is key for every kitchen, this one allows guests to sit and converse during meal prep with a glass of wine, or dine at the bar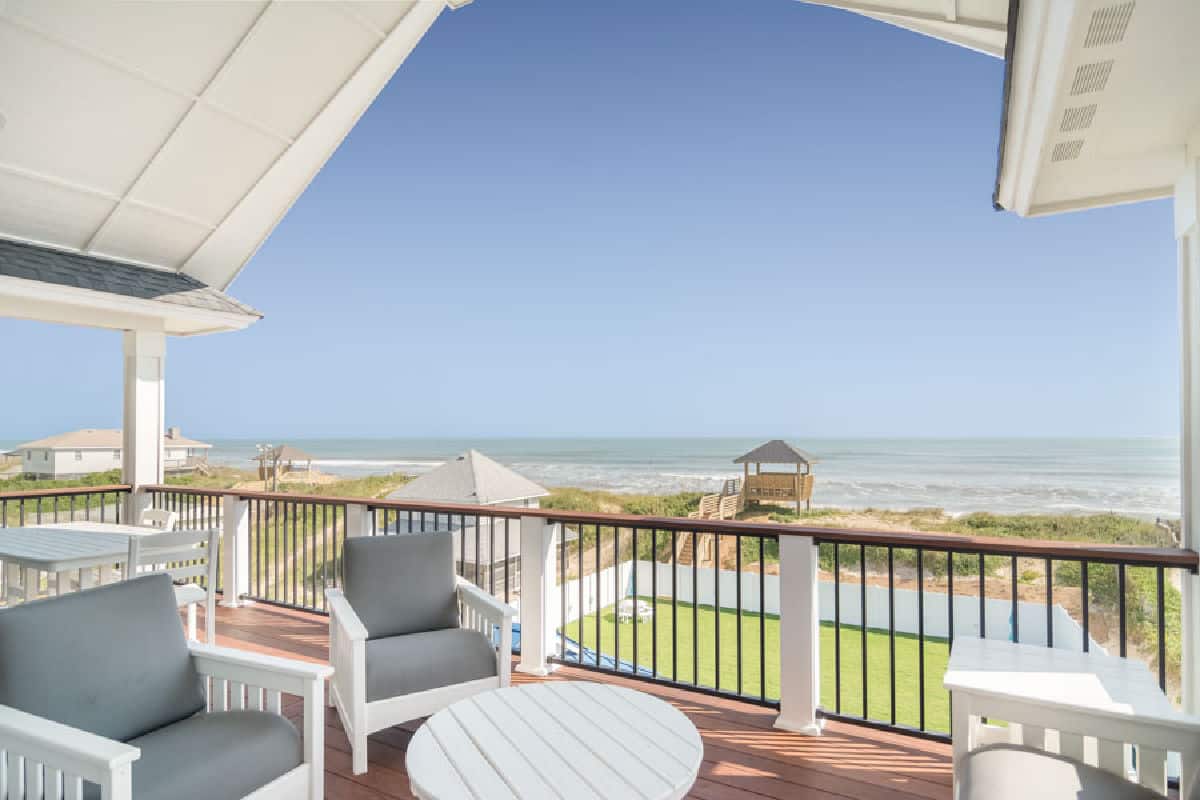 Just step outside from the kitchen to this fantastic ocean view and enjoy salty sea breezes
Interior design helps us "feel" a certain way, do you want to have the kick-back relaxed beach vibe? You can emulate this iconic coastal kitchen style in your own kitchen, adding a touch of your own unique style. Why not keep those memories alive and opt for that vacation bliss every day? See how we did it below:
Design elements in this incredible kitchen:
Beso down light pendants by Generation Lighting

Reston sleek quartz counter tops and

back splash

Geometrie wallpaper

Prairie Maple cabinets, colors Glacier (white) and Drift (island)

Wellborn Select Series
Kitchen Walls: Medical Ivory SW7558 Ceiling Paint: PureWhite SW 7005

Jeldwen windows
If you're interested in any of the subcontractors like the beautiful cabinets installed by Noble Brothers, we're pleased to offer a referral.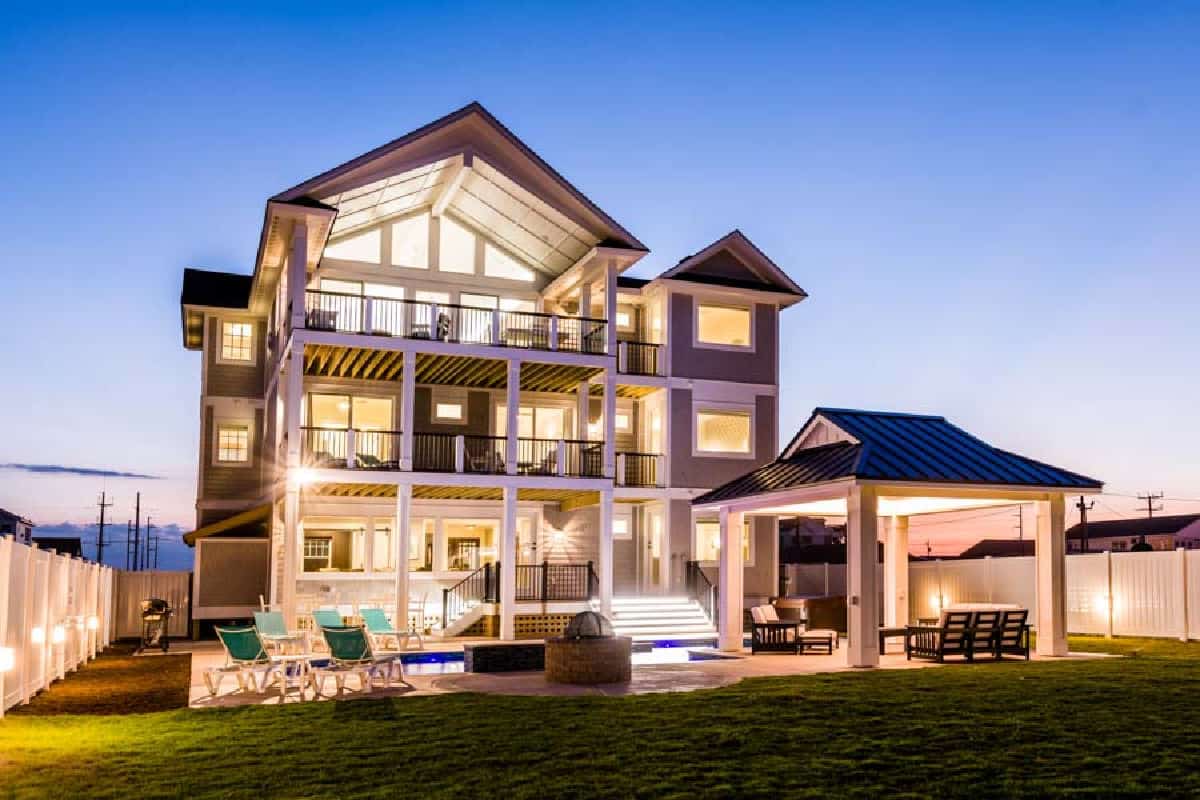 Sweet Carolina is a stunning vacation home in Nags Head, North Carolina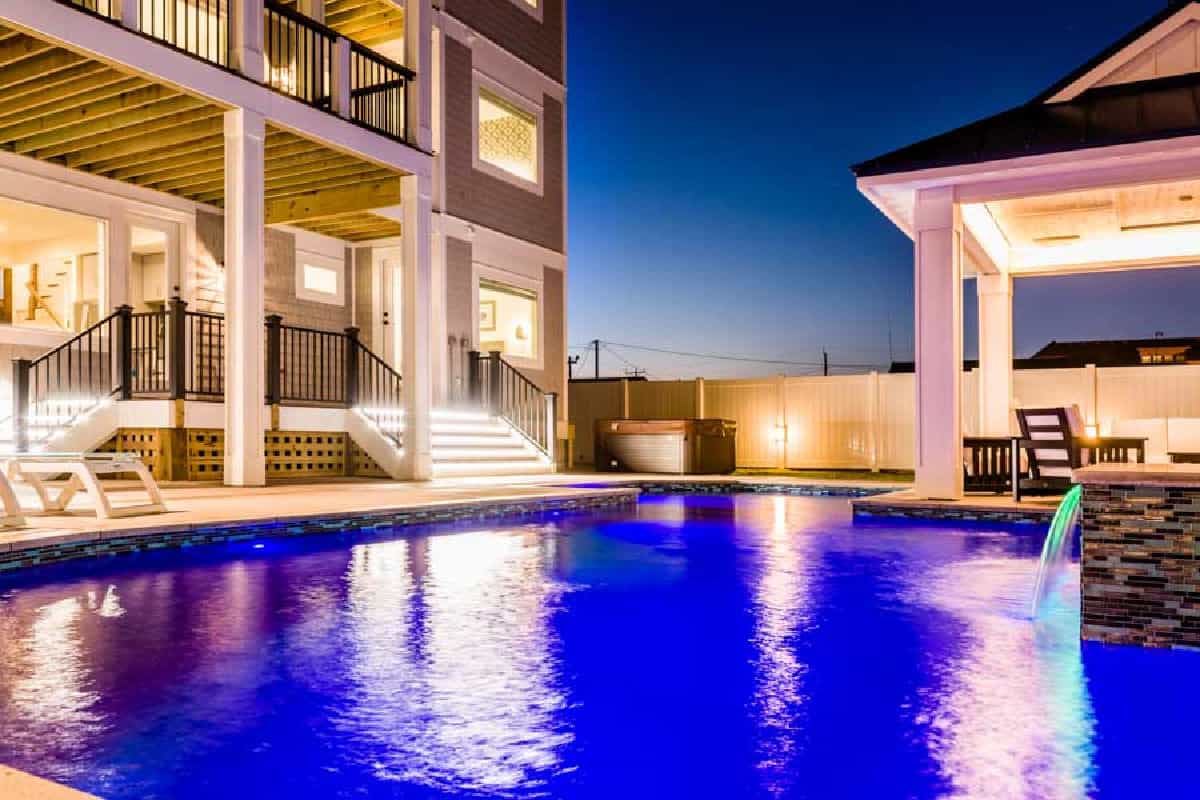 Gorgeous swimming pool with water feature at the beachfront Sweet Carolina vacation rental on the Outer Banks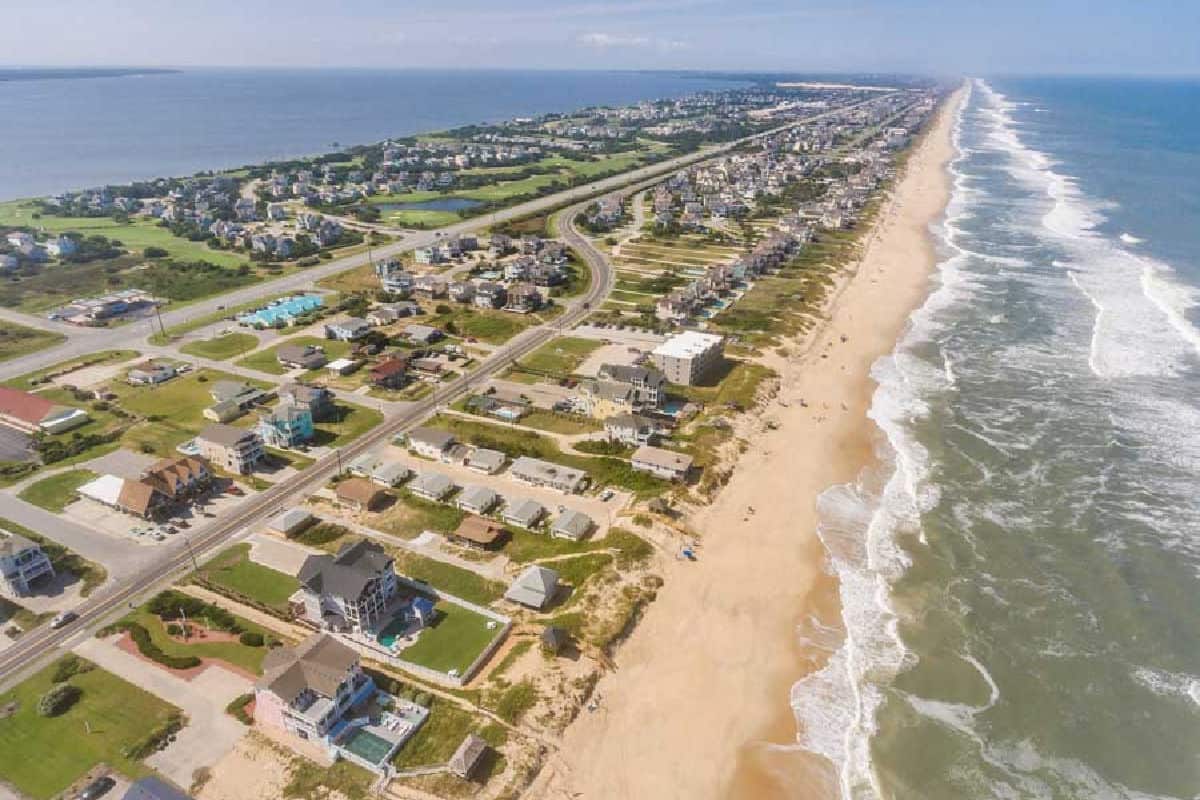 Sweet Carolina is an Outer Banks gem, inside and out
Meet Sweet Carolina, she's a real charmer. With impeccable style, amenities, and expansive oceanfront lawn, Sweet Carolina has a style all its own. Reunite family and friends for that perfect beach escape. Sweet Carolina features 9 master bedrooms, and has a maximum occupancy of 18.
Sweet Carolina is destined to raise the benchmark on your family's vacation experience with its expansive lawn, large pool, and luxurious modern coastal design and upbeat colors and decor. Perfect for family reunions, vacations, small corporate retreats, and wedding events for up to 100 people. After seeing this ultimately exceptional Nags Head property, your hearts will simply belong here. See all photos and learn more about this Nags Head vacation rental from KEES Vacations here.
DID YOU KNOW
When you choose us as your builder, whether it's your forever home, weekender or investment property you will have access to the SAGA Design Center and our talented interior design team to help make your dream a beautiful reality.
If you'd like to find out how SAGA Realty & Construction can help Build Your Story…Your Way, just give us a call at 252-301-3090.