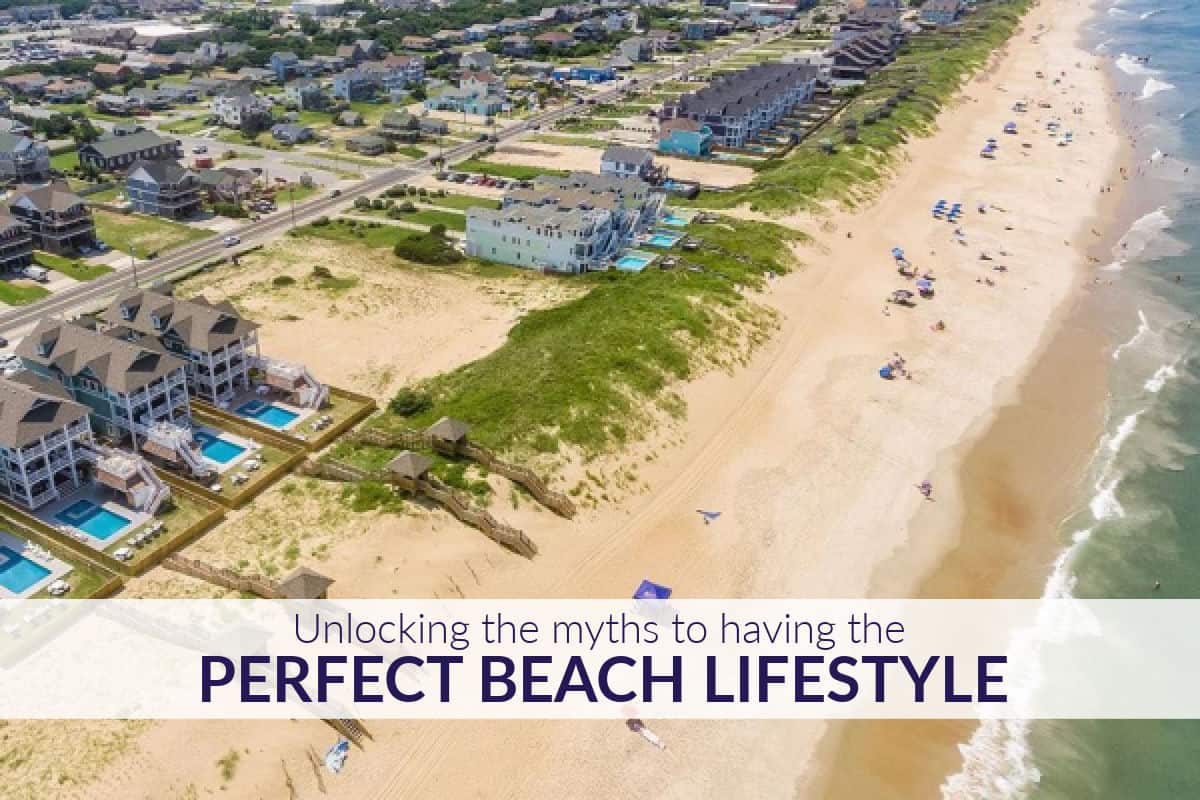 The beautiful Outer Banks are calling, will you answer?
Have you ever dreamed of having a beach lifestyle?
Each year thousands of vacationers go home a little less stressed and more relaxed after a few days at the beach. If you're one of them, after unplugging from life's worries and cares, and a little R&R, you begin to ponder "how can I make this is a lifestyle change?" You've probably even thought "If I just lived closer to the beach…" You aren't alone, this was the same thought most of us had that started our journey to a full time beach lifestyle.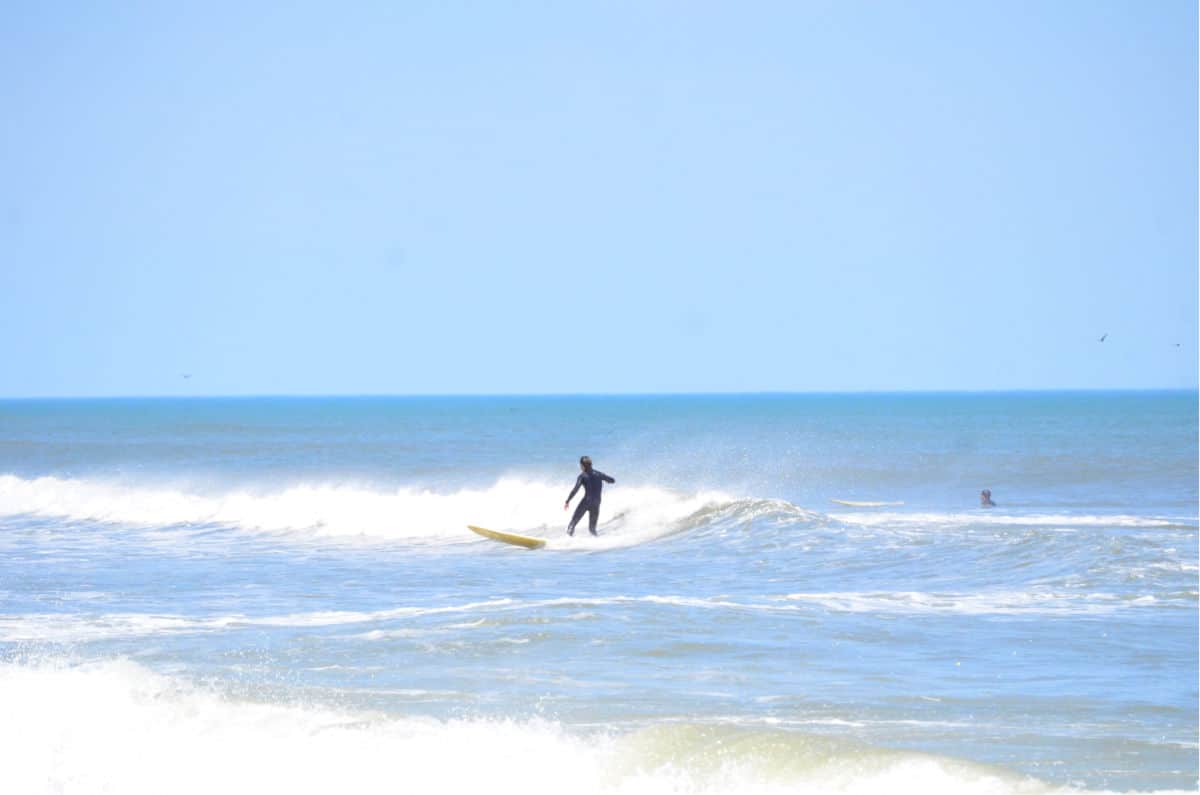 Get your daily dose of vitamin-sea
MYTH 1. | YOU NEED AN EXTRAVAGANT BEACH HOUSE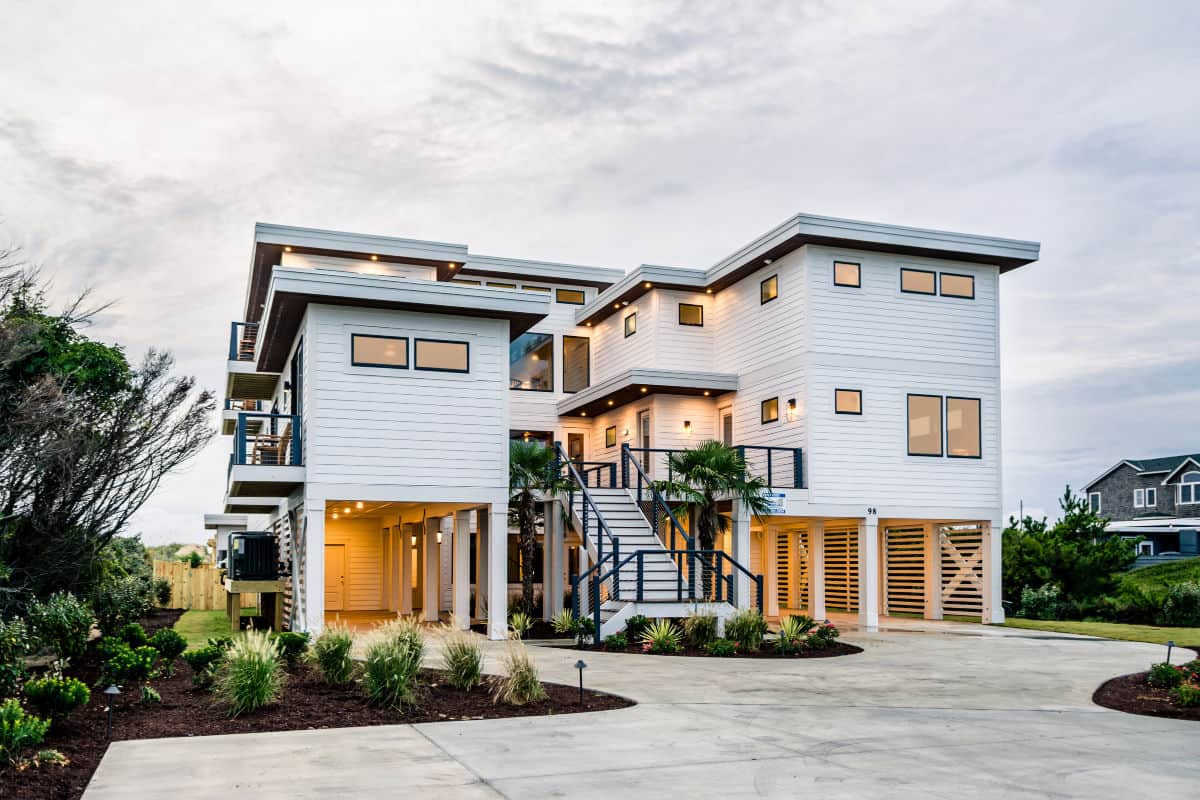 Yes, you could have a luxury beach house that's right on the ocean, or…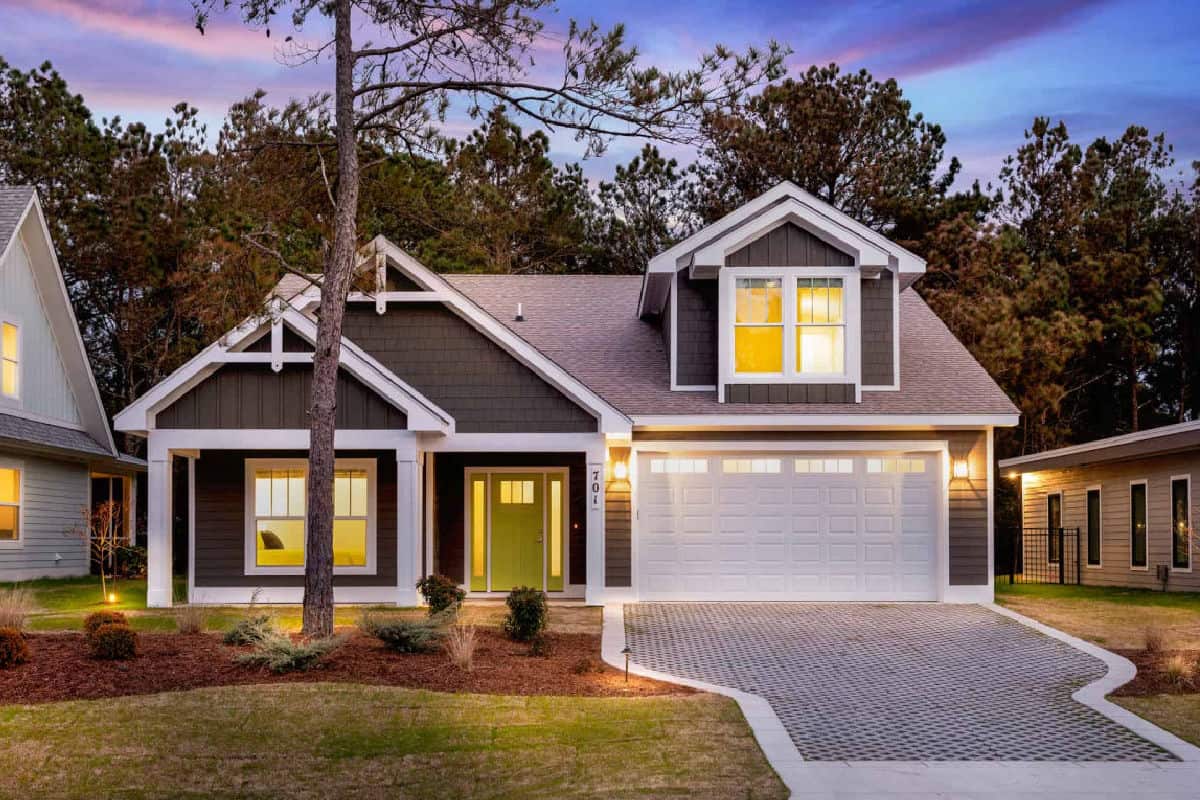 You could live within a short drive to the beach on the Outer Banks (Hint: we can build this home for you!)
MYTH BUSTED!
SAGA Realty & Construction has a variety of new home options from the low $200s, all within a short drive to the beach.
Water Oak Community
Live in a quiet, peaceful community with plenty of family-based activities nearby. This thoughtfully designed, new community features live oaks in a park-like setting with multiple green areas to enjoy, and a community pier with kayak launch on the Kitty Hawk Sound. It is attracting new residents due to its beautiful sound front location and proximity to all the fantastic local recreation on the Outer Banks, including miles of beach access. Water Oak's natural focus is on the wonderful community, the quieter side of Kill Devil Hills, and the small-town atmosphere makes it a desirable location for many.
Single Family Homes from the $390s, learn more here.
Waterside Villages on the Currituck Sound
Centrally located in Grandy, Waterside Villages is a private waterfront planned community, with an emphasis placed on lifestyle, value and security. Fabulous living across the water from Corolla, in harmony with the beautiful waterfront surroundings, while providing popular community amenities. It's the perfect community for both retirees and growing families, who prefer the lifestyle of a small town within a secure gated community, while enjoying an easy commute to the Outer Banks, Elizabeth City and the Tidewater Region of Virginia. This community is just a 15-minute drive to Outer Banks beaches.
Waterfront Condominiums and single-family homes from the $219s, learn more here.
Cambridge Cove at Bermuda Bay
Centrally located in Kill Devil Hills, Cambridge Cove at Bermuda Bay offers town-home style condominiums that focus on lifestyle, value and comfort. The thoughtfully designed spaces create an upscale, open flow, multilevel floor plan, with maintenance free living. Enjoy the close proximity to the beach and sound with walking distance to the Wright Brothers Memorial. Resort style amenities include a community clubhouse, exercise room, pool, splash park with lazy river, and community pier. Whether you are looking for a year-round residence, second home, or investment property, Cambridge Cove offers the perfect fit!
Town home style condominiums starting at $309s, learn more here.
PLUS YOU CAN RENT!
Run Hill Luxury Apartments
Enjoy a fantastic resort style apartment home with zero maintenance and close proximity to the area's finest recreation and amenities. These stunning villa apartments are within a stones throw to the Wright Brother's Memorial and beaches in Kill Devil Hills. Run Hill caters to an active lifestyle, allowing you to live your life to the fullest without the burden of home ownership. The vision of Run Hill was actually inspired by the Outer Banks lifestyle itself…a philosophy of thriving community spirit with boundless opportunities for social interaction and personal fulfillment in a laid-back atmosphere surrounded by natural beauty in every corner.
Year-round rentals that are pet friendly loaded great amenities, learn more here.
Click the map below to see proximity to the Outer Banks waterways and beaches
MYTH 2. | YOU HAVE TO LIVE ON THE BEACH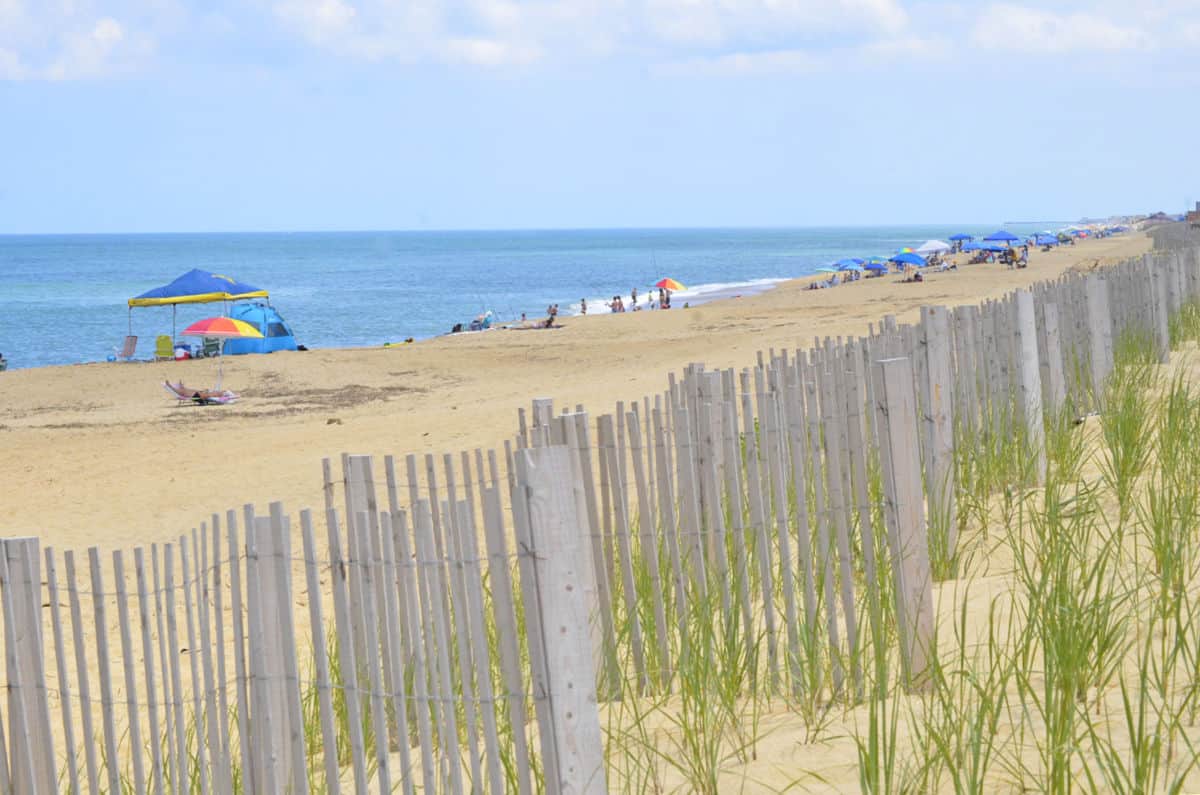 Outer Banks beach time is the one reason most of us couldn't bear to leave!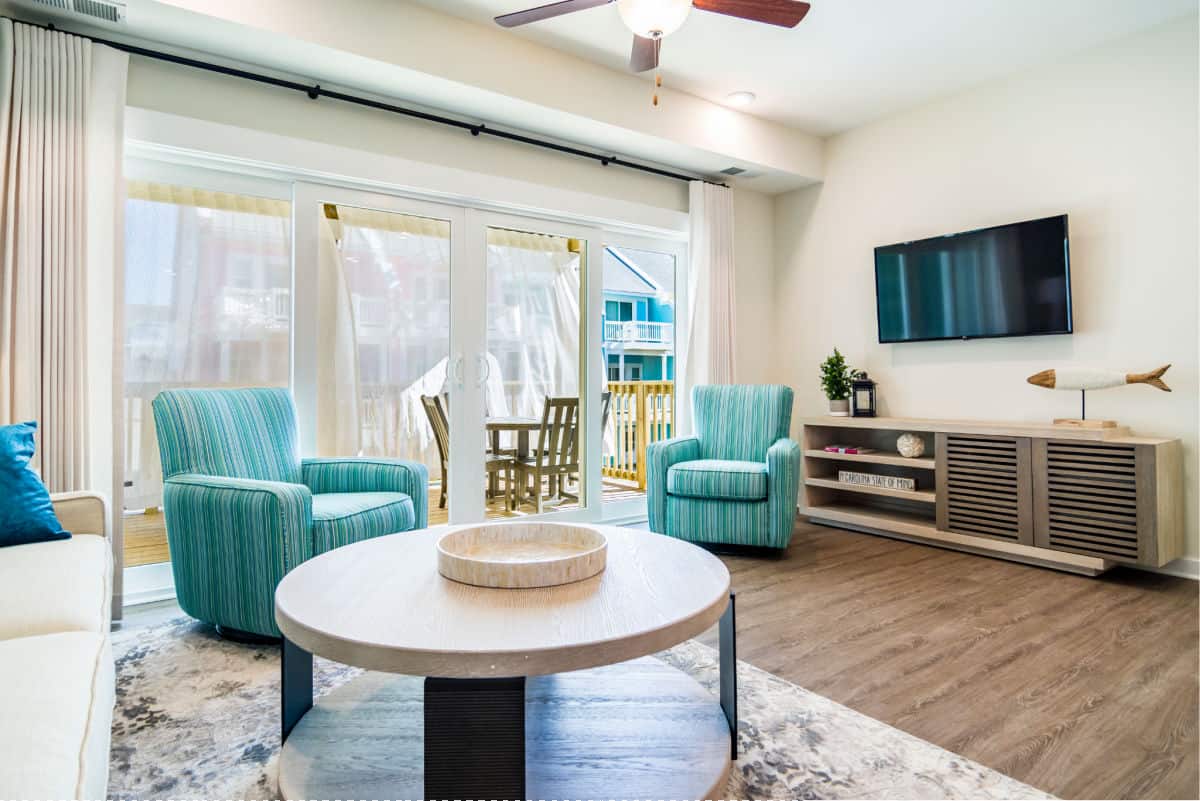 Bermuda Bay is a great option for living maintenance free and just a bike ride away from the beach
MYTH BUSTED!
Having a beach lifestyle doesn't mean you have to live oceanfront to enjoy daily beach combing or watch a brilliant ocean sunrise. Most residents on the Outer Banks do not live oceanfront, in fact they choose not to. They prefer to be a part of a thriving community, and living on the less touristy side of this sandbar, all the while partaking in all that living near the beach provides, like surf fishing, shelling, crabbing, kite boarding, paddling, beach 4×4, etc.
Explore all SAGA Outer Banks Communities here.
If you're interested in purchasing or building a beach house, then the experienced SAGA Team can help you step into that desired Outer Banks beach lifestyle. Just give us a call at 252-301-3090.