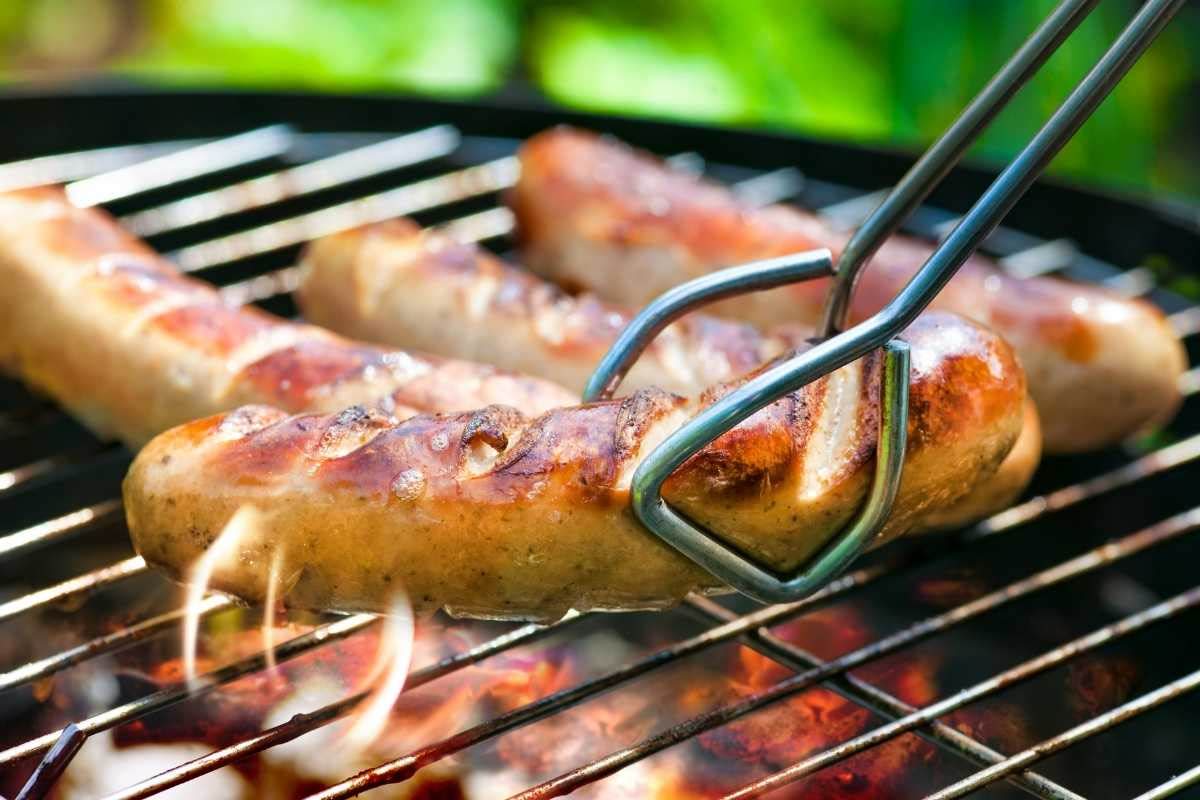 Italian sausage, bell peppers, and onions are made easy on the grill. This classic combination of fennel-scented Italian sausage links on a bed of sweet and tangy peppers and onions is divine! You can also serve the sausage in buns and finely chop the veggies once grilled as a "relish" with a squeeze of spicy brown mustard.
Calvino's Outer Banks Sausage Company inspired this month's featured recipe. Michael Calvino has had a regular following for his fresh, small batch sausage made in house and hand braided. He recently opened a working sausage-making kitchen on the Currituck mainland, just over the bridge in Harbinger.
IT'S ALL BUONO!
This sausage maker was so popular on the Outer Banks that he outgrew his home kitchen and is now renting a storefront in Harbinger to create his fantastic sausage. Calvino's Outer Banks Sausage menu varies weekly, you can order ahead and pick up on select days (252) 256-3664:
Bratwurst, Cajun, Chorizo, Hot Italian, Kielbasa, Sweet Italian, Caribbean Jerk, and Breakfast sausage.
Some of the spices and seasonings are marjoram, fennel, parsley, black pepper, ginger, garlic, allspice, nutmeg, ground caraway, red pepper, rubbed sage, Mexican oregano, Hungarian paprika, African cayenne.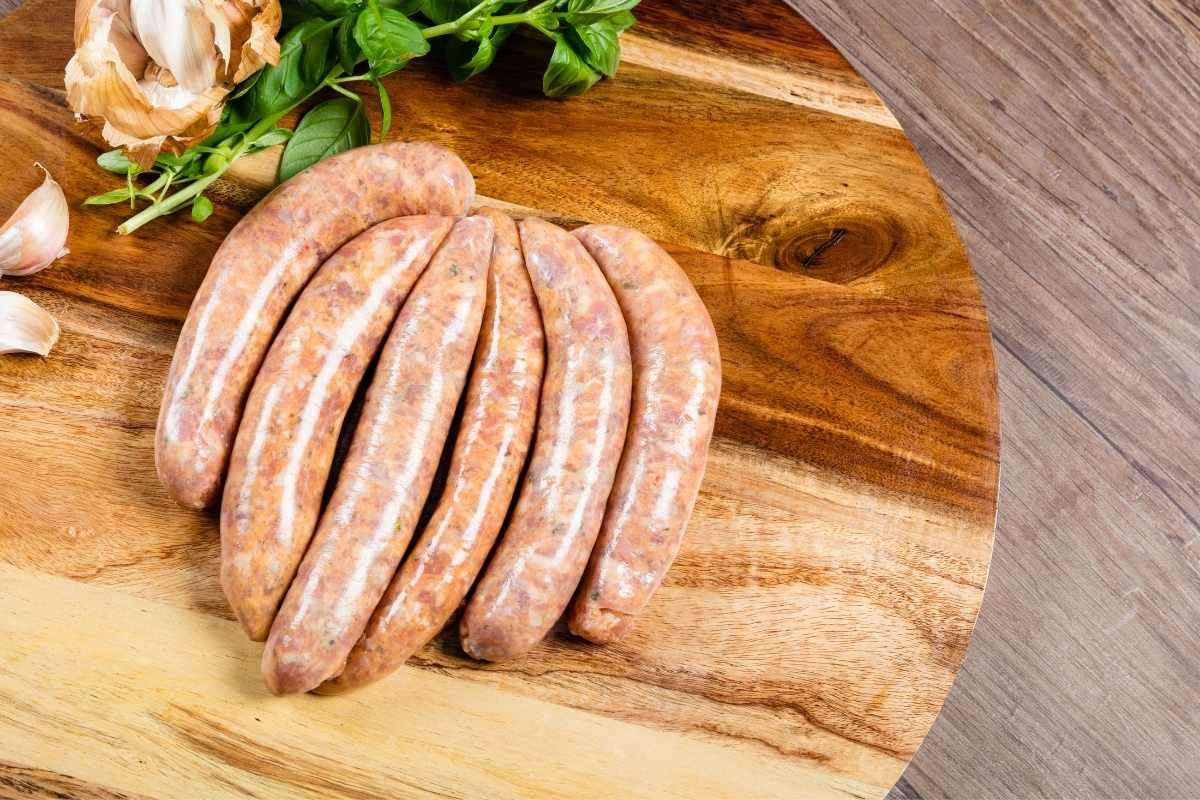 WHAT YOU'LL NEED
Choose a variety of sausage links made fresh from Calvino's to grill (Sweet and Hot Italian).
Get a selection of large sweet onions and peppers (you can use red onions, you can use cubanos and poblanos as well as standard bell peppers).
"Brat buns" for the sausage rolls
Grainy brown mustard.
Olive oil.
WHAT TO DO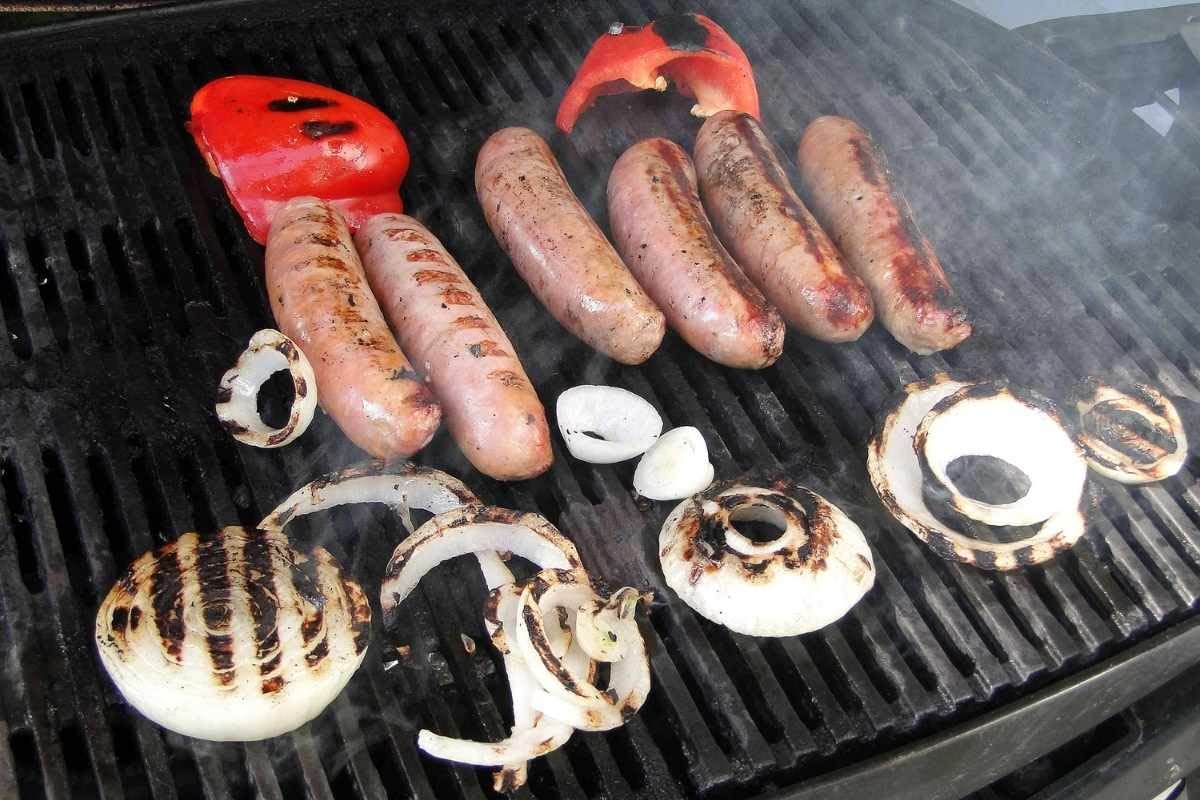 Instructions
Step 1
Slice the peppers into strips. Cut the onions into pearls (or slice the onion into between 1/2 to 3/4 inch rings – keep together and coat with olive oil and set aside). Take sausage out of fridge and let come to room temperature.
Step 2
Preheat an outdoor grill for medium-high heat and lightly oil the grate.
Step 3
Combine peppers and onion pearls in a large bowl. Add olive oil and stir to coat. Using a toothpick, poke 4 holes into each sausage to prevent them from exploding on the grill/or carefully score. This is a highly debatable method according to some grilling experts and sausage kings, if you score the sausage the juices run out and you get flare ups. But some of us like the char on our sausage, so we break the "7 Commandments for Grilling a Perfect Sausage." If you decide to score just be sure not to grill under an overhang, balcony or porch, just in case…
"Soot is not a seasoning," Alton Brown. Control your fat loss and don't let the flames jump up and turn your sausage into meat-coal.
Step 4
Place vegetables in a grill basket (if you have one) or directly on the grill and cook over medium heat for 2 minutes. Add sausage directly to the grate and grill for 4 minutes on medium heat. Flip sausage over once, stir vegetables, and grill for 4 minutes more. Toss brat buns open face onto grill to toast at the last minute.
Delizioso! Buon Appetito
TRIVIA
The earliest known reference* to sausage dates to Greece in the eighth or ninth century B.C.E. It appears in Homer's Odyssey (XX : 24-27), where Odysseus, lying in his bed, is seen.
Rolling from side to side as a cook turns a sausage, big with blood and fat, at a scorching blaze, without a pause, to broil it quick.
They are also found in Apicius's De re coquinaria (Rome, first century C.E.), a cookbook that was clearly intended for diners with discriminating palates. While sausages may have begun in frugality, they had already evolved into delicacies worthy of a gourmet's attentions.
Sausages were nicknamed bangers during the Second World War because when they were fried they tended to explode with a bang! They are still called bangers in Australia.
Henry V stated: 'War without fire is as worthless as sausages without mustard'.
*From Sausage House – History of Sausages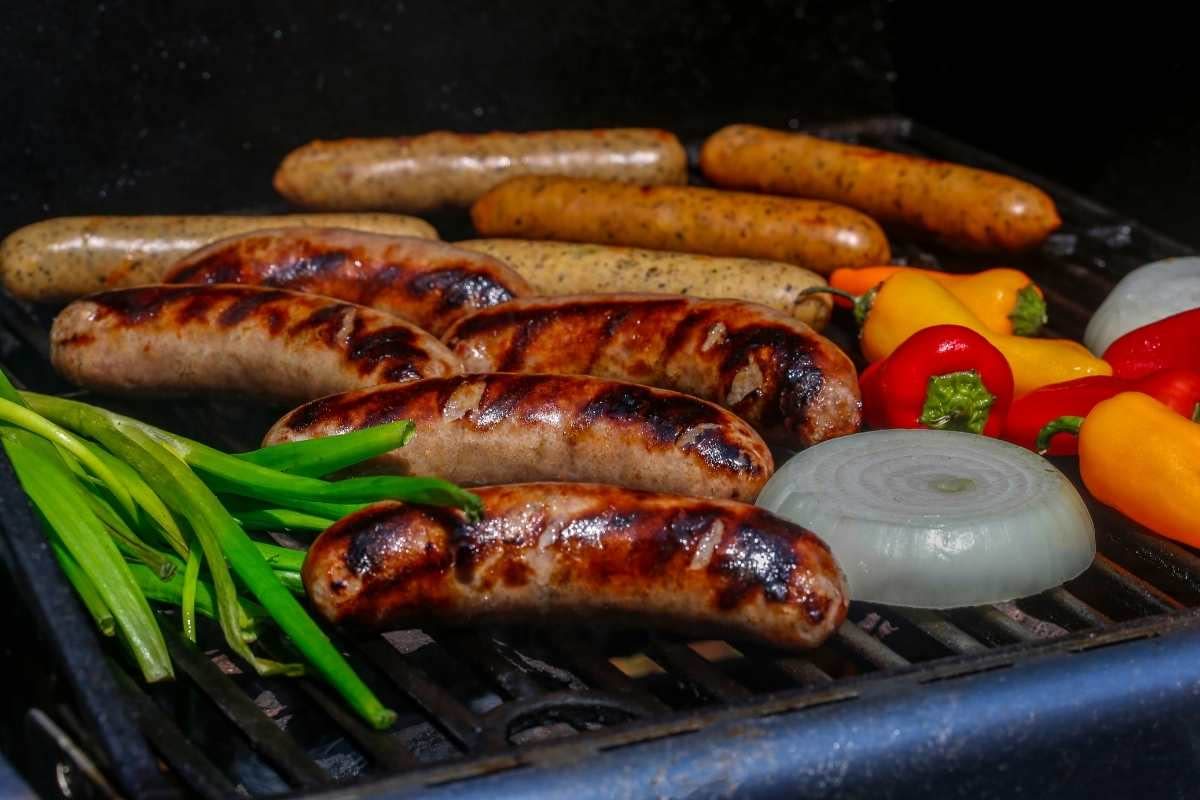 CONTACT US
If you would like to own a home on the Outer Banks, reach out to us any time at 252.301.3090. Put your trust in SAGA Realty and Construction for your Outer Banks home buying, selling and building needs. We are well-established, with more than 15 years unparalleled experience in year-round residences, second homes, and investment properties. Search all OBX MLS on the button below or visit our model homes.