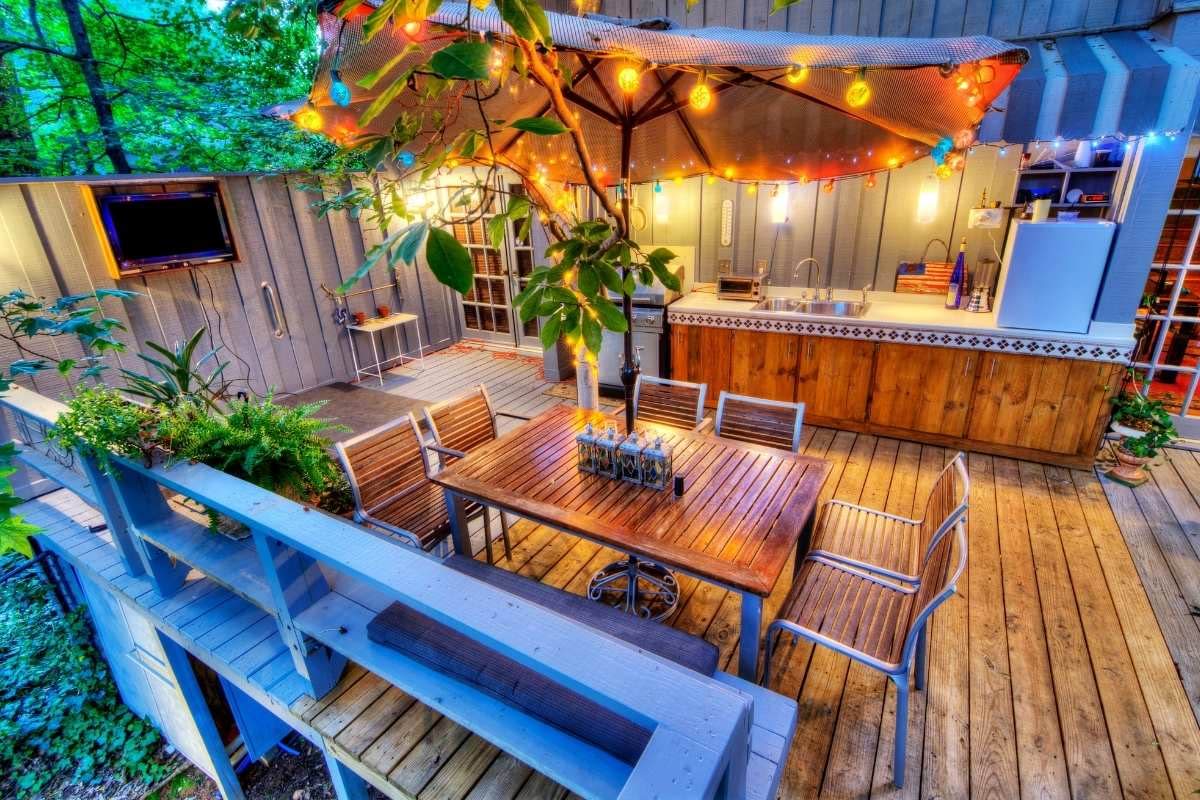 When it comes to backyards, Outer Banks backyards are popular gathering places. We love to entertain in the fresh coastal salt air. With spring just around the corner we're already thinking about backyard barbecues and lawn games here at the beach.
Here are some useful ideas to spruce up your patio, deck or yard for the spring.
UPDATE SEATING
You can add a touch of paint to the old Adirondack chairs, or sand and refinish your Nags Head bench on your deck. Consider recovering your outdoor cushions on the wicker settees or adding colorful new throw pillows to the swing or rockers. Spring is a great time to make your special oasis shine.
ADD MORE GREENERY
An easy way to freshen up the outdoor space is to add some foliage in planters to give it a more tropical feel. There are many plants that thrive in our Outer Banks coastal humidity, and you can choose them whether they love full sun or partial shade depending on the coverage of your patio, deck or yard. If you have some old planters, consider slapping on another coat of paint to bring them a new life. Larger planters vs smaller gives a more elegant look. You can also plant some annuals for a pop of colors in garden borders or hanging plants.
STRING LIGHTS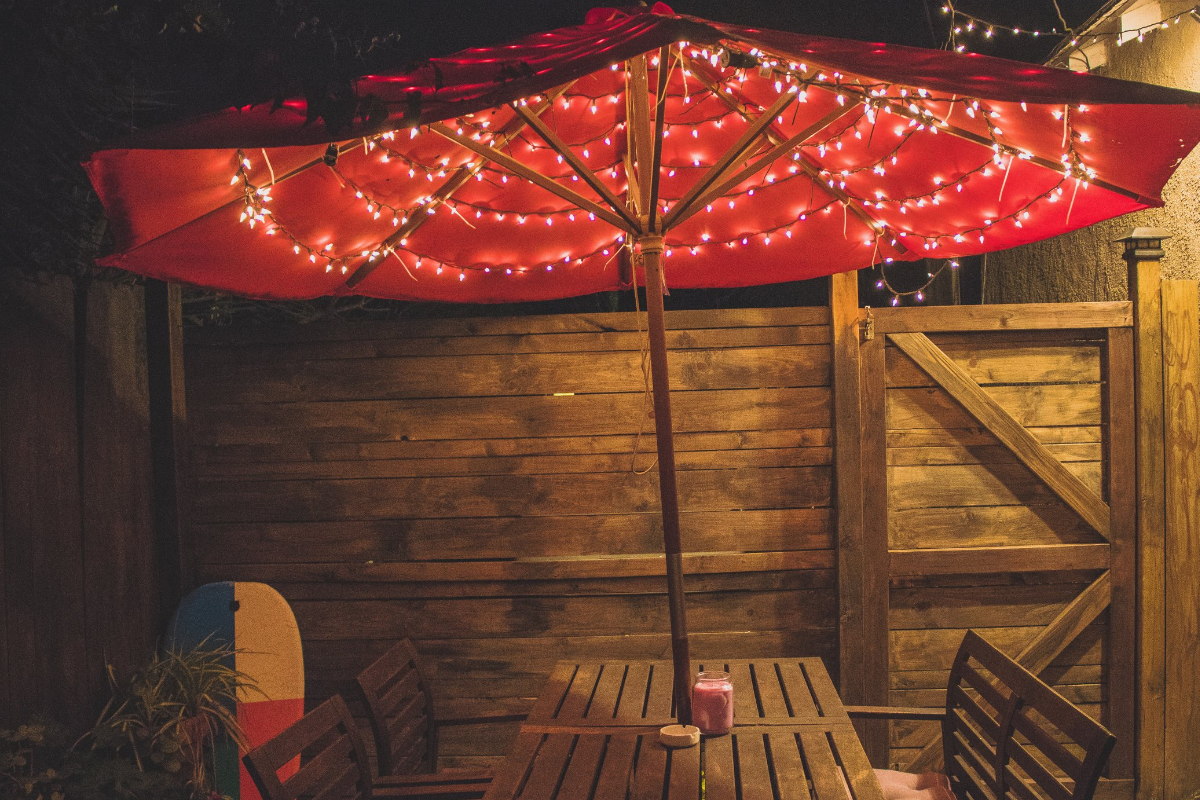 "Fairy lights" or string-along lights are fun and easy ways to add some fun ambiance to your backyard or patio
Your designated outdoor entertaining space can be expanded if you continue your string along "bistro" lights. This can bring to life a lesser used art that may feel a little bare. Now that they are LED and very safe for all uses, you can string them along fences, between piling posts and even through shrubbery. Don't forget the steps and stairs, if you don't have a place to position string-alongs nearby, consider using some tiki torches. See "10 Outdoor Lighting Ideas to Set the Summer Mood."
You may enjoy this article from Family Handyman "50 Brilliant Ways to Spruce up your Backyard this Summer" with ideas from firepits to pergolas.
UMBRELLAS
Let's face it, your large umbrellas start out beautifully, but then they fade, and the wind wreaks havoc. Sometimes you just need to bite the bullet and buy a new umbrella to brighten up a space. It will make it all that much cheerier to sit under with a cold beverage at the end of the day.
HAMMOCKS
You've seen multiple billboards on Hwy 158, but there's a reason Nags Head Hammocks are popular, they are ideal for backyards, patios, decks and even docks. Many of the locals on the OBX have them strung under their homes between pilings as this is often a great cookout area adjacent to the pool or fenced backyard. But they can be stand-alone hammocks, hammock chairs or swings. These also make great gifts for new homeowners relocating to the Outer Banks.
PERGOLA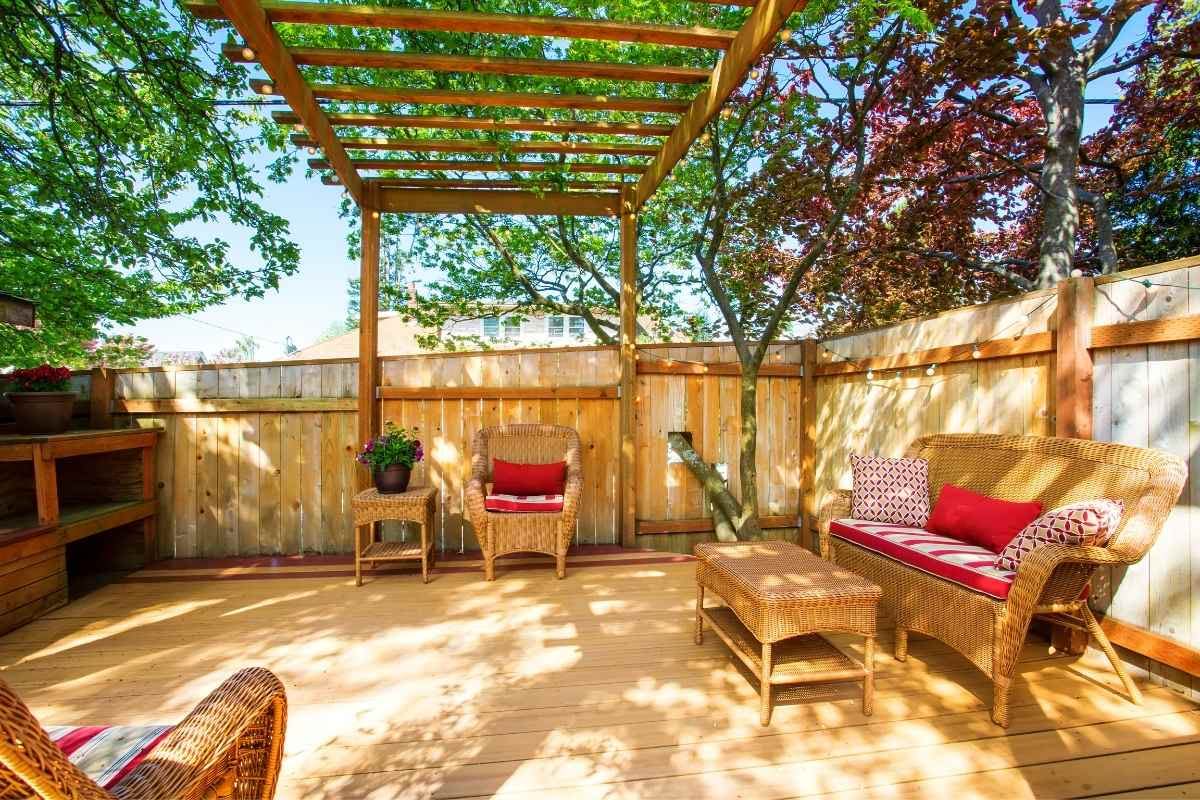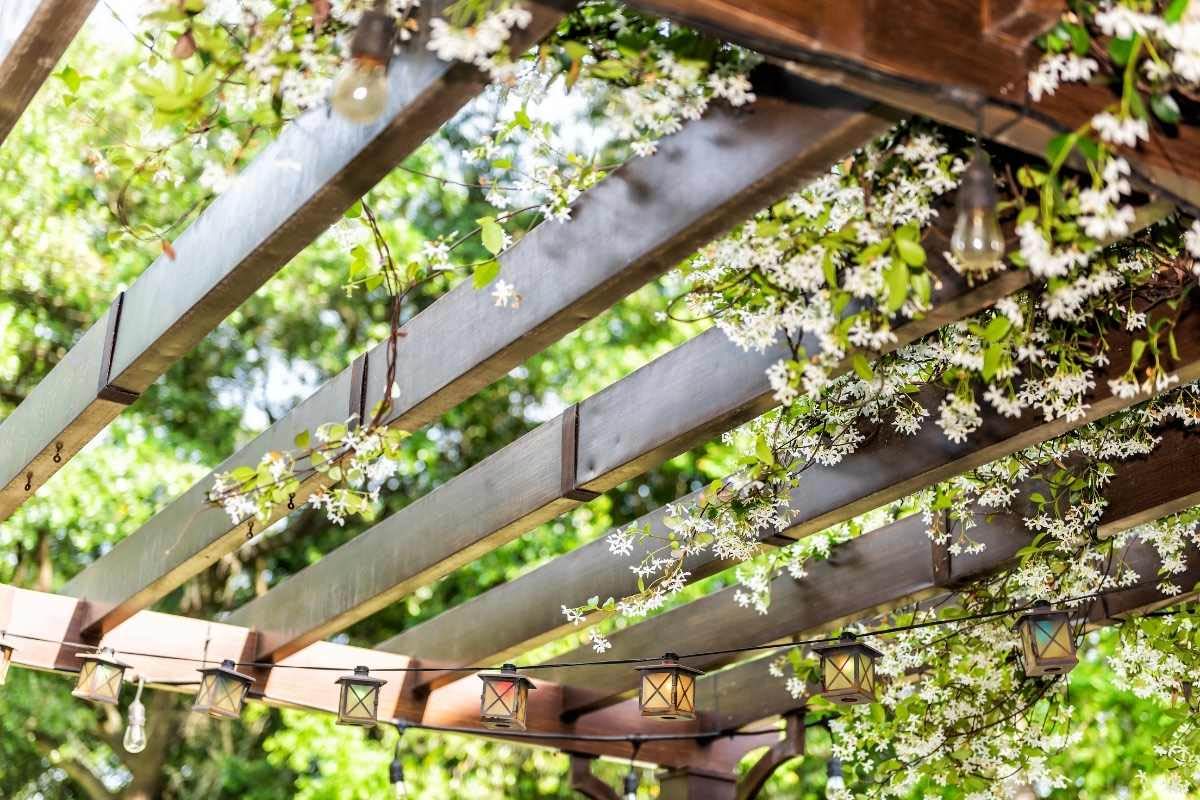 Build or buy a simple pergola to define your entertaining space. While pergolas don't provide a ton of shade, they add another upscale element to your design and make for a beautiful outdoor feature.  You can train plants to climb the pergola by placing the pots at the bottom of each post, like jasmine, clematis or roses. Be warned, although wisteria is lovely, it's very aggressive, it will become bullish and pull your pergola off kilter and dominate. You'd have to prune it constantly. See "21 Best Pergola Plants | Climbing Plants for Pergolas & Arbors." Also, keep in mind that these flowering plants will attract bees. 
You can add a pergola over your hot tub, or your grilling and chilling area. We recommend Pinterest and Houzz as great visual resources for ideas.
GREENLINE
To make your yard even greener — bring your garden questions, samples or photos to the back porch of the Thomas A. Baum Senior Center in Kill Devil Hills from 9 to 11:00 a.m. on Wednesdays. On rainy days, look for Master Gardener℠ volunteers of Dare County inside the Baum Center. 
You may also reach Greenline by simply emailing your gardening questions to greenlineobx@gmail.com or calling 252-473-4290.
HIRE A LANDSCAPER
Many out-of-town homeowners on the Outer Banks hire a landscaping company to freshen up their vacation home in the Spring. We highly recommend Alpha Advantage in Kitty Hawk. You can see their fabulous work at many of the SAGA built homes. Call Bob Walde at 252-599-0107, or email alphaadvantage@yahoo.com to see how they can help spruce up your yard this spring.
LIVE HERE
We love the seasons on the Outer Banks, and spring starts earlier for us than most of the rest of the country. We like to have our yards, patios and decks spruced up well before May.
If you would like to learn how to make the beautiful Outer Banks your home or second home, just give us a call at SAGA Realty & Construction at 252.301.3090 or click below. Feel free to search all Outer Banks homes and land for sale from the OBX MLS here and let us know if we can show any of the homes to you or build a new home on your site.