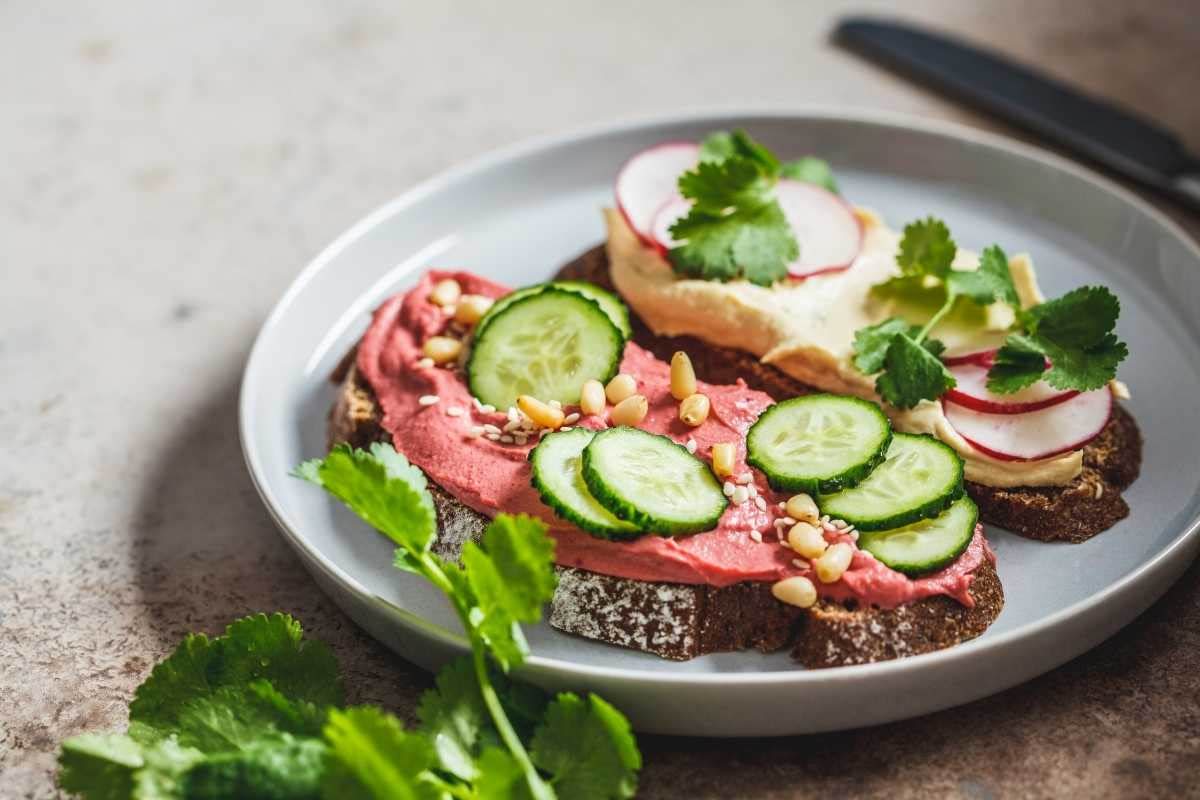 If you want something simple, healthy and highly customizable, opt for hummus toast
Hummus toast is a healthy breakfast option or make it for a late-night snack. You can add whatever savory toppings you would like and it's always going to be delicious. Hummus isn't just a dip, it can be used as a wonderful spread to showcase your favorite nuts, seeds and veggies. Just like avocado isn't only for guacamole, hummus can be enjoyed spread on toast.
WHAT IS A HUMMUS
Wiki says "Hummus is a Middle Eastern dip, spread, or savory dish made from cooked, mashed chickpeas blended with tahini, lemon juice, and garlic. The standard garnish in the Middle East includes olive oil, a few whole chickpeas, parsley, and paprika. In Middle Eastern cuisine, it is usually eaten as a dip, with pita bread."
The Arabic word for chickpea is hummus, actually "hummus bi tahina," but if you aren't a chickpea fan, there are a variety of alternatives like cauliflower, sweet potato, black bean, lentils, green peas, edamame, or lima bean hummus.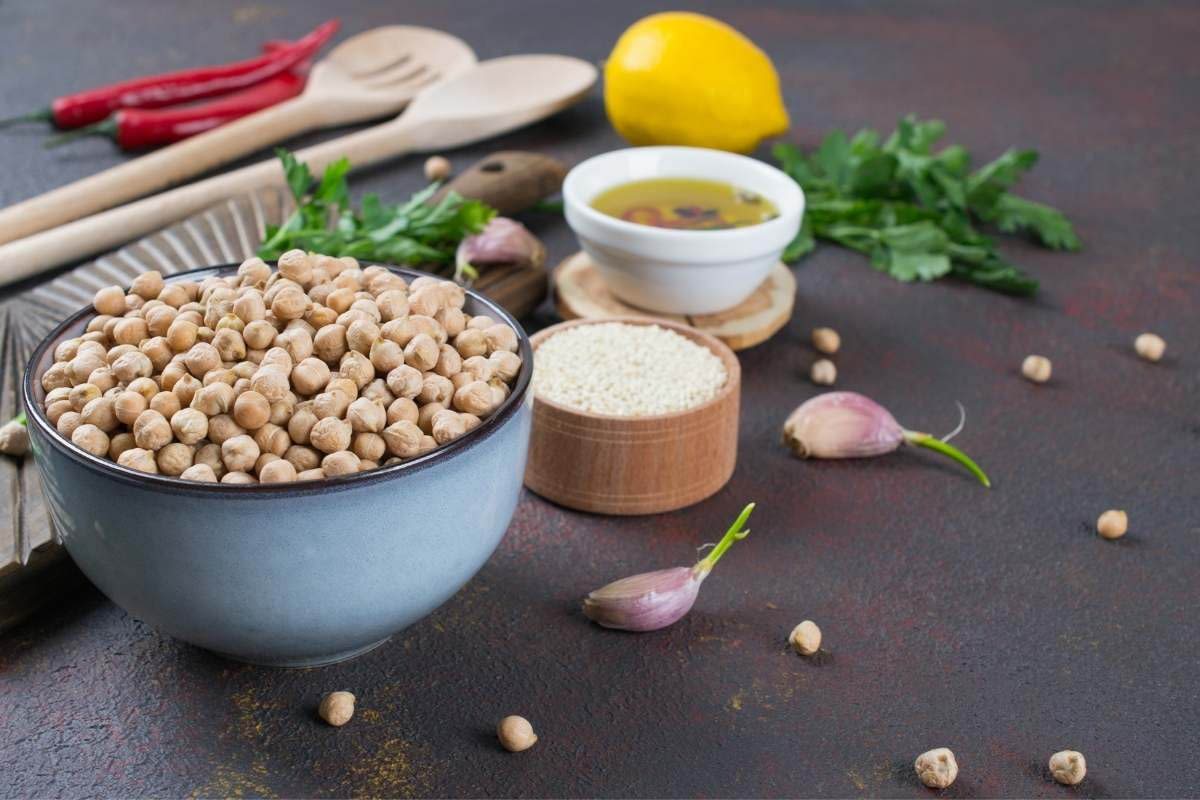 HEALTH BENEFITS
Hummus has a high calorie count, but since it's made from whole nutritious ingredients it provides your body with healthy benefits. You are feeding your body healthy fats and complex carbs with very little sugar. Chickpeas offer lots of fiber and protein. You are also enjoying something that has a low glycemic index, which helps you from having a drop in blood sugar in-between meals. It's high in fiber, and because it is plant based and dairy free, it's been touted to help fight inflammation.
Just keep an eye on the sodium level in different brands, if you make your own hummus choose chickpeas not in a can. Here is a super easy hummus recipe that is better than store bought: Easy Hummus.
WHAT YOU'LL NEED
Choose your bread:
Start with the best bread. A hearty seed or grainy bread is best.
Choose your hummus:
Select the regular flavored hummus if you plan on a variety of toppings, or whatever hummus is your favorite.
Choose your toppings:
Thinly sliced Avocado
Thinly sliced cucumber
Thinly sliced radishes
Thinly sliced apples
Thinly sliced or diced beets
Roasted chickpeas
Black or regular sesame Seeds
Alfalfa sprouts
Pumpkin Seeds, sunflower seeds
Banana slices
Finely chopped walnuts or pecans
Fried or poached egg
Lox
Tomato
Fresh Dill
Fresh Basil
Fresh Cilantro
Fresh Parsley
Diced Red Onion
Diced Jalapenos
Capers
Corn kernels
Sweet peas
Chickpeas
Crushed red pepper flakes
Chili powder
Ground cinnamon
Flaky sea salt
Fresh cracked black pepper
Feta cheese crumbles
Lime juice
Balsamic Vinegar
Honey
Maple syrup
WHAT TO DO
Instructions
Easy peasy. Simply spread your hummus on a slice of toasted bread. Sprinkle with your favorite toppings and enjoy.
TRIVIA
Are chickpeas and garbanzo beans the same?
YES. Find out why some people call them chickpeas and others call them garbanzo beans here.
CONTACT US
If you would like to own a home on the Outer Banks, reach out to us any time at 252.301.3090. Put your trust in SAGA Realty and Construction for your Outer Banks home buying, selling and building needs. We are well-established, with more than 15 years unparalleled experience in year-round residences, second homes, and investment properties. Search all OBX MLS on the button below or visit our model homes.