SAGA Realty & Construction's dedication to customer service recognized by awarding of Houzz Best of Service Award
2022 people's choice award highlights top home professionals among the Houzz community, based on quality service and most popular designs
Kill Devil Hills, USA, January 26, 2022 – SAGA Realty & Construction of Kill Devil Hills has won a "Best of Houzz" award for "Best of Service" on Houzz®, the leading platform for home remodeling and design. SAGA is an award-winning builder and innovative real estate firm on the Outer Banks was chosen by the millions of homeowners that comprise the Houzz community from among more than 2.7 million active home building, remodeling and design industry professionals.
"Best of Houzz 2022" badges appear on winners' profiles as a sign of their commitment to excellence. These badges help the more than 65 million homeowners and home design enthusiasts on Houzz to identify popular and top-rated home professionals for their projects.
"SAGA Realty & Construction is pleased to accept the Best of Service Award. This is a small recognition of the exceptional service we provide our clients. As people spend more time at home, the realization that they could live and work from anywhere begins to form. Experience our award-winning customer service for yourself, contact us to learn about building your dream home on the Outer Banks today!"-SAGA Team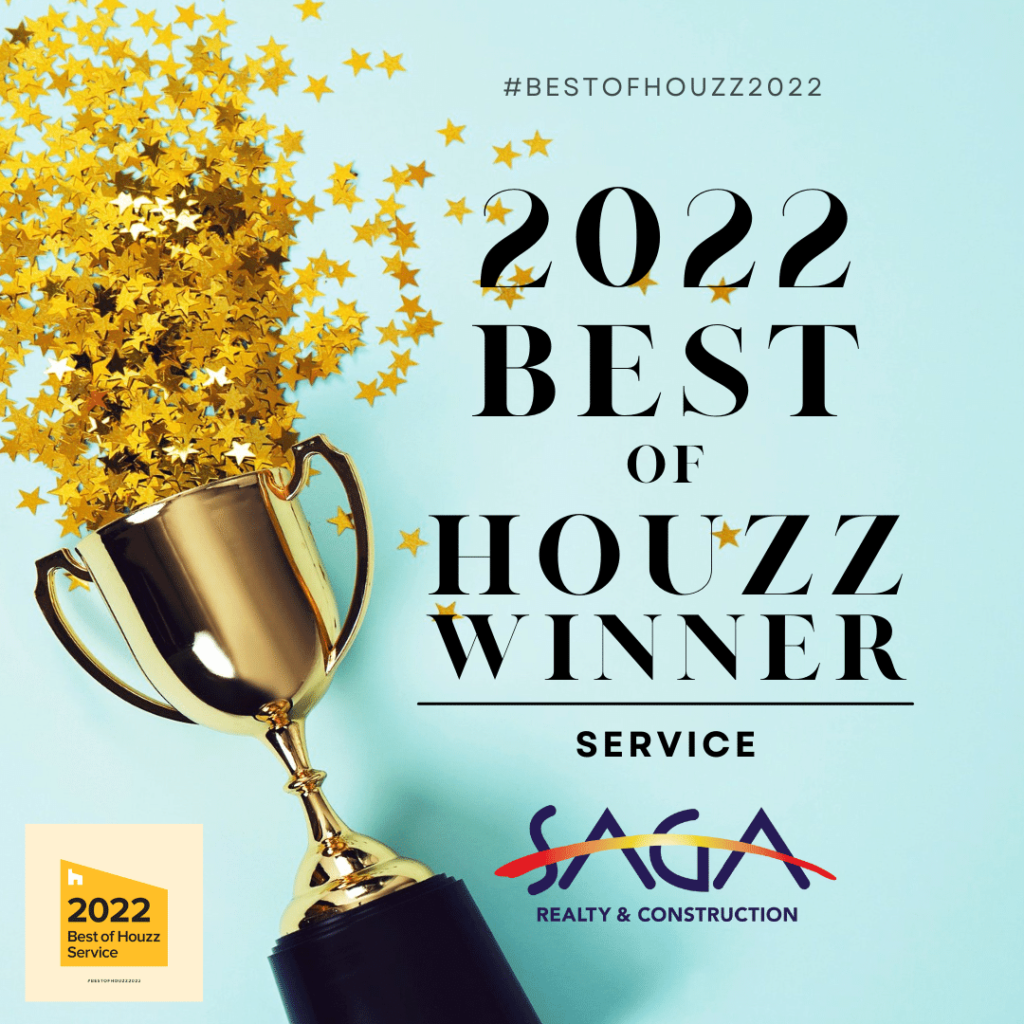 "We launched the Best of Houzz awards program over a decade ago to highlight the work of the most talented and customer-focused professionals in our industry," said Liza Hausman, vice president of Industry Marketing at Houzz. "When homeowners come to Houzz to find professionals to complete their projects, the Best of Houzz badges offer a marker of credibility, supporting their decision to move forward. We are extremely proud of this year's winners, many of whom have won multiple times, and we're pleased to give them this recognition and a platform on which to showcase their expertise."
You can see more of SAGA Realty & Construction's work on Houzz here or visit their website to learn more about their signature communities, build on your site and investment properties, website here.
About SAGA Realty & Construction
SAGA Realty & Construction, founded in 2006 is headquartered in Kill Devil Hills, N.C., and is an award-winning builder and innovative real estate firm on the Outer Banks. The company is an industry-leader in beach construction, land development and investment properties. SAGA is committed to building homes and communities which create wealth, relationships and a legacy, which is incorporated in their motto "Build Your Story."