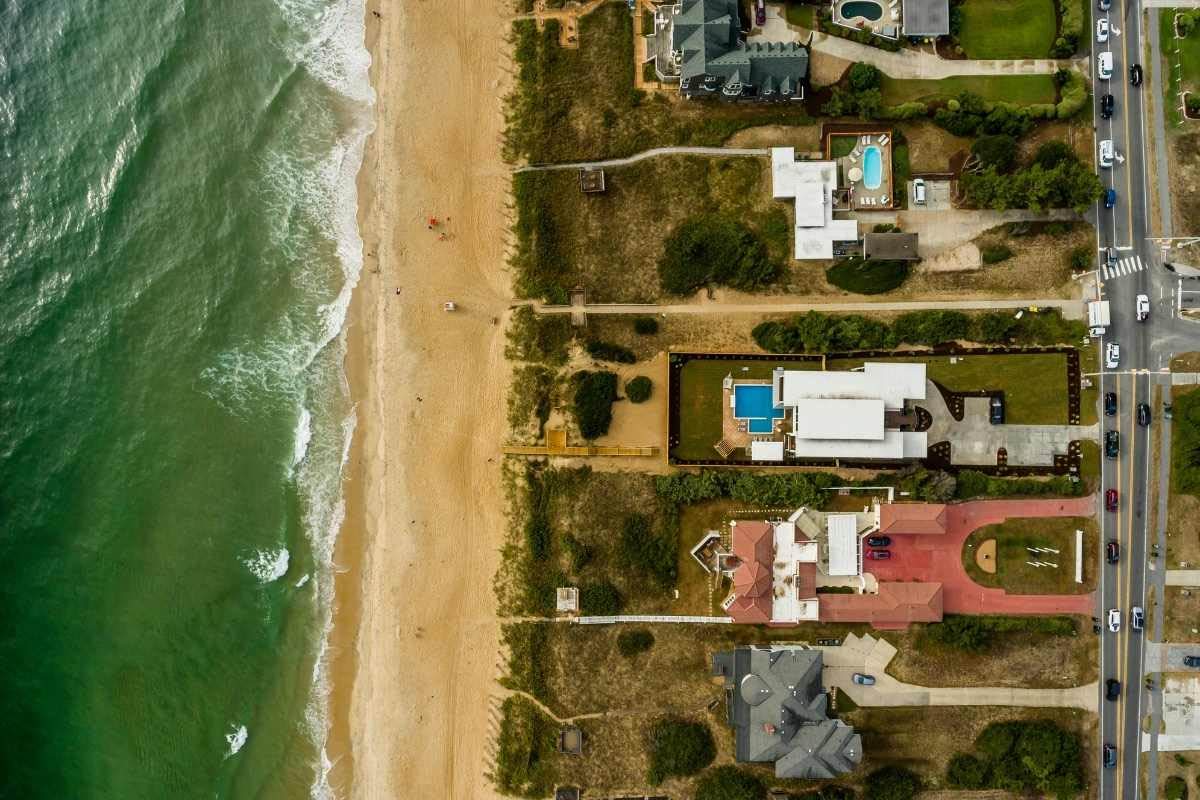 2021 saw the highest number of sales in MLS History on the Outer Banks!  (Photo credit: by Milepost Living)
The Outer Banks has proven to be a winner for buyers and sellers of real estate in 2021. With record-breaking sales, this sandbar is more than just a popular vacation destination; it's also home to countless professionals, young families and retirees. Unimaginable possibilities opened when working remotely became the norm in 2020. People began asking themselves, "If I could live anywhere, why not the beach?"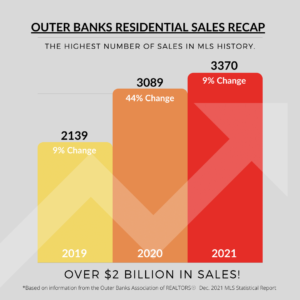 Outer Banks Real Estate Sales Break ALL Records* with the HIGHEST number of sales transactions in MLS History and Over 2 billion in sales volume. Inventory has also broken records with being at an all time LOW in MLS history.
Total Sales UP 17% (+42% Residential, +88% Lots/Land, and +58% Commercial.)
Total Volume Sold UP 45% (+42% Residential, +88% Lots / Land, and +97% Commercial.)
Inventory DOWN 34% (-44% Residential, -24% Lots / Land, -18% Commercial.)
Under Contract Listings Down 13% (compared to December 2020, however the second highest December listing count since 2005.)
View the complete Outer Banks Association of REALTORS® 2021 End of Year Report.
SAGA SALES CONTINUE TO SOAR!
Debbie Gabbert, SAGA Director of Sales shared: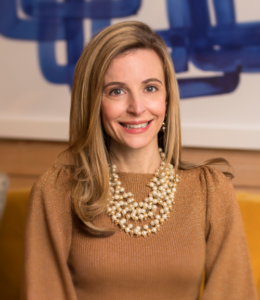 "It's an exciting time to be in real estate on the Outer Banks. Our exceptional sales team closed over $180,000,000 with 232 transactions in 2021! Our firm ranks in the TOP 3 of Outer Banks Firms based on Revenue per Agent and #7 in overall ranking. We experienced 136% growth in sales from 2020. We're extremely proud of the hard work, dedication, and accomplishments of our entire team in 2021.
Now officially into 2022, with inventory at all-time lows, we're anticipating the demand for new home construction to continue. Many clients are opting for our "build on your site" program which enables SAGA to build any of our award-winning house plans on your site. With the decreasing number of homes on the market this program helps clients build their forever home, vacation home or investment property without comprising the details that are important to them. If you don't own land yet, our team is ready to help you locate the perfect property to build on!
SAGA Construction isn't just building single-family homes. Look for some exciting announcements in the coming months regarding multi-family condos and long-term rental apartments.
We are confident that 2022 will continue to be a great time to build, buy, sell and invest in the Outer Banks! Our team is ready to help you with ALL your real estate needs!
VACATION RENTALS EXCEEDING GRI TARGETS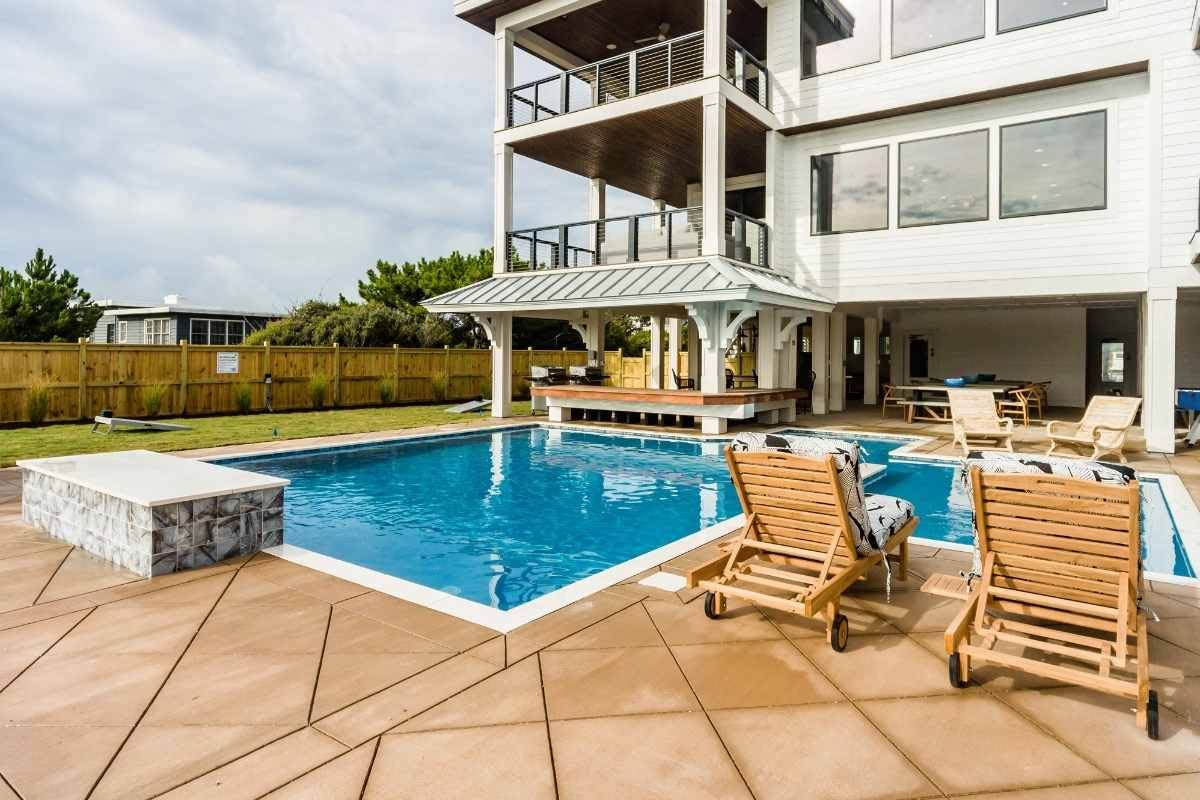 Vacation rental reservations already exceed expectations for 2022, like the Aquadisiac built by SAGA (Photo credit: by Milepost Living)
Lauren Garrett, SAGA Asset Management shared: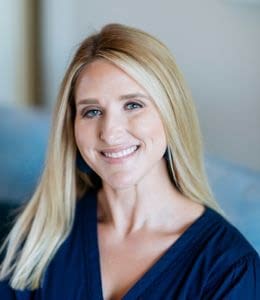 "Following a uniquely challenging 2021, the New Year is looking to be a potential record breaker for Outer Banks vacation rentals! During the course of the pandemic, drive-to destinations have remained an exceedingly popular vacation option for families. Driven by the appeal of its natural beauty and expansive beaches it is no surprise that the Outer Banks has risen to the top of nearly every must visit list. The heightened demand for beach vacations also has savvy investors clamoring for their own piece of paradise.
Across the board on top-tier beaches houses have seen weekly rate increases of up to 20% on prime weeks as well as an extended shoulder season well into October. Higher rates translate into guests booking sooner than ever. The resulting scarcity presents opportunity and real competitive emergence. The 2022 season means exceptional leadership in vacation rental management will be focused on building experience while sustaining home quality to capture the loyalty of their guests."
Some prime examples from SAGA's vacation home portfolio:
Aquadisiac, managed by Carolina Designs, 2021 Total Booking Revenue of $423,030. As of the date of this article, 2022 reservations already exceed $452,000! That is 97% of the 2022 GRI Target, and it's only January.
Oceans 24, managed by KEES, 2021 Total Booking Revenue of $704,007. As of the date of this article, 2022 reservations already exceed $554,000! That is 75% of the 2022 GRI Target, and it's only January.
CONTACT US
If you're thinking about a second home, investment property or possibly relocating to the beautiful Outer Banks, give the SAGA Realty & Construction team a call to see how we can help make your dream a reality! Find out why everyone wants to own a piece of the Outer Banks 252-301-3090.
*Based on information from the Outer Banks Association of Realtors and SAGA sales data. Firm ranking by agent revenue in comparison to top 7 firms.