For 2019, start a new Thanksgiving family tradition and let one of the OBX restaurants and local chefs do the cooking for a change and serve you. Sit back, relax and enjoy quality time with the ones you love this holiday season. Here is a compiled list of Outer Banks restaurants open and serving Thanksgiving Day Feasts.

The Lifesaving Station located at the Sanderling Resort in Duck, is a favorite for locals and visitors combined. Their Thanksgiving Day menu includes your choice of a Starter and Salad, an Entree, and  dessert. The Thanksgiving Day Menu is served from 12:00pm to 8:00pm. $60.00 for adults, $30.00 for children 4-12. View the menu here.
RED SKY CAFE
Red Sky Cafe will be serving their annual Thanksgiving Buffet. The delicious buffet will include a selection of soups and salads including She Crab Bisque, Caesar Salad and Bacon & Red Bliss Potato Soup. The main dish options include Roasted Tom Turkey, Prime Rib, Shrimp and Grits, Topped Oysters- Classic Rockefeller & Remick, Woodfired and Southern Fried Oysters, Ham and Mattamuskeet Crab Cakes served on Redneck Risotto with Sriracha Aioli. The sides range from Green Beans and Oyster & Sage Dressing to Collard Greens and Candied Sweet Potatoes. Last but not least, Red Sky Cafe will also include their Homemade Desserts for their Thanksgiving Day Buffet. Adult cost is $29.95 and children 12 & under is $14.95. Coffee and tea is included in the Thanksgiving Day Buffet. Specialty Cocktails will also be available for purchase. Lunch is served from 10:30 AM to 4:00 PM and reservations are recommended by calling (252) 261-8646. http://www.redskycafe.com/wp/2019/10/20/thanksgiving-buffet-2019/
Argyle's will be featuring their Thanksgiving Day Buffet which will include, Pumpkin Soup, Shrimp and Lobster Bisque, Fried Oysters, Crab Dip, Argyle Salad, Pumpkin Biscuits, Sausage & Cheese Balls, Slow Roasted Fresh Turkey, Grass Fed Prime Rib Au Jus, Shrimp Daniel,Sour cream and Chive Mashed Potatoes, Corn, Bourbon Glazed Carrots, Green Beans, Candied Sweet Potatoes, New England Fresh Herb Stuffing, Traditional Gravy, Buttertop Rolls, Cranberry sauce, Cranberry Orange Relish, Corn Bread and a large assortment of Pies for dessert. Argyle's will also have $8.00 Thanksgiving Martini Specials from Candy Corn Martini, Pumpkin Spice Martini, Salted Caramel Martini, Candy Cane Martini to even a Spiced Cider Martini. Adults are $31.95 and Children under 10 are $14.95.
https://argylesrestaurant.com/menu/#1514372723674-85af0ae0-d896
Jolly Roger will be serving their All-You-Can-Eat Thanksgiving Feast Dinner starting at 1:00pm. Their Thanksgiving Feast menu includes She Crab Soup and a Surprise Soup, Traditional Roasted Turkey, Honey Glazed Ham, Mashed Potatoes, Giblet Gravy, Traditional Dressing, Cranberry Sauce, Fresh Homemade Rolls, Marshmallow Candied Yams, Collard Greens, Shoe-Peg Corn, Green Beans and Baby Carrots. For dessert there will be Seasonal Pies as well as Apple Dumplings.
https://jollyrogerobx.com/events/event/thanksgiving-feast/
Mako's Beach Grille & Bar will hold a Thanksgiving Buffet Feast with a Traditional Plated Meal. Full menu will also be available. Served from 11:00am till 7:00pm. Call 252-480-1919 for a reservation for your Thanksgiving Buffet Feast! Online reservations.
https://makosobx.com/thanksgiving/
Join the Captain for a Traditional Thanksgiving Buffet. The buffet includes a large selection of Crab Legs, Steamed Shrimp, Turkey, Hushpuppies, Corn Bread, Mahi-Mahi, Fried Oysters, Fried Scallops, Sweet Potato Casserole, Stuffing, Collards and much more. Thanksgiving Buffet starts at 11:30AM and price is $37.99. Limited reservations for parties of 10 or more can be made in advance. Full Thanksgiving Buffet Menu available at: https://www.captaingeorges.com/menus/thanksgiving-buffet
Make your reservations today at Dirty Dick's and let them prepare a One-Of-A-Kind feast this holiday! Dirty Dick's Thanksgiving Day Buffet will include the best of everything and lots of it! From a Chef Attended Carving Station, multiple Appetizers, Sides, Soups and Salads, Entrees to delicious Desserts.. Call 252-449-2722 for your Thanksgiving reservation. View more information.
Join Mulligan's for a Thanksgiving Dinner Buffet. Mulligan's Thanksgiving Dinner Buffet will be available from 11am until 6pm. The Menu will have Carved Turkey, Honey Baked Ham, Fried Local Flounder, Shrimp and Grits, Sweet Potato Casserole, Ginger-Chili Roasted Acorn Squash, Pumpkin Pie and much more. The buffet is $32.00 for Adults, $26.00 for Seniors, and $16.00 for Kids 10 and under.
https://mulligansobx.com/thanksgiving-buffet-menu/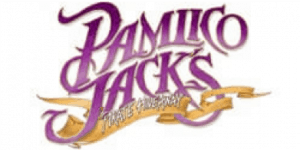 PAMLICO JACK'S
Join  Pamlico Jack's for their very last Thanksgiving. Pamlico Jack's Thanksgiving Buffet and Oyster Festival will begin at 10:30am until 7:30pm. Oysters on the Half Shell, Oysters Rockefeller, Oysters Mignonette, Smoked Rockfish, Oven Roasted Turkey & Stuffing, Slow Baked Ham, Shrimp & Scallop Creole, Deviled Eggs, French Toast Casserole, Sweet Potato Biscuits and much more. Six exclusive wine bottle choices holiday priced at $18 will also be available on Thanksgiving Day. Pamlico Jack's are now accepting reservations for Thanksgiving Dinner.  Call 252-441-4116 or Online Reservations. Adults $35.00, Seniors $25.00, Children 5-11 $14.00, and Ages 4 & under eat free. Regular menu served all day.
https://pamlicojacks.com/thanksgiving/
Celebrate Thanksgiving this year with the Owens' Family for their 34th Annual 2019 Thanksgiving Buffet that will begin at 12pm until 8:00pm on Thanksgiving Day. The southern coastal Thanksgiving Feast will have plenty to choose from under the Grand Buffet Selections, Time Honored Accompaniments, Classic Soups, Outrageous Desserts, and Special Menu Selections.  Adults $38.95, Children ages 6-12 $19.95, and Under 5 no charge. Now taking reservations 252-441-7309. More information can be found here.
Basnight's Lone Cedar Cafe is now taking reservations for their 12th Annual Thanksgiving Buffet. Basnight's is also scheduling meal package pick-ups. Open Thanksgiving Day from 10:30am until 7pm. The Thanksgiving Feast will include a Buffet Menu that will feature Fresh Local Food. The menu ranges from Shrimp & Grits, Fried Jumbo Green Tail Shrimp, Atlantic Sea Scallops, Hyde County Fried Oysters, Pan Blackened Local Catch Baked Local Catch, Jumbo Lump Crab Dip, Pulled Country Ham Hock Chef Carved Slow Roasted Prime Rib of Beef Au Jus, Oven Roasted Turkey and much more. Relax and enjoy Thanksgiving with your family and let Basnight's Lone Cedar Cafe do the work for you! Call 252-441-5405 for Reservations.The cost is $36.95 for adults, $18.95 for kids under 12 and free for kids under 5.  View the menu here.