This year's Outer Banks Parade of Homes promises to be bigger and better than ever (and FREE!)
Each fall the Outer Banks Home Builders Association (OBHBA) hosts a fantastic Parade of Homes, and this year's 28th POH will be no exception featuring 20 quality built or renovated custom homes. But unlike previous years, this year there is a fantastic twist, virtual tours of all 20 homes with no price of admission, this means from the comfort of your home you can visit all 20 and cast your vote for your favorites.
The 2020 Outer Banks Parade of Homes experience on Columbus Day weekend will be 100% virtual. This means that during these four days you will have exclusive access to some of the most innovative, exciting homes on the Outer Banks. Each of the twenty homes will have an online interactive floorplan with panoramic 3D views of the property inside and out. This unique format allows you to plan your own personal parade of homes.
Professional virtual tours will showcase every detail of these newly built home's interior and exterior spaces providing endless inspiration for your Outer Banks dream home. As a tour visitor, you will have access to the masterful builders information and are encouraged to reach out and discuss your  home-building plans and dreams.
UNIQUELY OUTER BANKS
See homes built specifically for the unique environment and beautiful landscape of the Outer Banks. From semi-soundfront coastal cottages, and beachfront vacation rentals to quaint weekend homes, the theme seems to be all about efficient living in one of the nation's top beach destinations. We are unable to divulge which homes will be featured, so you'll have to wait until October 8th to find out!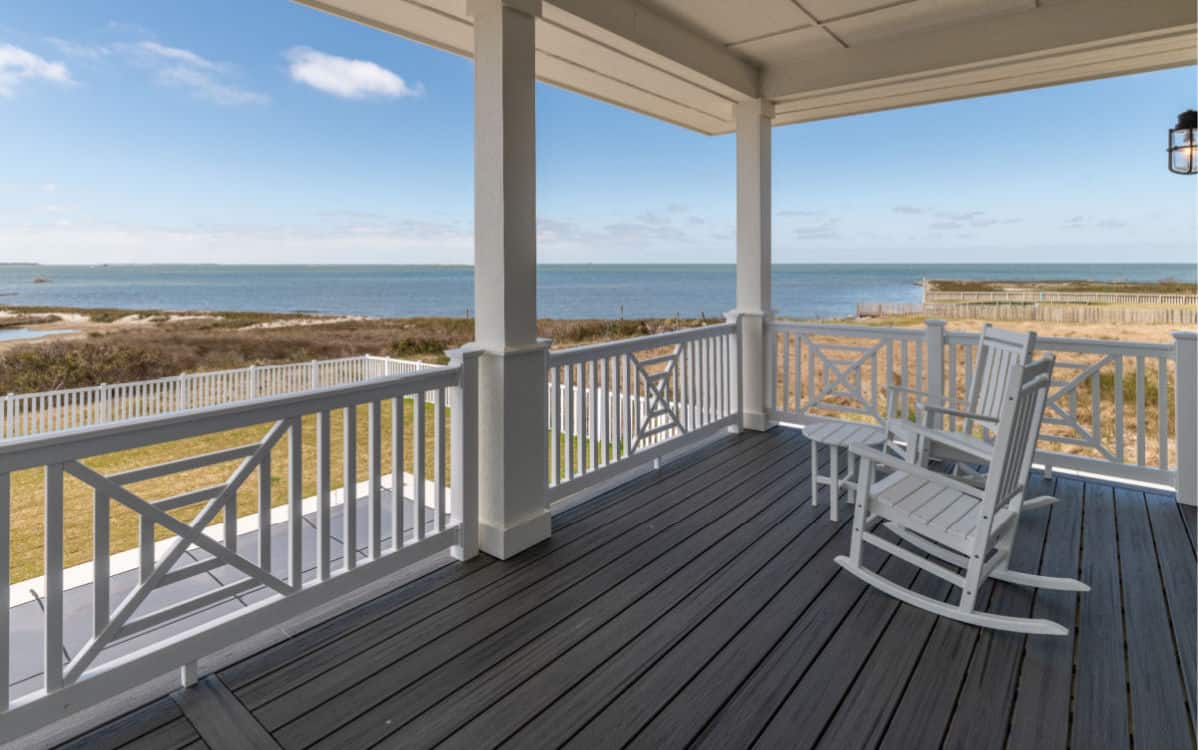 Beautiful homes on the Outer Banks will be highlighted in this year's 2020 Virtual Parade of Homes this October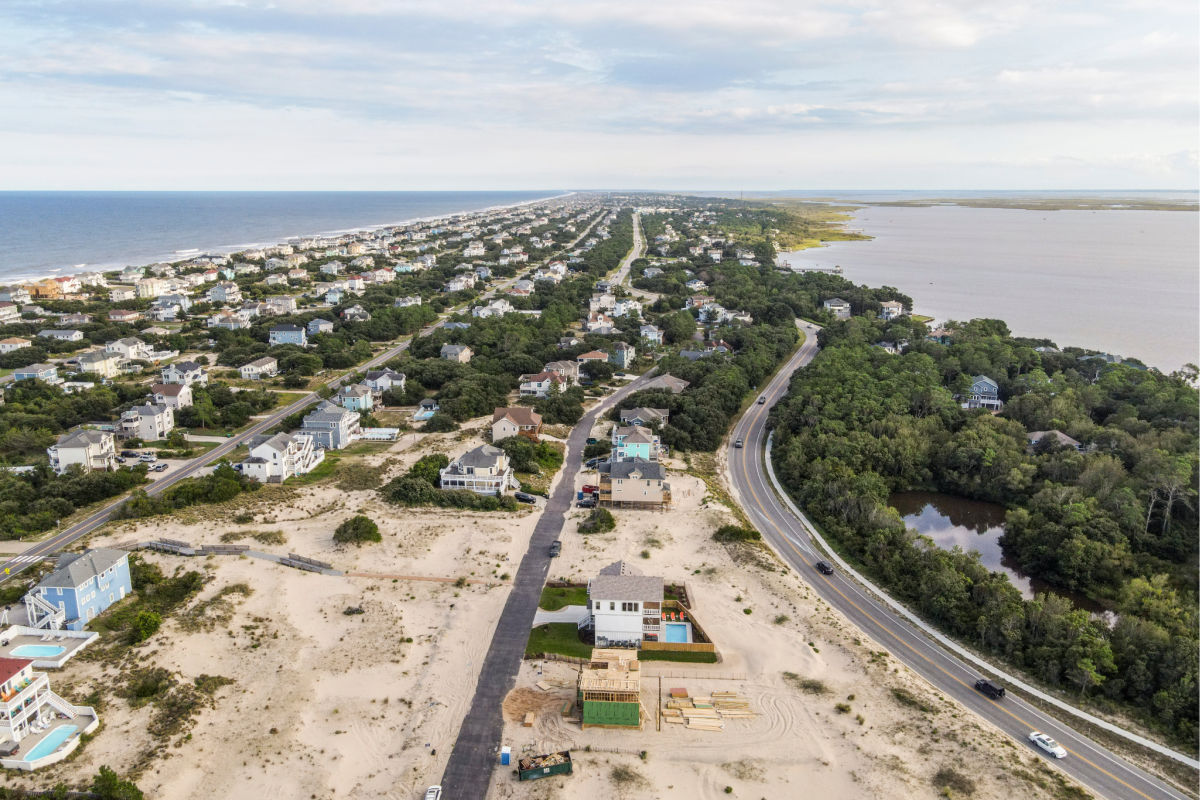 Don't miss the chance to tour incredible homes virtually from Corolla to Hatteras and over to the Currituck Mainland 
WHEN
Always held over Columbus Day weekend, so this year it will be October 8-11, 2020. The parade is virtual and self-guided showcasing the creative touches of architects, home builders and designers. While you cannot physically visit these homes, you have an opportunity to see some incredible homes and vote for your favorites. You can vote for homes in each category.
EVERYONE'S INVITED
Unlike previous years, the cost to view these Outer Banks fabulous custom homes this year will be completely FREE! Many of the Parade of Homes entries may even have a little more to interest you beyond the virtual tour…like visiting Model Homes or Open Houses, or contest giveaways. SAGA Realty & Construction will have an additional opportunity to see some of our homes in person. Be sure to check out the SAGA Parade of Homes page for all the details here.
THE REAL WIN
The OBHBA has a history of altruism in our community so in lieu of tickets this year we humbly request a donation to go towards feeding our community members at the local food bank and helping rebuild when Mother Nature pays a visit. Our organization is dedicated to making our entire community a place of neighbors and hospitality:
ABOUT THE BUILDERS
Each OBX builder featured will have a little write-up so you can learn more about them. This is really important when you choose a builder. We're excited to share a little bit about the SAGA passion for building more than just homes and communities, we want to have a positive impact on every aspect of the Outer Banks.
BETTER BUILDING
As a quality home builder on the Outer Banks,  SAGA aims to show you better building products and energy efficient features in our new construction. You can learn more about these practices in our entries this year.
HOW IT WORKS
VIEW | 2020 Parade of Homes Virtual Magazine
TOUR | Tour all of the participating Parade of Homes!
VOTE | Vote for your favorite in each category!
BIGGER THAN 2019?
Last year SAGA Realty & Construction took two wins in the Judges' Award of Excellence and two in the People's Choice Award categories. Can we do it again for the 2020 Virtual Parade of Homes? You get to decide! Your votes count. We know you've heard that a lot lately… but all politics aside, this is a big event here for builders on the Outer Banks. You can vote for homes across various categories.
OUR WINNERS FROM 2019
At this time we aren't allowed to reveal which homes we have entered for the 2020 Virtual Parade of Homes until October 8:
JOIN US
Please join us this Columbus Day weekend to tour our 2020 Virtual Parade of Homes entries, you will see luxury homes from Corolla to Hatteras and even on the Currituck mainland under our builder profile. We're excited to show you what we've been up to in 2020! Join the fun on the Facebook event page here.
To learn more about any of the homes, or other Outer Banks communities and projects, just give us a call at 252.301.3090. Or if you've considered investing in or making the Outer Banks your home full-time, then we can help with that by putting our community knowledge, years of expertise, and proven track record to work for you. #OBXPOH #VirtualPOH2020