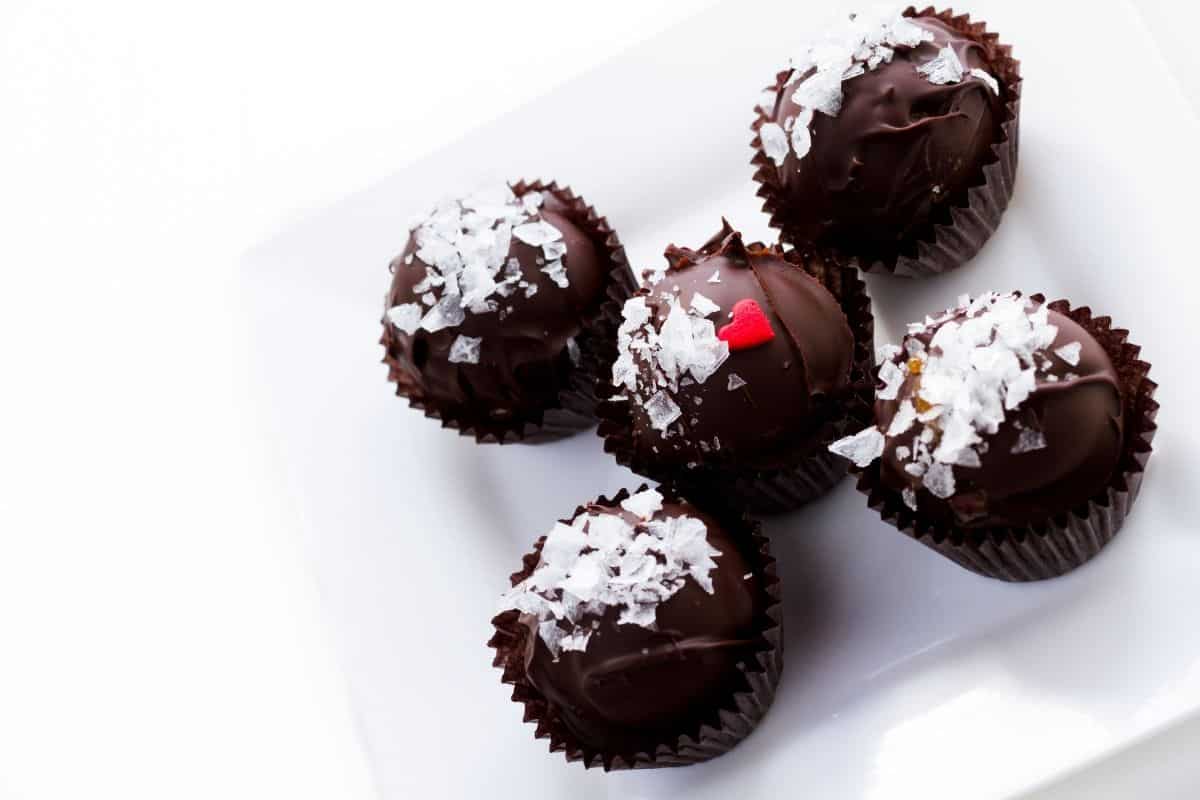 Surprise your sweetheart with homemade truffles that are perfect for Valentine's Day!
February is the month of love, and just thinking about Valentine's Day makes one crave chocolate… because who doesn't love chocolate?  
Here is a simple short-cut method to some seriously mouthwatering chocolate truffles. These truffles have had rave reviews from the harshest critics (read spouse). They're simply moorish! 
Easy and Delicious Homemade Chocolate Truffles 
Prep time: 10 minutes Cook time: 15 minutes Chilling and Rolling time: 2 hours Makes 30-40 truffles 
WHAT YOU'LL NEED 
Basic truffle ingredients 
2 

8 o

z packages

 of semi-sweet or bittersweet chocolate, well chopped into small pieces

 (or 

2

 bag

s

 of bitter

sweet 

chocolate chips

)

 

1 

16 oz 

p

ackage of 

O

REO

 ®

 type cookies or similar

,

 

divided (

consider 

mint

,

 but avoid double stuf

 ®

)

 

1 

8oz 

package cream cheese

, softened

 

Optional: 

 

Cocoa powder

 

Finely chopped nuts

(your choice: walnuts, pistachios, pecans, almonds)

Shredded coconut

 

White chocolate chips

 

*Candy wrappers

**

Cayenne

 
*Candy wrappers are optional, but make them look like you just bought these beautiful chocolate truffles.
DIRECTIONS 
1 Crush 9 cookies to fine crumbs in a food processer or if you don't have one, try a potato masher, and set aside for later. Crush the remaining cookies to fine crumbs and place in a medium bowl. Add the softened cream cheese and mix until well blended.  
Roll the cookie/cream cheese mixture with the palm of your hand into balls about 1-inch in diameter and place on a cookie sheet in freezer. Leave in freezer for 1 hour. This allows the truffles to firm up in anticipation of the chocolate bath.   
2 Make chocolate dip by melting the chocolate chips in a microwavable dish or stovetop method. Stirring frequently so the chocolate doesn't scorch.    
3 Remove truffles from freezer and one by one dip/roll into melted warm chocolate to coat all or half (life truffle from chocolate using two forks which allows excess chocolate to drip off). Please each one on wax paper covered cookie sheet, or into a candy wrapper. Immediately sprinkle with desired toppings: the reserved cookie crumbs, chopped nuts, shredded coconut or drizzle with melted white chocolate chips to decorate. Also make a few skipping the melted chocolate and simply rolling them in cocoa powder.
4 Refrigerate until firm, about 1 hour. Store leftover truffles covered in fridge or freezer. 
No one will guess these were made from sandwich cookies… let's keep it be our little secret. For a little Outer Banks seaside flare, sprinkle a couple sea salt crystals on top, they go really well with the bittersweet chocolate.
**Hint: For a little extra something add 1/2 to 1 teaspoon Cayenne to the crumbled cookie mix, before rolling them into balls. This won't be hot, but just gives it a little zing.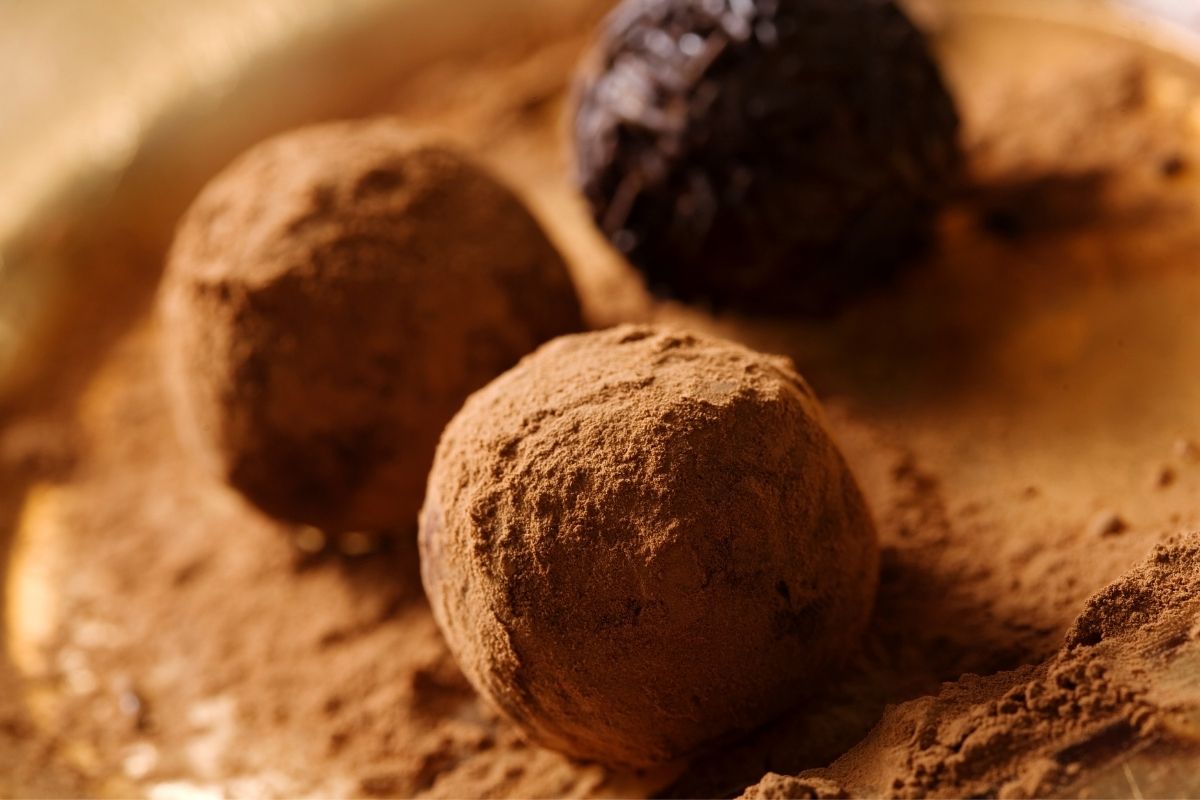 Roll them in cocoa powder or dip in melted chocolate
Every heart sings a song, incomplete, until another heart whispers back. Those who wish to sing always find a song. -Plato
I love you because the entire universe conspired to help me find you.  -Paulo Coelho
'Tis better to have loved and lost, than never to have loved at all. -Alfred Tennyson
You know you're in love when you can't fall asleep because reality is finally better than your dreams. -Dr Seuss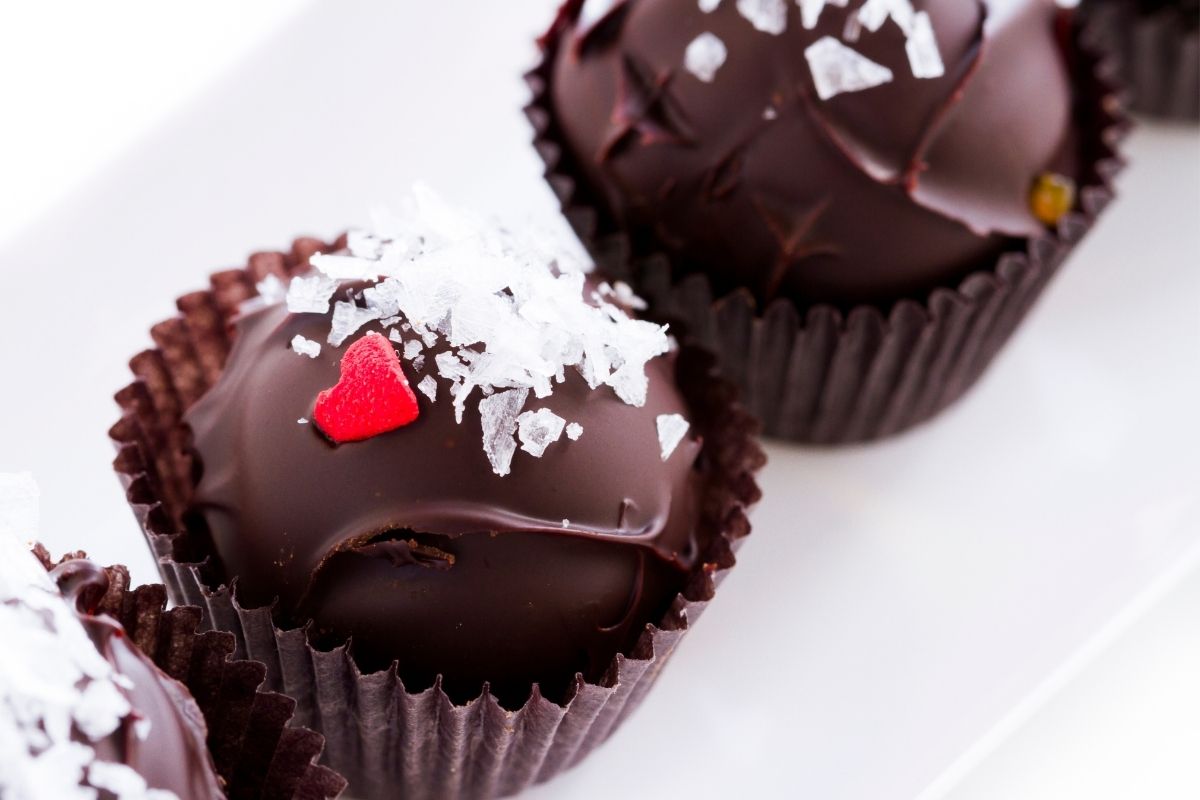 These decadent chocolate truffles are irresistible
ADD VALENTINES SWAG
You can place a few homemade truffles in some tissue paper and a heart shaped box from your local big box or dollar store. Sprinkle some candy hearts around the box for fun, and wrap in a ribbon to give to your sweetie.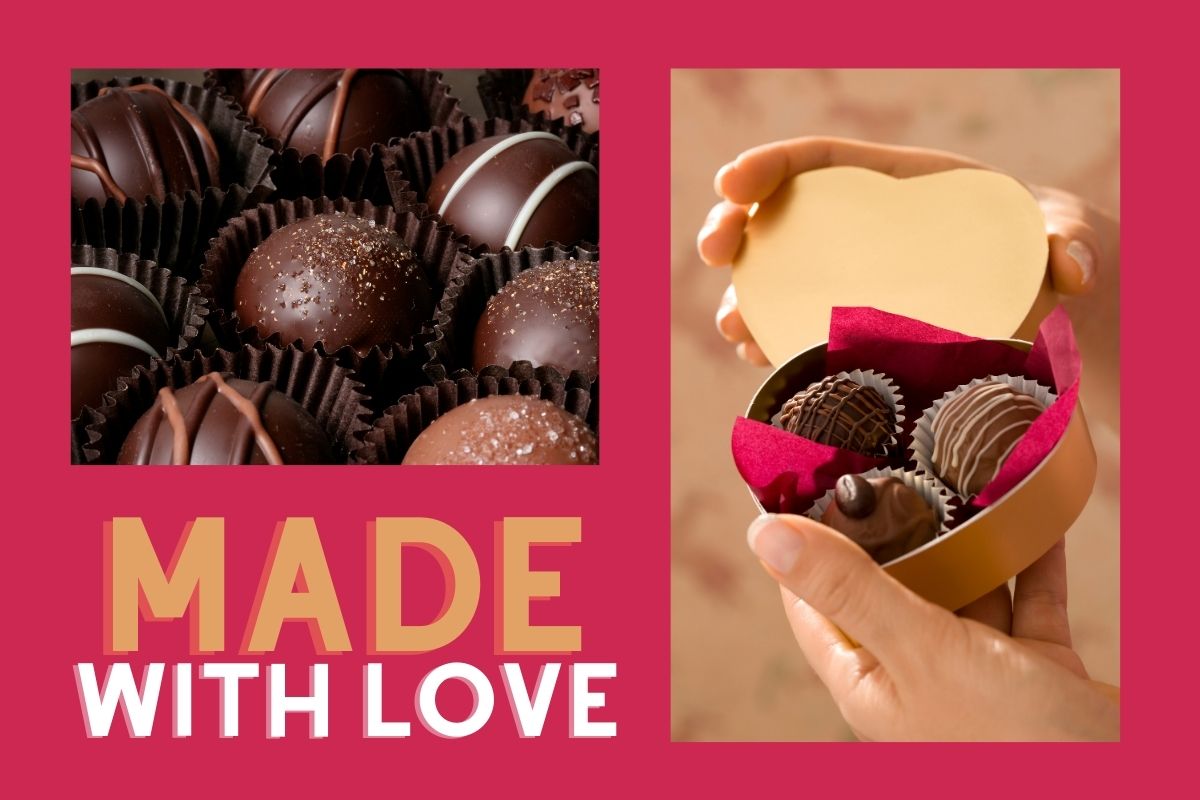 Made from the heart always wins the grand prize
CONTACT US
If you're ready to make a change in 2021 and move to the beach… SAGA Realty & Construction can help make it happen, just give us a call TODAY at 252.301.3090. To Search all Outer Banks MLS, click the link below.