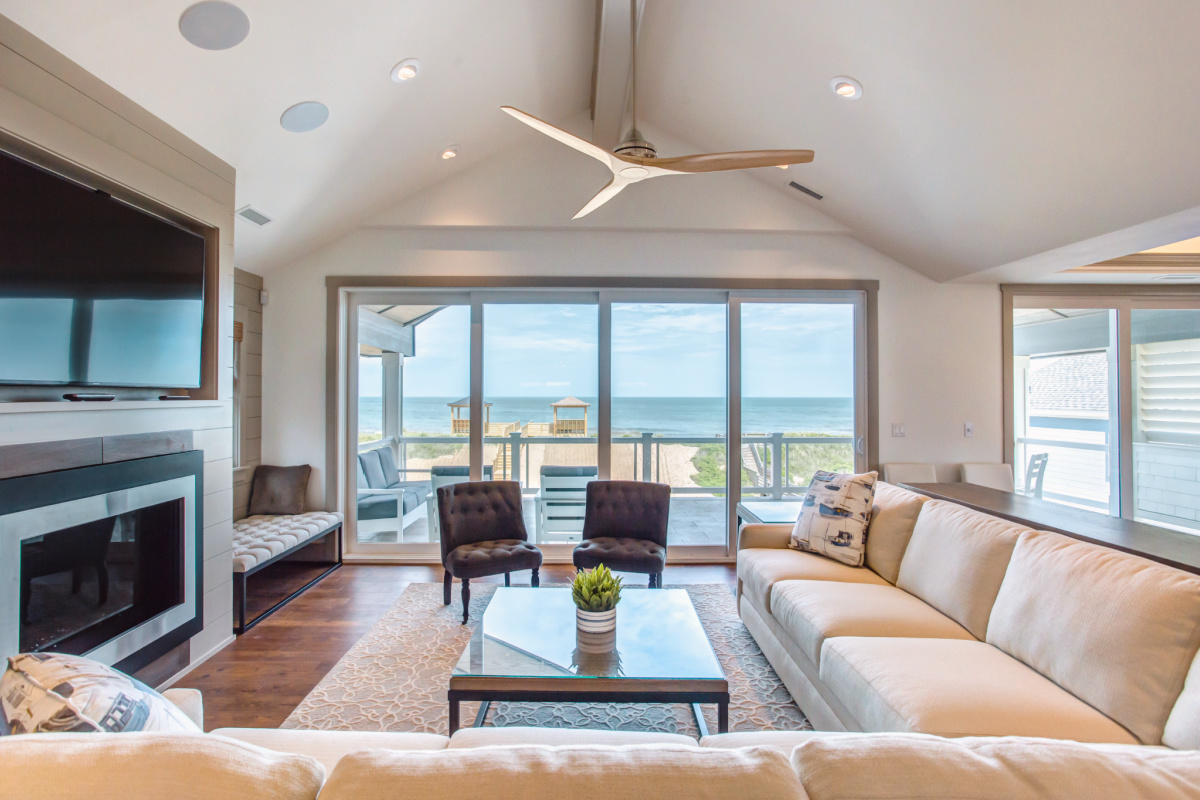 Choose the Outer Banks top home builder to build your dream home, SAGA Realty and Construction
There are many factors contributing to the popularity and growth on the Outer Banks of North Carolina, from low taxes, natural beauty, and year-round recreation. New homebuyers and new businesses alike are falling in love with these barrier islands, the beach lifestyle, and the worthwhile escape from city life.
If you want a custom home on the Outer Banks, then you will need to find a trustworthy builder. Searching online, reviewing Houzz listings, and getting word of mouth referrals from realtors and locals Is an important part of the search. One name you will find that rises above the rest is SAGA Realty and Construction. Let us explore eight reasons why choosing SAGA to build your dream home on the Outer Banks is a great idea.
1. | COMMUNICATION
SAGA specializes in listening to our clients' needs and helping turn their ideas and dreams into a reality.
As a homeowner, the number one factor in a pleasant building experience is clear ongoing, communication. SAGA's goal is to build your home together, this means you have as much input as we do. You will receive access to images and updates from your build on a regular basis to keep you in the loop.
2. | RESPECT
SAGA values your hard-earned money as if it were their own. They respect your finances; whatever your stipulated budget is, they will ensure you get the most value. Many high-end finishes come standard in your home design; they will not be costly add-ons. Examples: solid surface countertops in choices of quartz or granite, luxury vinyl, tile, wood finish flooring, and oversized windows are a few of SAGA's signature touches.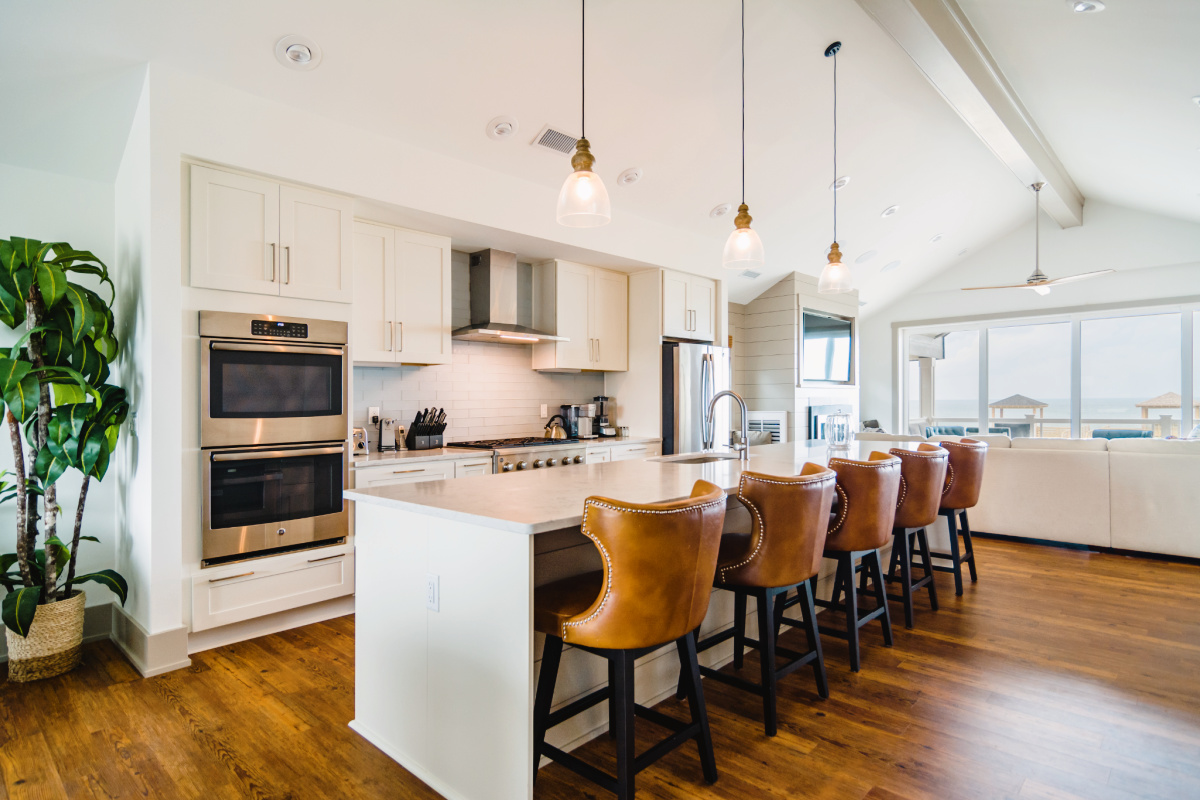 SAGA will work within your budget for the best possible luxury finishes in your new construction
3. | TRUST
SAGA's team of professionals have decades of local Outer Banks experience with a breadth of knowledge in all aspects of home building. You can put your trust in SAGA and their winning process for the best home building experience. This is what they do and what they do best!
4. | FULL SERVICE
SAGA is the only full-service builder in the area that offers an in-house architect, design center, planning, and construction team. We have capable staff to handle every phase of your building project from inception to turning the key and moving into your beautiful, finished home. If you are building a home, we have an interior design team and procurement system for your property.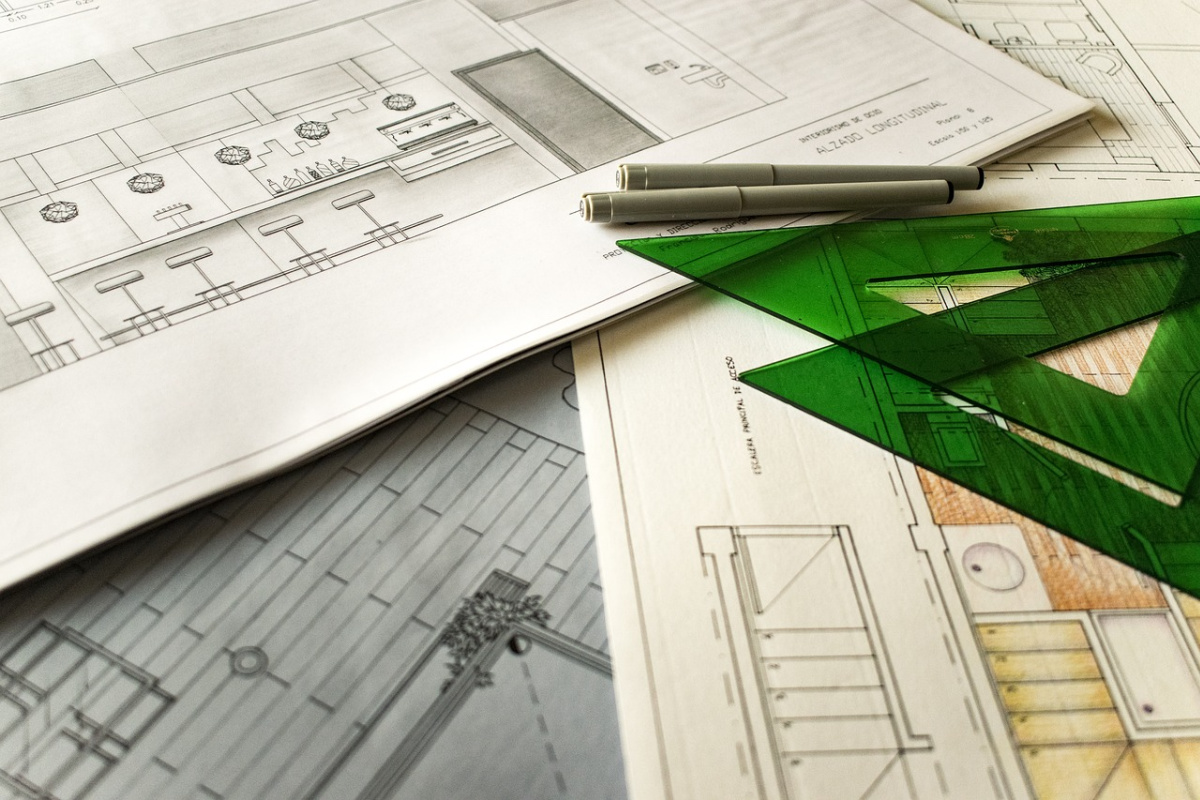 You will have the benefit of an entire team as part of the process
5. | EXPERIENCE
You will not find another builder who has built as many homes on the Outer Banks as SAGA has. They have a stellar reputation for building quality homes and working with hundreds of clients and believe their record of accomplishment and proven success speaks volumes. Building relationships that go beyond the immediate need and building process. Their goal is to provide clients a fun and rewarding experience in real estate while delivering the best value.
SAGA'S primary service areas are:
Northern Outer Banks (Corolla, Duck, Southern Shores)
Central Outer Banks (Kitty Hawk, Kill Devil Hills, Colington Island, Nags Head)
Hatteras Island
Roanoke Island and Manteo
Currituck Mainland (Grandy, Powell's Point, Point Harbor)
6. | OPTIONS
Did you know SAGA can build on your site or theirs? If you already own land or have a specific spot in mind, they are happy to build any of their customizable house plans on your lot. Also, with their in-house architecture team, you have the choice to make changes to any of their existing plans, like the layout of your garage or to add a bedroom.
To view a complete listing of SAGA's available house plans, click here.
You may also enjoy: SAGA Wins 4 Prestigious Awards in this Year's Parade of Homes.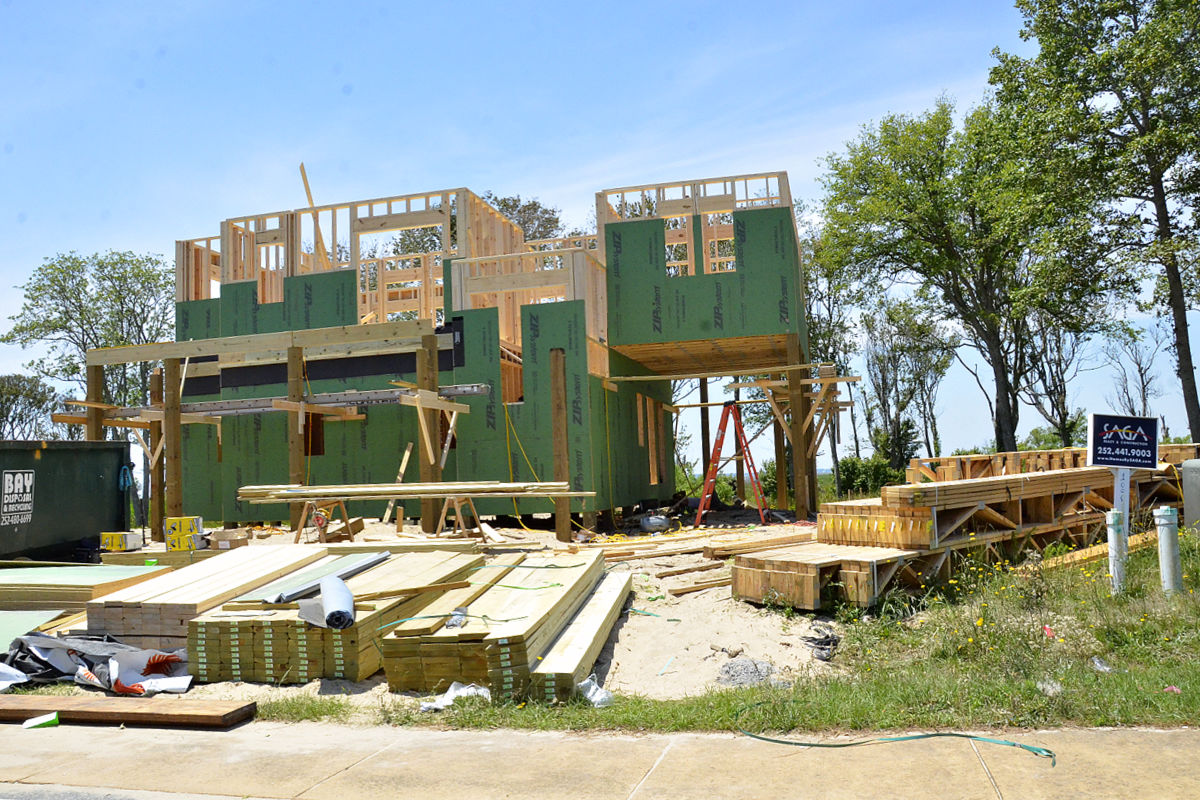 A new custom vacation home under construction in Corolla
7. | COMMUNITIES
SAGA proudly builds in and develops communities throughout the Outer Banks. Each community is unique and features great amenities. Examples of this would be the Water Oak Community in Kill Devil Hills.
Visit one of the SAGA model homes in the Water Oak Community of Kill Devil Hills
New homes are being built in the natural setting of Water Oak that sits quietly along the Kitty Hawk Bay. There are six customizable plans to choose from that features a community pier with a kayak launch, multiple green areas, and access to the section of the Outer Banks multi-use path that runs from Kitty Hawk to the Wright Brothers Memorial and over to the beach in Kill Devil Hills (see Map 3 & 4 here.)
Living in Water Oak means you are just one mile to the ocean. Homes start in the $400s.
You may also enjoy: Access to Some of the Outer Banks Best Outdoor Recreation: Walk, Hike and Bike.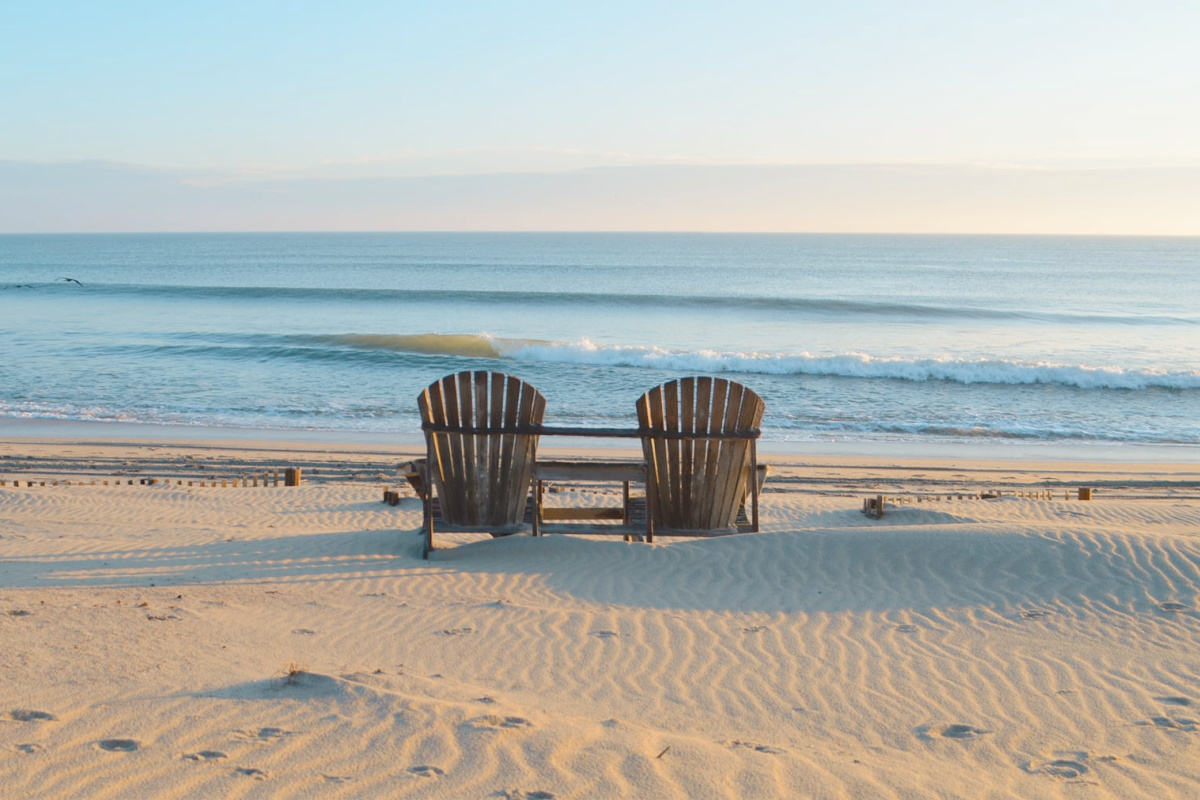 A beautiful place to call home (image credit: OBXSunrise)
8. | EQUITY
SAGA does not just build houses, they build equity. The value of your home will increase, whether that be a vacation rental, weekend getaway, or your forever home on the Outer Banks. They strive to give you as much value as possible to help grow your wealth and legacy. That is what the SAGA difference is all about, "Build Your Story…"
You may also enjoy: Top Reasons to Own a Beach House on the Outer Banks.
LET'S WORK TOGETHER
Find out for yourself why SAGA Realty and Construction has helped more clients build, buy, and invest in the Outer Banks than any other company over the last decade. Let us build your story…
Call SAGA to find out more at 252.301.3090, or visit the link below: