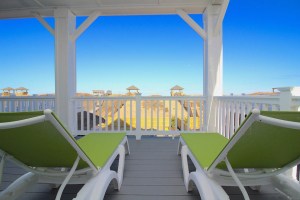 Your Best Outdoor Living Design on the OBX 
Summer is here which means that our outdoor living spaces are all coming back into play!
We're all so fortunate to have beautiful weather here on the Outer Banks so that we can spend so much time outdoors! One of the easiest ways to enjoy your outdoor living space is to fix it up a little bit to bring the comforts of inside to your outdoor space!
With incredible waterproof and sunproof fabrics, you can really dress up your patio or deck with quality products. Gone are the days of the white, sticky plastic furniture that gets hot in the sun!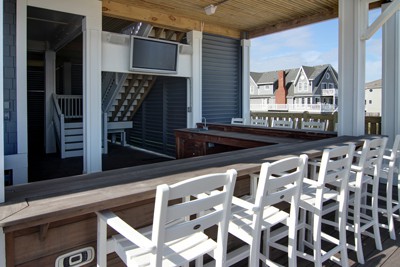 Polywood
is a great alternative to wood and holds up well in the OBX conditions. We use
Polywood
to furnish all of our new construction design projects. This product never rusts, never breaks and offers a lifetime warranty!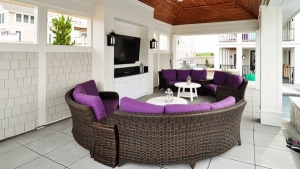 Adding some color, fabrics and more style to your space can also really freshen it up. From outdoor rugs, comfortable pillows and even oversized furniture, you are sure to have the comforts of home both inside and out!
If your outdoor spaces are in need of a bit of a face lift, our design team works with many local merchants where you can stop in and pick up items to update your outdoor living areas.
Check out this amazing selection of local places to shop for your outdoor space!
Kellogg's Cottage Shop
Urban Cottage
 Ace Hardware
Daniel's Homeport