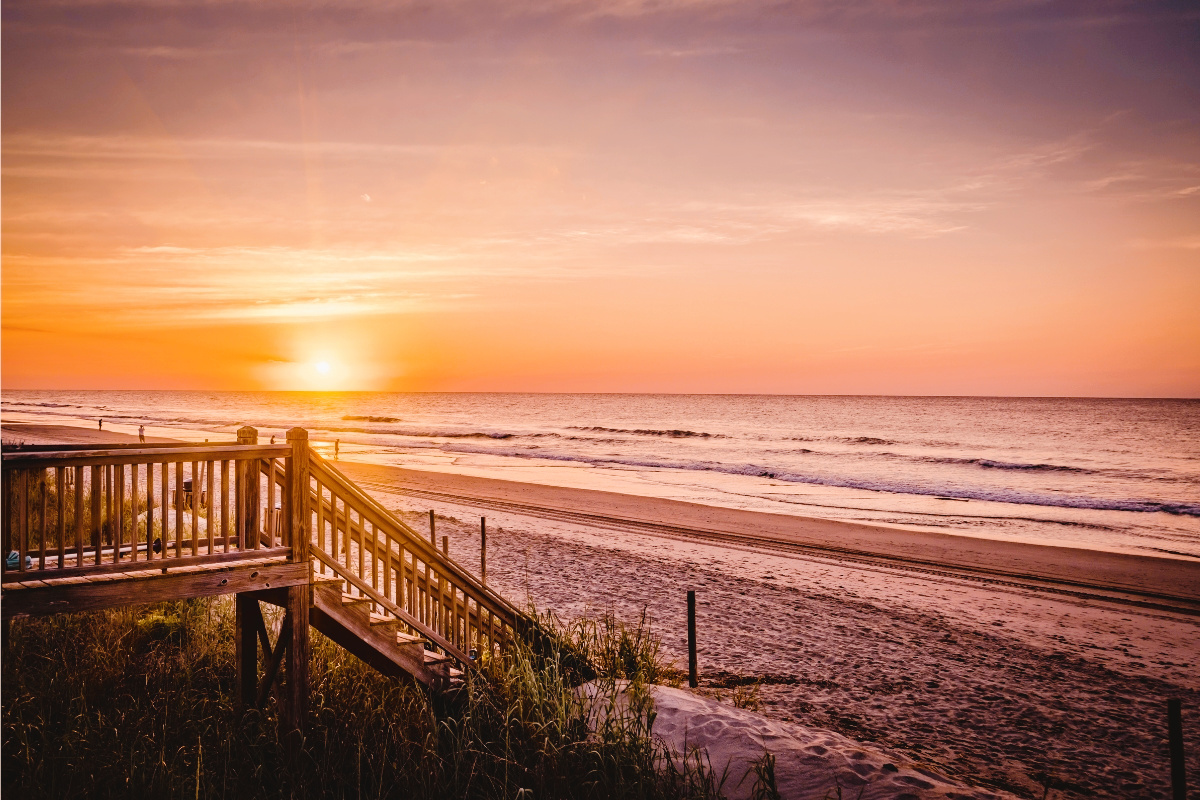 More people have discovered the benefits of working from home, and in fact, that they could live anywhere and work remotely, the dream of living at the beach on the Outer Banks is becoming a reality.
Virtual learning is also giving you the perfect opportunity to follow your heart to the beach. It may surprise you that living here can be affordable, and allows more time for fun in the sun.
Welcome to Water Oak, a quiet, peaceful community with plenty of family-based activities nearby. This thoughtfully designed, new 70 parcel community features live oaks in a park-like setting with multiple green areas to enjoy, and a community pier with kayak launch on the Kitty Hawk Sound. It is attracting new residents due to its beautiful sound front location and proximity to all the fantastic local recreation on the Outer Banks, including miles of beach access.
Water Oak's natural focus is on the wonderful community, the quieter side of Kill Devil Hills, and the small-town atmosphere makes it a desirable location for many.
But all of the Outer Banks is so incredible, what makes Water Oak so special? Let's explore this thought.
If you ask most any resident of the Outer Banks, "How did you come to live here?" You will quickly come to the same conclusion…it all started with a dream. You fall in love with the ocean, the people, the OBX lifestyle and you just simply do not want to leave. This sandbar is home to thousands like you, who followed their dreams.
Gracious indoor and outdoor living space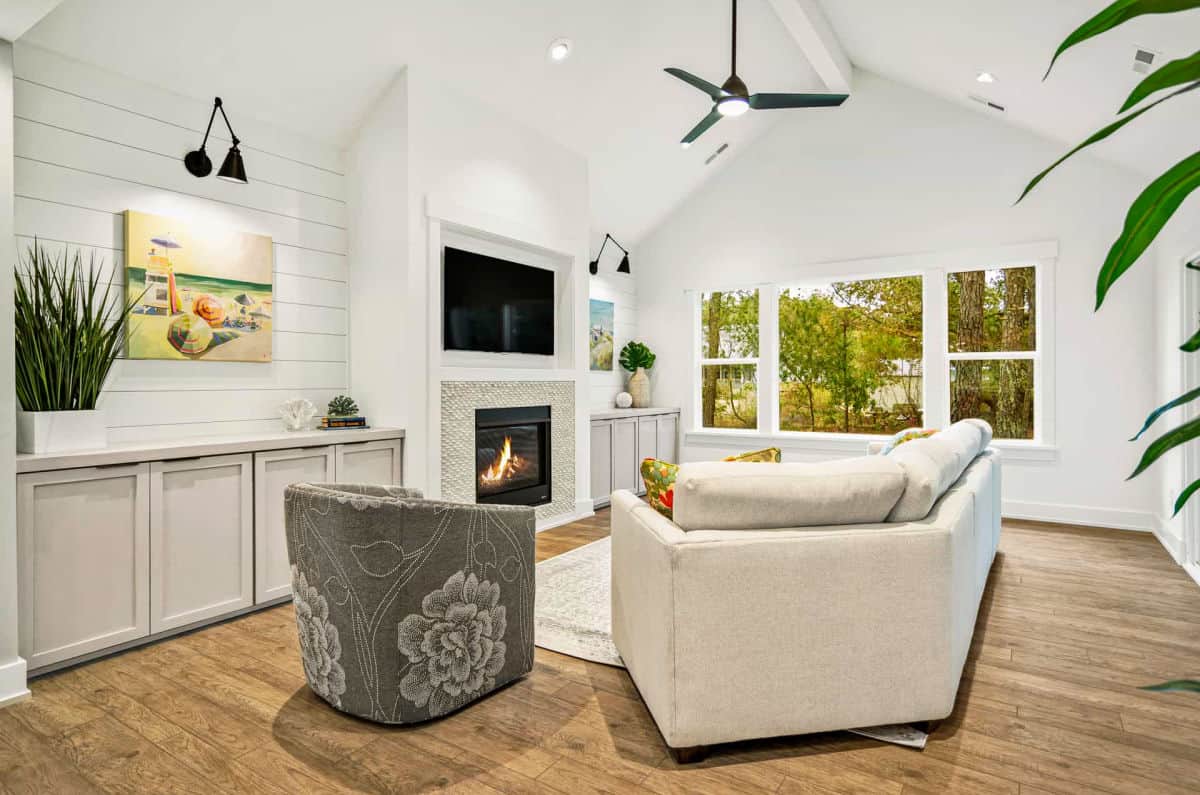 You pick the colors and design features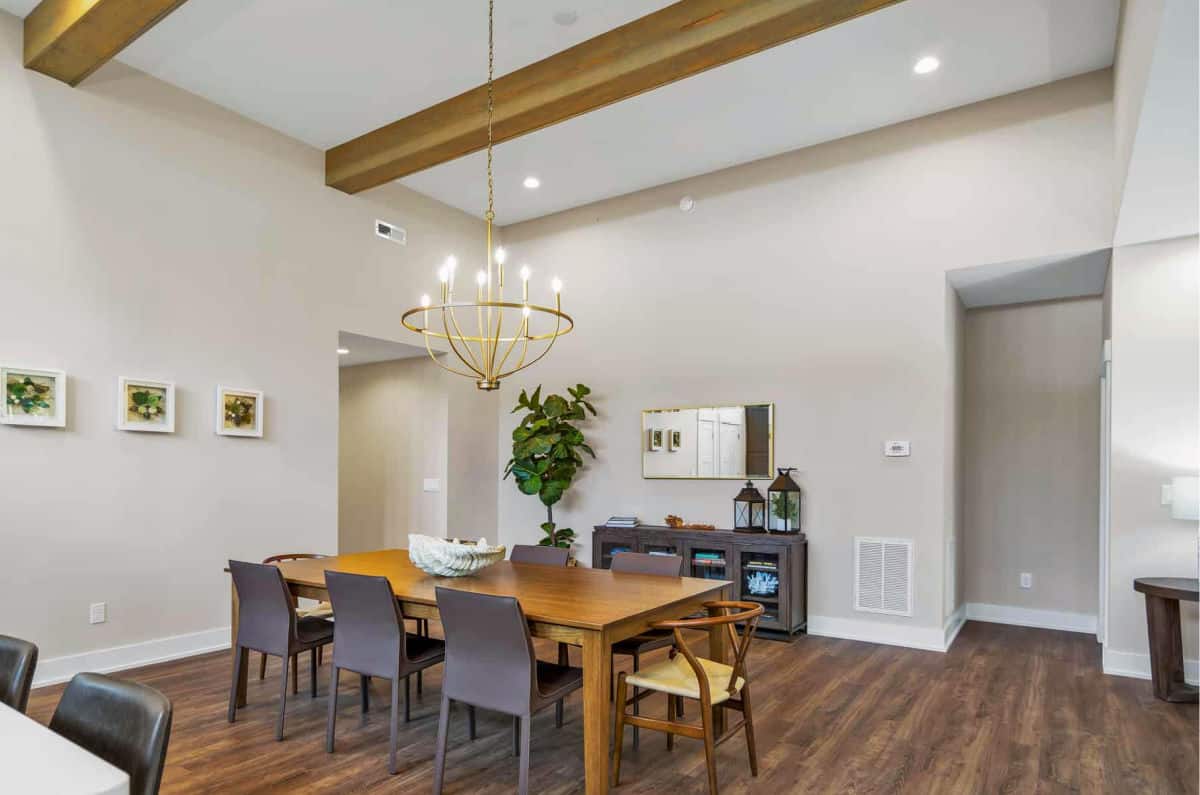 Fantastic open concept floor-plan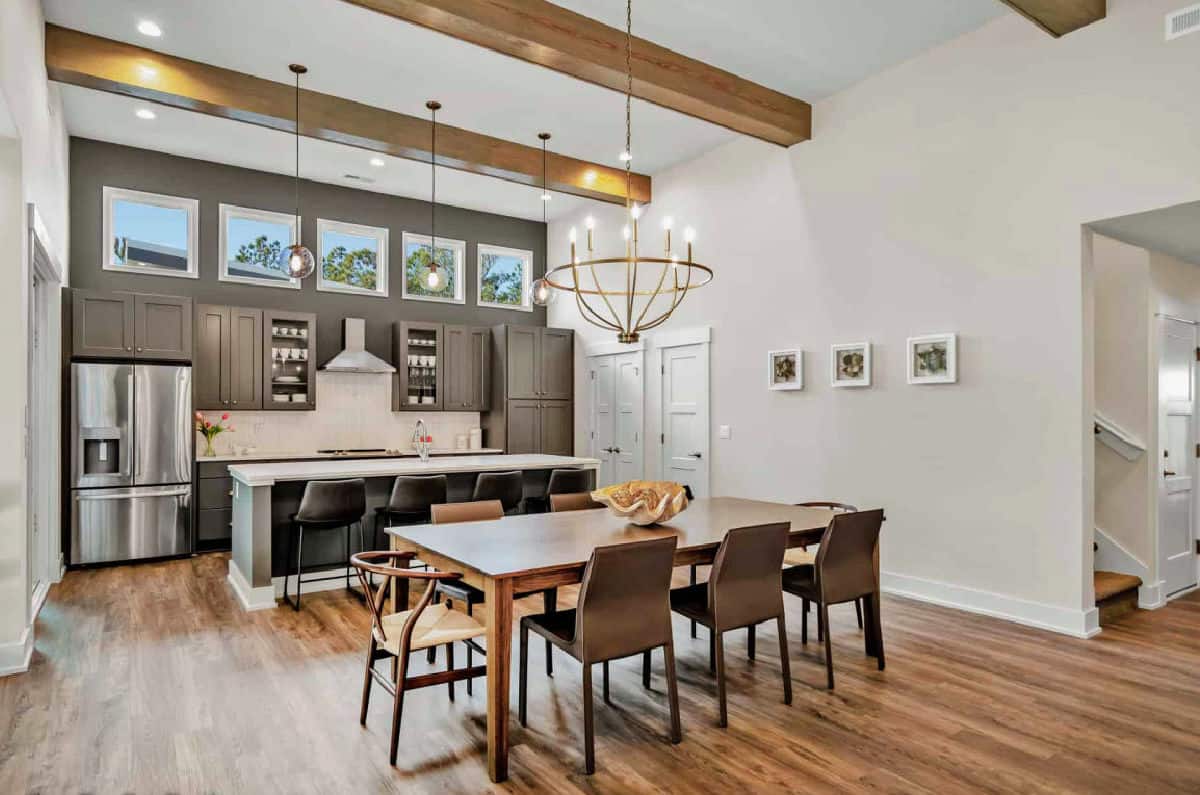 Gourmet kitchen with large island
Superior quality craftsmanship throughout
This community is not a random new beach box style house built here or there, it's a thoughtfully and thoroughly planned community with green spaces, dock and water access on the Kitty Hawk Bay portion of Kill Devil Hills.
Here are a few key features that make this exciting new community unique on the Outer Banks:
NO PILINGS
Each home is constructed on a monolithic slab foundation, this means no multiple levels of stairs to climb to get to your front door. And if you have a dog(s), no going up and down flights of stairs to reach the yard multiple times per day and night. Plus, the outdoor access for entertaining space is right there. The six available plans feature one and two-story homes, so you can choose which best suits your family and lifestyle. Now you have a chance to walk these plans out in person, this is a value add!
NO FLOOD INSURANCE
First of all, the homes are in an X-flood zone, this is the most desirable letter in the alphabet when it comes to FEMA maps, X-flood zone means no mandatory flood insurance, so that's a savings each and every year right out the gate.
STORM WATER

As neighborhoods age, so does the infrastructure, so SAGA Realty & Construction was proactive in getting appropriate approved Storm Water management systems in place, so the community will never have to worry in a future storm.
CENTRAL SEWER
This is unheard of at the beach, everyone expects to have a septic system, but not at Water Oak. The central sewer is another way we can preserve the many trees in the community, keeping it a natural, park-like setting.
SOUND ACCESS
The community pier with kayak launch is an extra bonus. Catch some of the most magnificent sunsets over the Sound and Kitty Hawk Bay from the Water Oak Community. Many visitors have no idea this part of the Outer Banks even exists, it is a hidden gem.
CLOSE TO THE BEACH
You can literally ride your bike just one mile to the beach from the Water Oak Community, it's really that easy. No driving an hour through traffic congestion, you're already here, living at the beach. Save fuel, save time, no hassle with beach parking.
CLOSE TO AMENITIES
There are a multitude of handy amenities nearby. You only have to drive a couple blocks to reach Lowe's, Publix, Food Lion, and some great shops and eateries. Plus, for peace of mind, the Kill Devil Hills fire station isn't far away. Just a few miles further south is the Outer Banks Hospital, with a smattering of medical and doctors' offices, pharmacies, outlet stores, and more. Everything you need is right here, you are truly living in the heart of the Outer Banks..
CLOSE TO OUTER BANKS SITES
One site of interest that is on every visitor's must-see list is the Wright Brothers National Memorial. It's undeniably something we as Americans are proud of! The first powered flight began here on Kill Devil Hill. On one side of this historical site sits our First Flight Schools, and on the other side – Water Oak.
What an inspiration to sit in the shadow of one of the world's greatest feats. Beyond the Memorial is the airstrip that brings in all sorts of incredible aircraft from fighter jets to helicopters practicing "touch and go's." The one-mile track around the memorial/hill itself if a favorite for joggers and dog walkers, you can even ride your bike through the Wright Brothers National Memorial. Of course getting there is simple, it's less than a mile and you can walk or ride by hopping on the multi-use path. Ride North and you can ride all the way to Corolla.
You may also enjoy: Access to Some of the Outer Banks Best Outdoor Recreation: Walk, Hike and Bike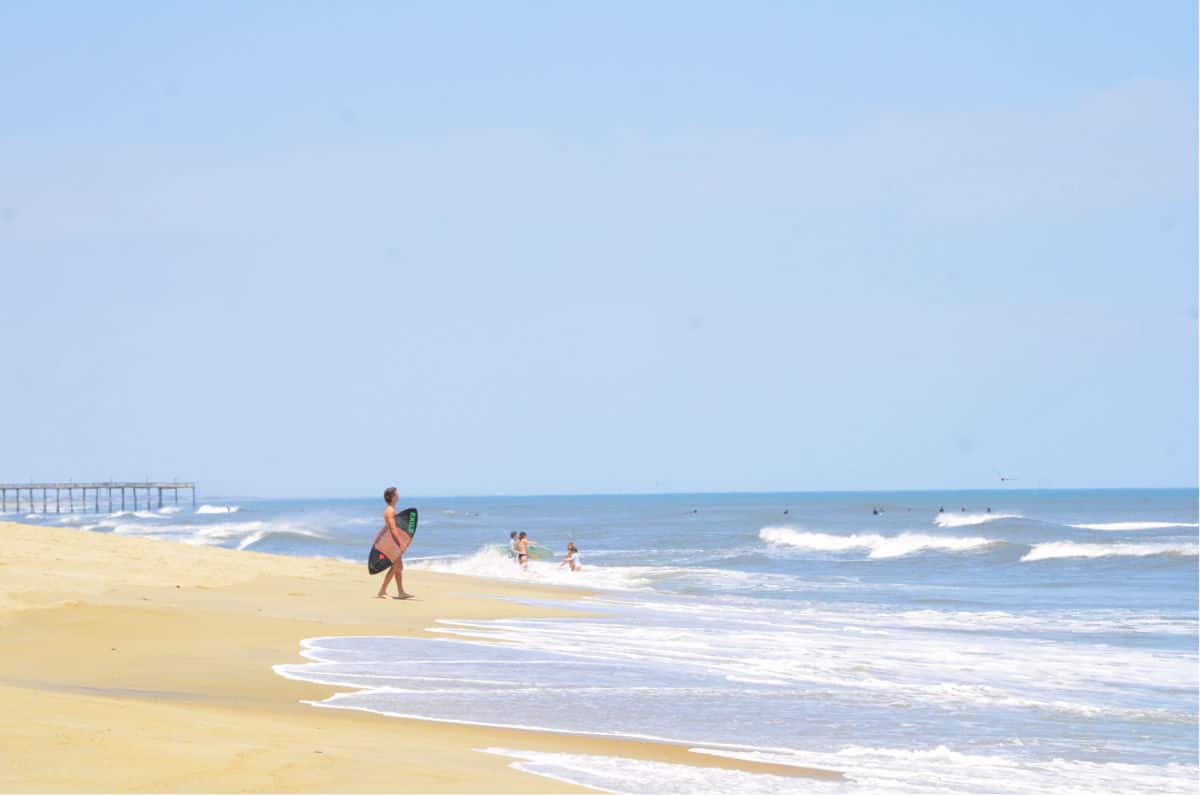 Another day at the office…living is easy in the heart of the Outer Banks, close to fabulous beaches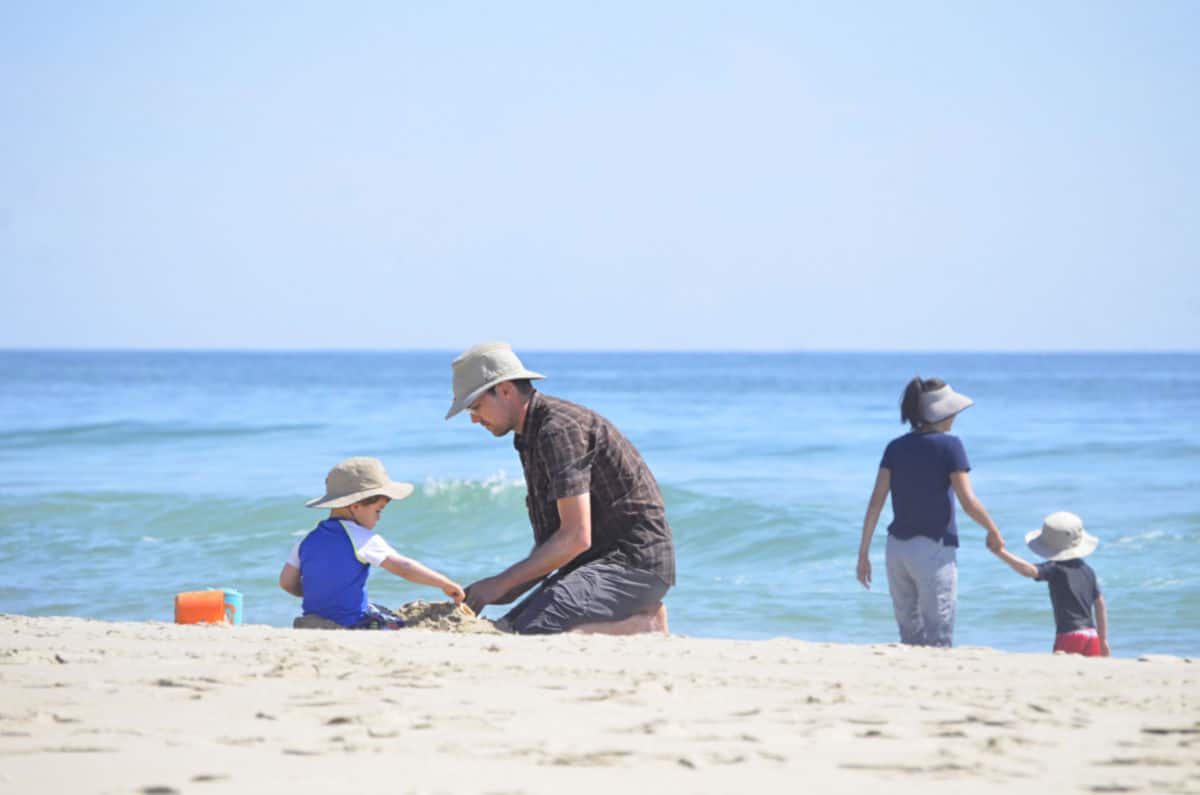 Virtual schooling and working from home allows for more quality time at the beach
HOME PLANS
The beautiful single family homes of the Water Oak Community start in the $390s. The six plans all offer 3-4 bedrooms, 2-3.5 bathrooms and garages. The home sites will range from 7500 to 9500 square feet. View all 6 customizable floor-plans here. At SAGA we have a whole design center for you to visit with expert help in picking your finishes and design touches. The SAGA Team will partner with you throughout the process, to make it seamless and enjoyable. Buying a new home should be exciting!
COMMUNITY
One of the unique features of the Outer Banks are the residents, as the majority were not born here whom have made this sandbar home. Living the beach life drew them here and they just couldn't leave. This is one of the ties that binds us together, plus our love for the ocean, the great outdoors and recreation that we all enjoy. Being a smaller population, you interact with others in and out of the busy summer season to build strong bonds and friendship. It's a place where people still care for one another and lend a hand to their neighbors.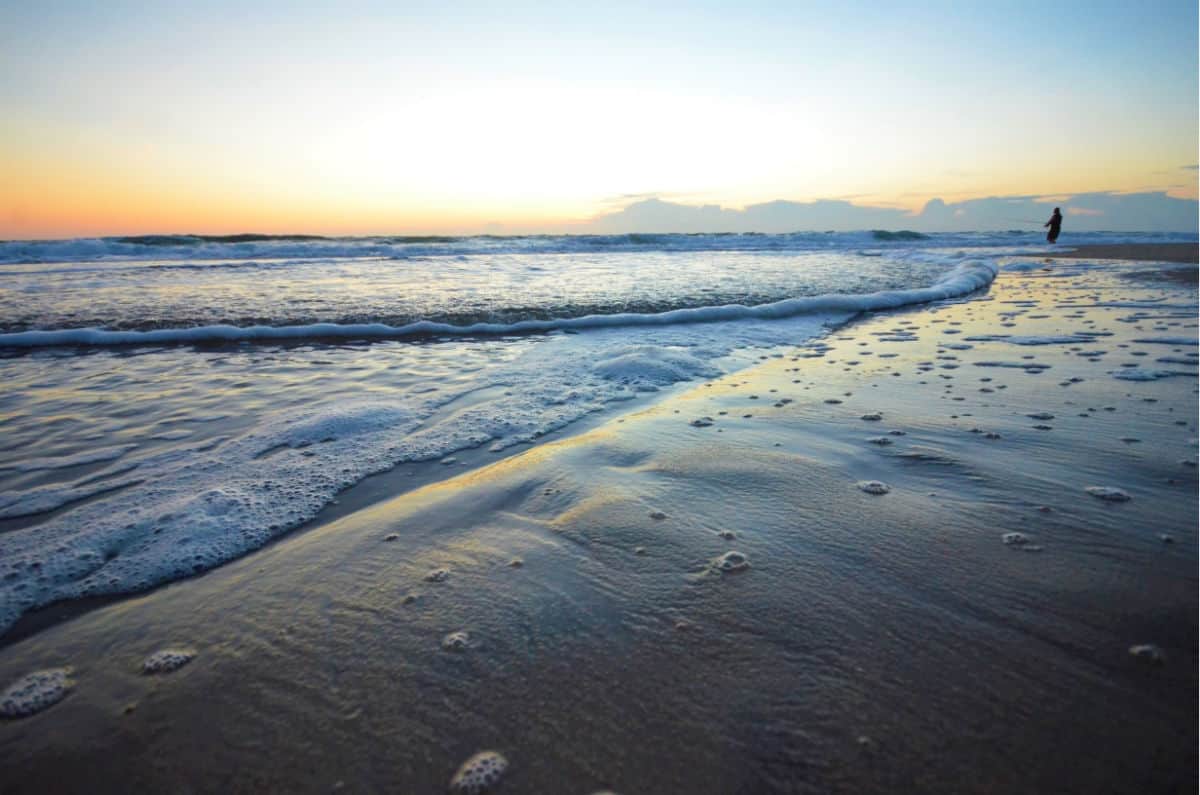 Live the OBX dream, the Water Oak Community in Kill Devil Hills
BUILD ON YOUR SITE
Did you know you can build any of these amazing homes on your own land? Plus many other custom home plans are available to you from SAGA Realty & Construction. starting in the mid-$200s. Another reason we recommend you come out for a visit and tour these model homes. Get design ideas and reach out if building one of our fantastic homes on your site interests you. We can help streamline the whole process. Browse our plans here.
VISIT TODAY!
Tour the gorgeous model homes of Water Oak from 11am – 4pm daily, or by appointment. Just enter this address on your GPS and GO! 1201 W First Street, Kill Devil Hills.
Give us a call to learn more about SAGA Realty & Construction offerings at 252-301-3090.