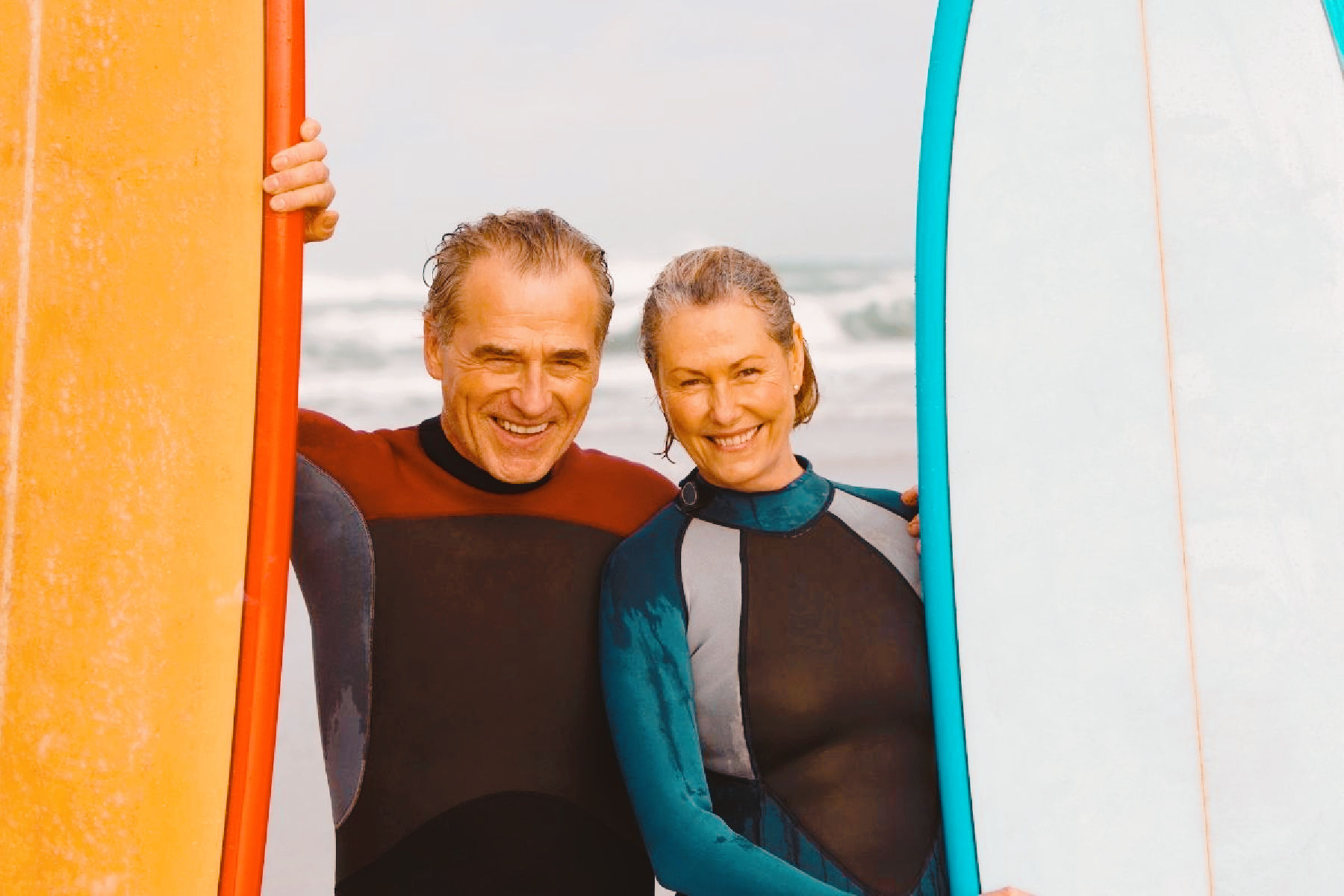 Retiring to the Outer Banks is a healthy choice
While the Outer Banks is one of the most popular destinations for vacationers and second home owners, it's also popular for retirees looking to simplify and get the most out of their 401K investments and savings.
Many people who start off vacationing on the beautiful Outer Banks are choosing to relocate here when they retire. Besides reasonable tax rates, the option of good health and an active lifestyle is very appealing. Overall North Carolina has been fiscally responsible, enabling its citizens to keep more of their hard-earned money.
Whether retirement is right around the corner, or a few years ahead, NOW is a great time to start exploring and planning so you can relax and enjoy your next chapter.
Your hard earned money goes further when you invest in a home on the Outer Banks (Featured: Corolla Shores)
Property tax values can vary greatly, based on where you live.  As an example, homeowners in New Jersey pay an average effective rate of 2.44% which is the highest state in the country.  The national average is 1.08%
On the Outer Banks, our tax rates will vary from 0.5375 in Martin's Point (high-end waterfront community) to 0.6655 in Nags Head (which include sanitation, fire and rescue).
Currituck County
has rates of $.48/100. See all of Dare County rates
here
.
Here's a quick example for a $300,000 tax accessed property:
Morristown, NJ is $6,417
National Average is $3.240
North Carolina is $2,568
Corolla, NC is $1,401
Based on the above numbers, if you live in Morristown for 10 years you will pay $64,000 in property taxes!  If you come and enjoy the beach life on the Outer Banks you would pay only $14,000 in 10 years!  That's a staggering difference of $50,000 that stays in your pocket!
DOWNSIZE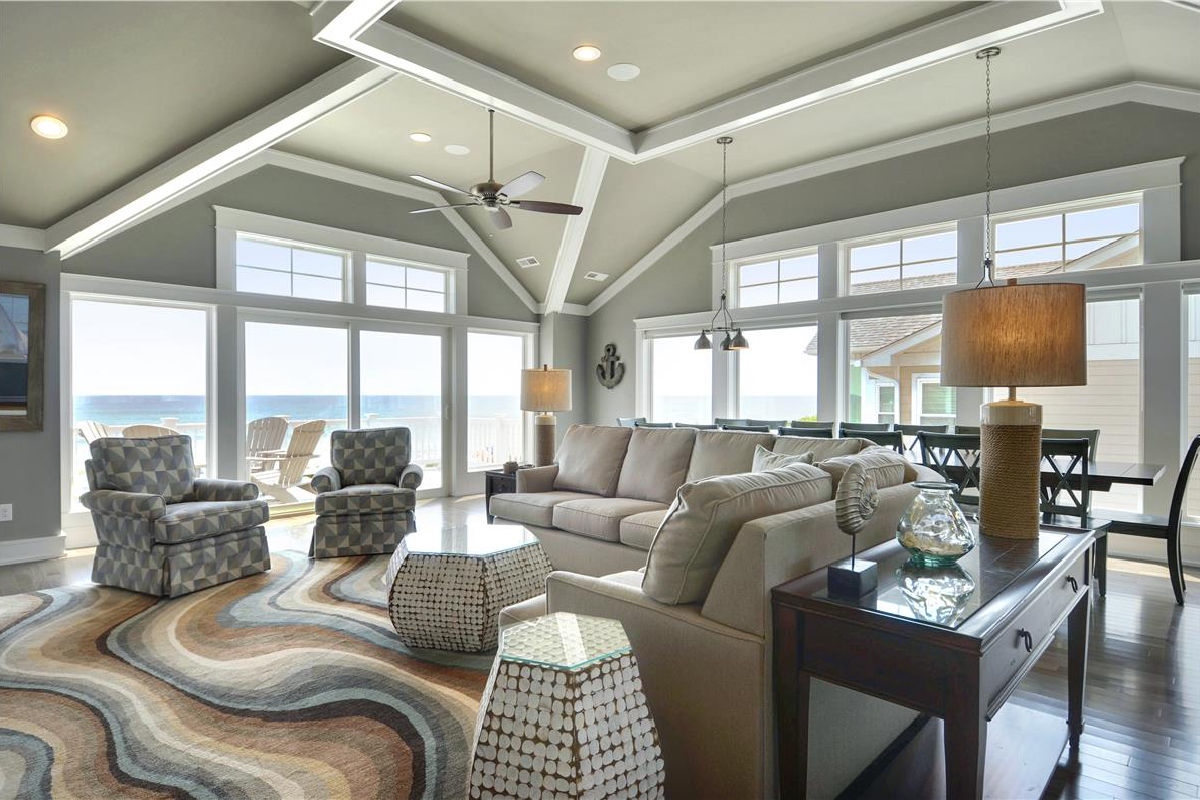 Many retirees prefer a reverse floorplan for their coastal home
There are several options to downsizing from the larger family home to a 2-3-bedroom single level floor plan. For example our gorgeous luxury homes in the Water Oak Community are built on monolithic slab foundations and have large attached garages, back patios, yards and priced from the $400s. You will also find low to almost zero maintenance in the quaint cottage homes, or condominiums at Waterside Villages on the Currituck Sound with single family homes starting in the $200s.
Less work means more time to do the things you enjoy. Both waterfront communities offer spacious open plans with vaulted ceilings, and oversized windows.
PLANNED COMMUNITIES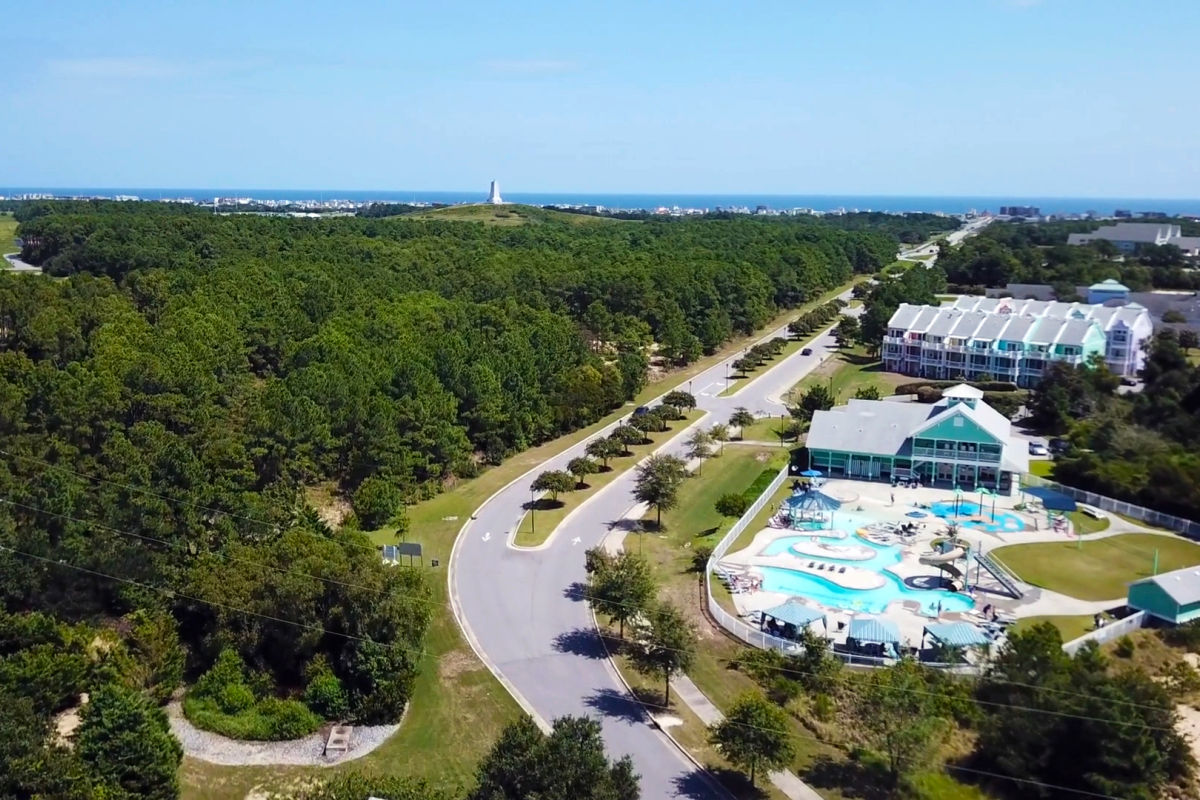 Planned communities offer more bang for your buck! (Wright Brothers Memorial in Kill Devil Hills)
One of the perks of the SAGA planned communities is that wonderful small town atmosphere. You will see your neighbors riding bikes, walking dogs, kayaking, fishing, playing tennis and entertaining friends and family. With less maintenance to worry about, you can truly enjoy your golden years on the Outer Banks.
Some of the built-in additional amenities you may find are: sound access with dock and pier, walking trails, tennis courts and pool. Waterside Villages is a secure gated community and within an easy commute to Elizabeth City and the Tidewater region of Virginia. And Norfolk airport is just a 1 hour drive away.
REMAIN ACTIVE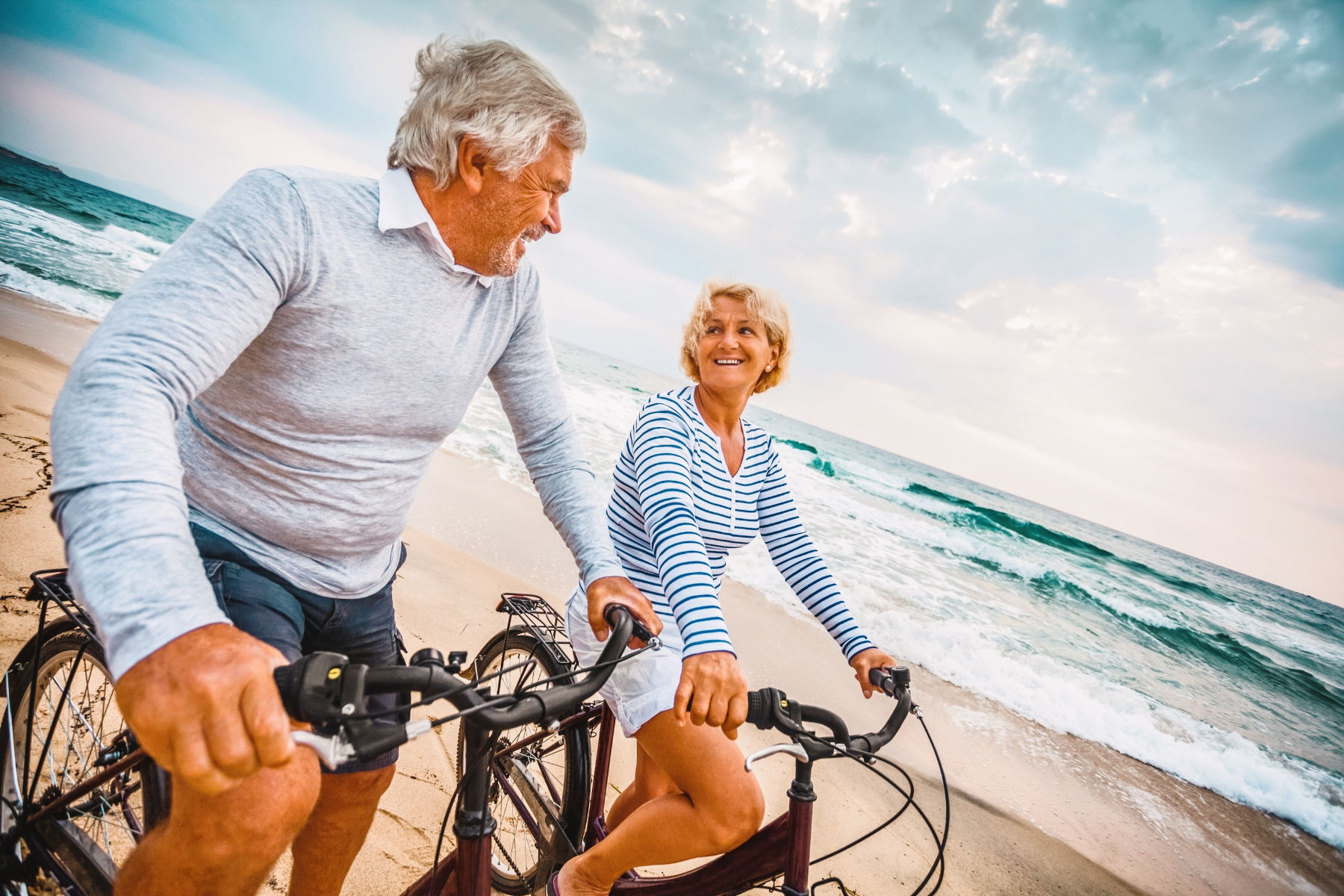 Living on the Outer Banks with the fresh salt air and healthy lifestyle can be right around the corner
Choosing the Outer Banks for your retirement is a wise choice if you like temperate weather with plenty of sunshine (no more shoveling snow or driving on black ice). Due to the ocean, we typically have it 5 degrees cooler in summer and warmer in winter than our inner banks neighbors. There is a rich quality of life here, with easy access to miles of beaches for swimming, jogging, riding your fat tire bike, beach combing, fishing, and more.
We have an abundance of outdoor space for recreation in Dare and Currituck County, like local town parks, state parks and natural areas. We also have YMCAs and the BAUM Center that offers endless fitness opportunities such as pickleball, Zumba, and Yoga. It's a great place to stay energetic and agile.
HEALTHY SALT AIR
Salty ocean air is great for your health as the salt air invigorates your lungs to make you feel more alive which is why everyone loves island life! (Read more about that here.) We have trusted healthcare providers on the Outer Banks from physical therapy to eye care. But we're also drivable to some of the best medical care in the Chesapeake/Virginia Beach area.
VOLUNTEERISM

 
Another highlight to living on the OBX are the many opportunities to get involved and volunteer. There are so many ways to be involved in this little beachside community, here are few that may tickle your fancy: 
Contact OBX Common Good to learn about even more opportunities to give back and be a part of something greater on the Outer Banks. 
FAITH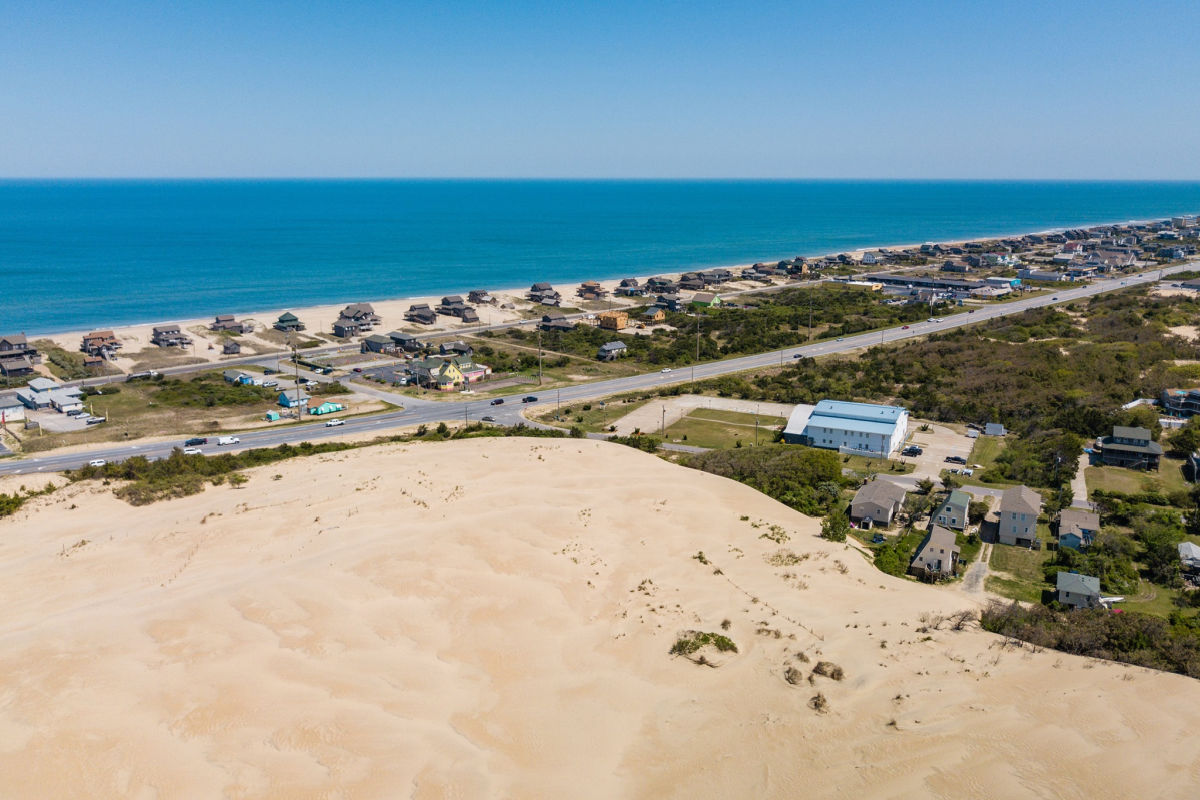 There is a plethora of worship centers on the Outer Banks, with churches that range from Anglican to Charismatic. If you're looking for a place to worship and meet likeminded people, you will most likely find one that meets your style here. See a listing here.
If you would like to learn more about the Outer Banks lifestyle, we recommend visiting the Outer Banks Chamber of Commerce website here.
HAPPY PLACE 
It's been said how amazingly friendly and hospitable the people are on the Outer Banks. It's a small community of mostly non-locals who call this sandbar home. Most of the residents are from out of the area, but meld together nicely as one community. 
In fact, the theme song from the TV sitcom Cheers may apply, "Where everybody knows your name." 
Our motto at SAGA Realty and Construction is "Build your story" and by this we mean we can help with that important next chapter, whether it is downsizing to a single level home, or building your forever home on the Outer Banks, that is what we do best! We have homes in fantastic Outer Banks communities from the $200's. We can also build on your lot. Visit our website below to learn more about our communities, or by simply calling 252.301.3090.