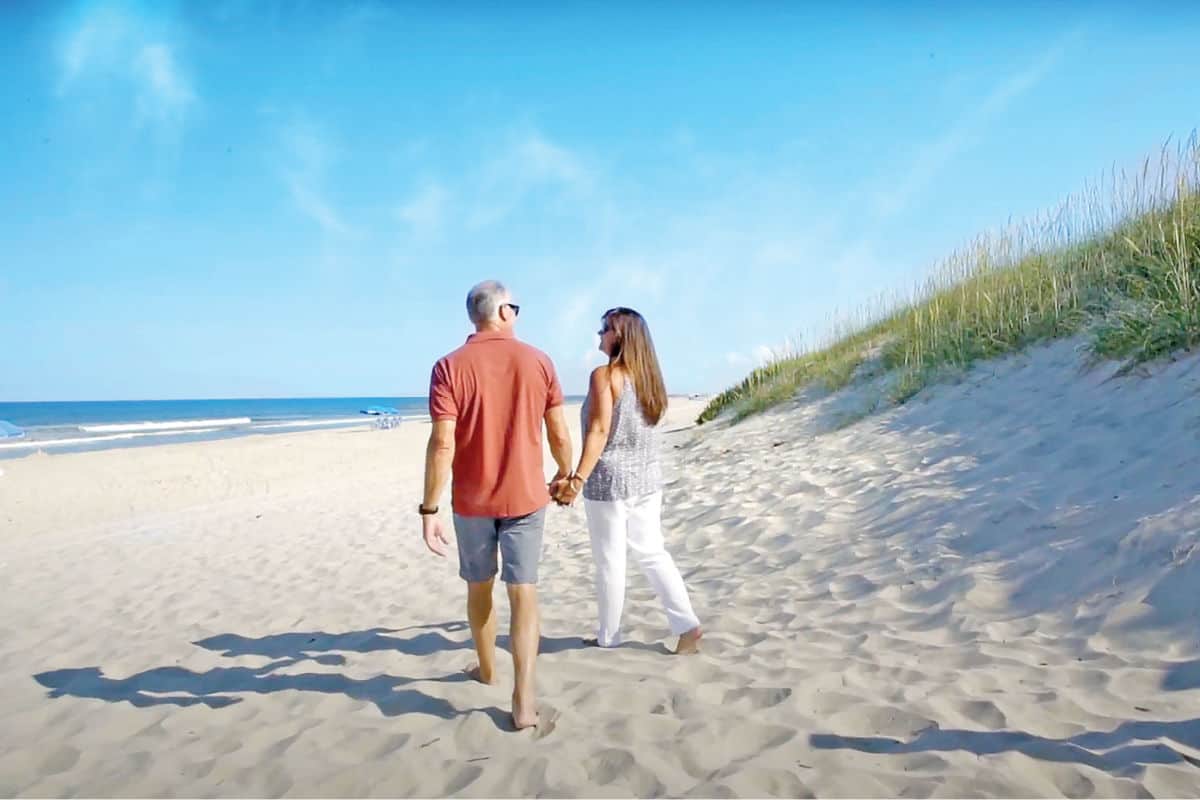 No need to drive to the Outer Banks beach on vacation, you're already here!
Anyone who vacations on the beautiful Outer Banks of North Carolina has the same thought, "How can I live here?!" It's such an amazing place to spend your time. As most of us have discovered, year-round living on the Outer Banks is just as fantastic, but we don't have to leave the beach to go home. Let's take a look:
1. | BEACHES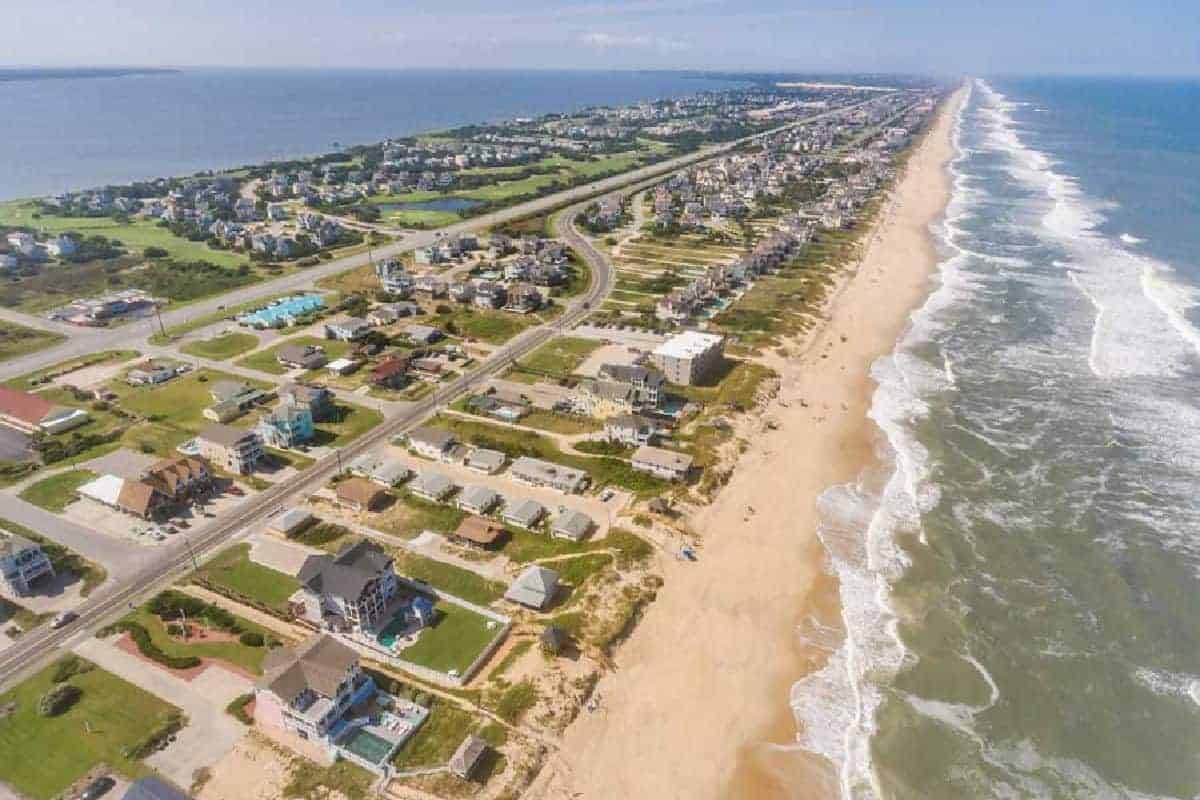 The number one reason everyone is here on the Outer Banks, the beach!
Comparatively speaking, the Outer Banks outstretches all the others when it comes to beaches. We have 100+ miles of public beach from Corolla to Cape Point on the Hatteras National Seashore. Plus, 4×4 driving is even allowed on some of these.
A neighboring state has a mere 8.5 miles of public ocean beach access.
You may also like: Corolla, home for a week or home for a lifetime.
2. | WEATHER
Your daily dose of sunshine and fresh ocean breezes is one of the reasons people from the rest of the country continue to relocate here. Summertime is typically balmy and salty in the mid to high 80's, which makes it perfect for days at the beach. Year-round weather is traditionally mild.
You may also like: Living the Outer Banks Dream is Easier Than You Can Imagine.
3. | SEAFOOD
There is a reason NatGeo is filming 7 seasons of Wicked Tuna Outer Banks here. Our proximity to the temperate Gulf Stream Waters (the feeding trough for the game fish like yellowfin tuna, marlin and mahi) make North Carolina among the most productive for fresh caught seafood. Plus our sounds are home to flounder, oysters and shrimp. Catch it, buy it at a local seafood market, or simply enjoy in one of our fine restaurants.
You may also like: Find Your Wicked Tuna on the Outer Banks.
4. | WATER ACCESS SOUND SIDE
Everyone loves the ocean, but if you're a mariner of any sort you will love our sound side access. A sound is a salt-water lagoon (usually brackish) and feeds into the many salt-marshes which are considered the life of the ocean. Kayaking, shrimping, sailing, fishing, stand-up paddleboarding, swimming, dolphin watching, and knock your socks off sunsets are just a few of our favorite outdoor recreational opportunities here. We have the best of both worlds on this sandbar we call home. Ease of access to the five sounds that border the Outer Banks. North to south: Currituck Sound, Albemarle Sound, Croatan Sound, Roanoke Sound and Pamlico Sound.
You may also like: One of our favorite radio stations, The Sound.
5. | PARKS & PRESERVES / FLORA & FAUNA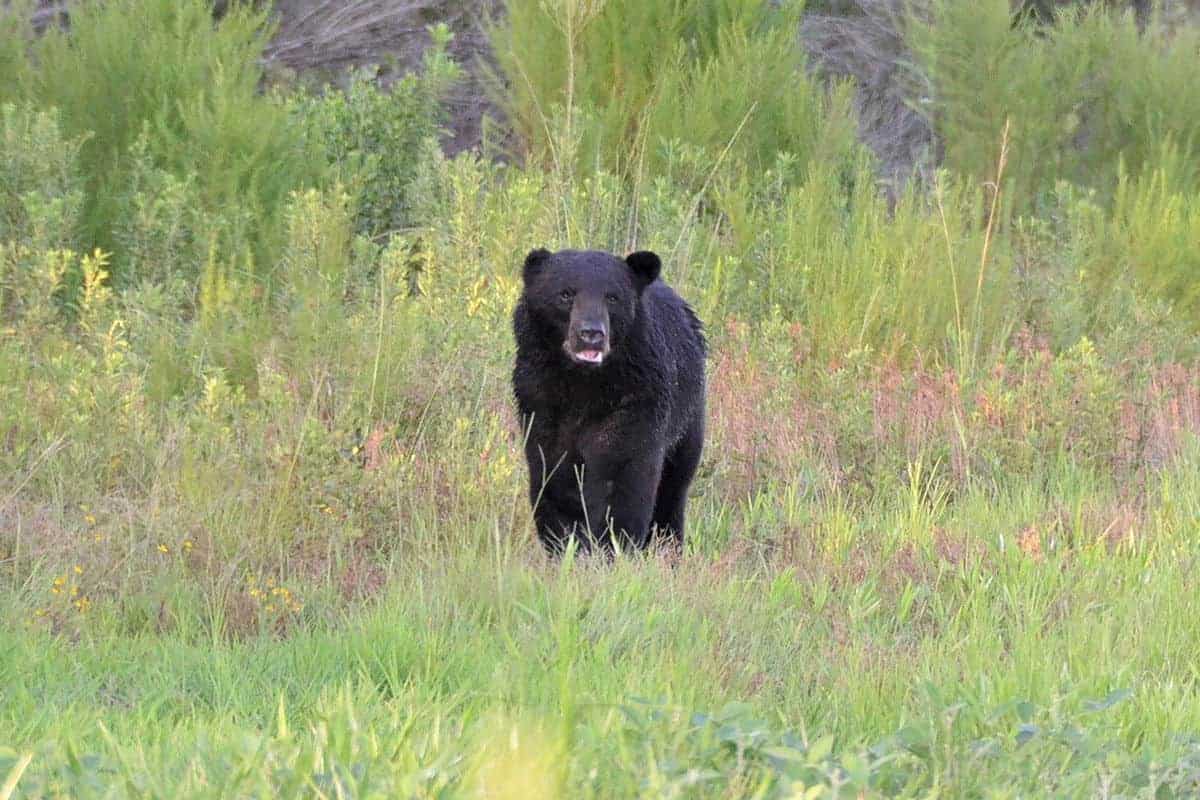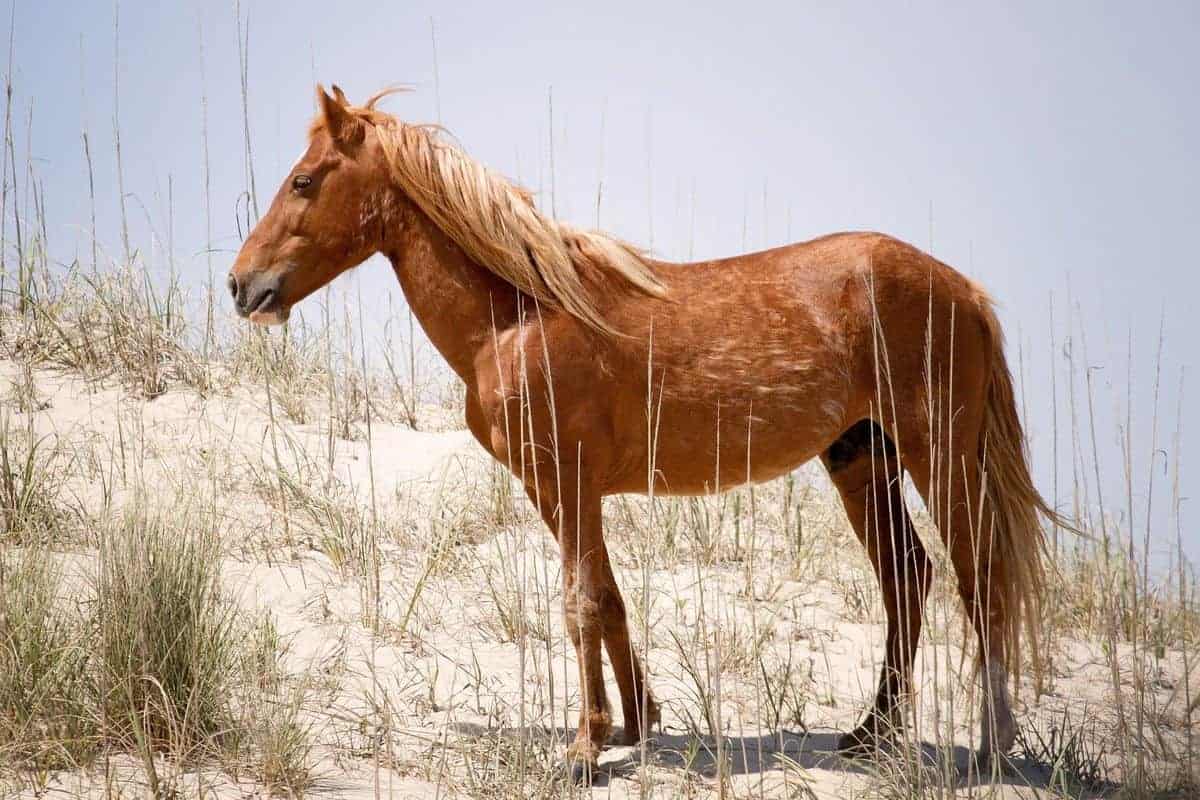 Unique flora and fauna of the Outer Banks includes the wild mustangs of Corolla
6. | THINGS TO DO
There is always something to do, from surfing contests to bluegrass festivals, we have of fun stuff goin' on! Special Outer Banks community events like 5ks and marathons, fishing tournaments, seafood festivals, beer and wine festivals, fall kite festivals, restaurant week, concerts and of course gorgeous lighthouses.
You may also like: Things to Do on the Outer Banks.
7. | HEALTHY LIFESTYLE
A little drive through the communities on the Outer Banks will settle the fact, people who live here are just healthier. All that fresh air and sunshine living at the beach means a morning walk or jog at sunrise, beach volleyball, bike riding, surf fishing and generally spending more time outdoors. We're proud to call the Outer Banks home, so like most Bankers, we're involved within our community, with neighbor helping neighbor, it's naturally a healthy way to live.
You may also like: Unlocking the Myths to Having the Perfect Outer Banks Beach Lifestyle.
BONUS | HISTORY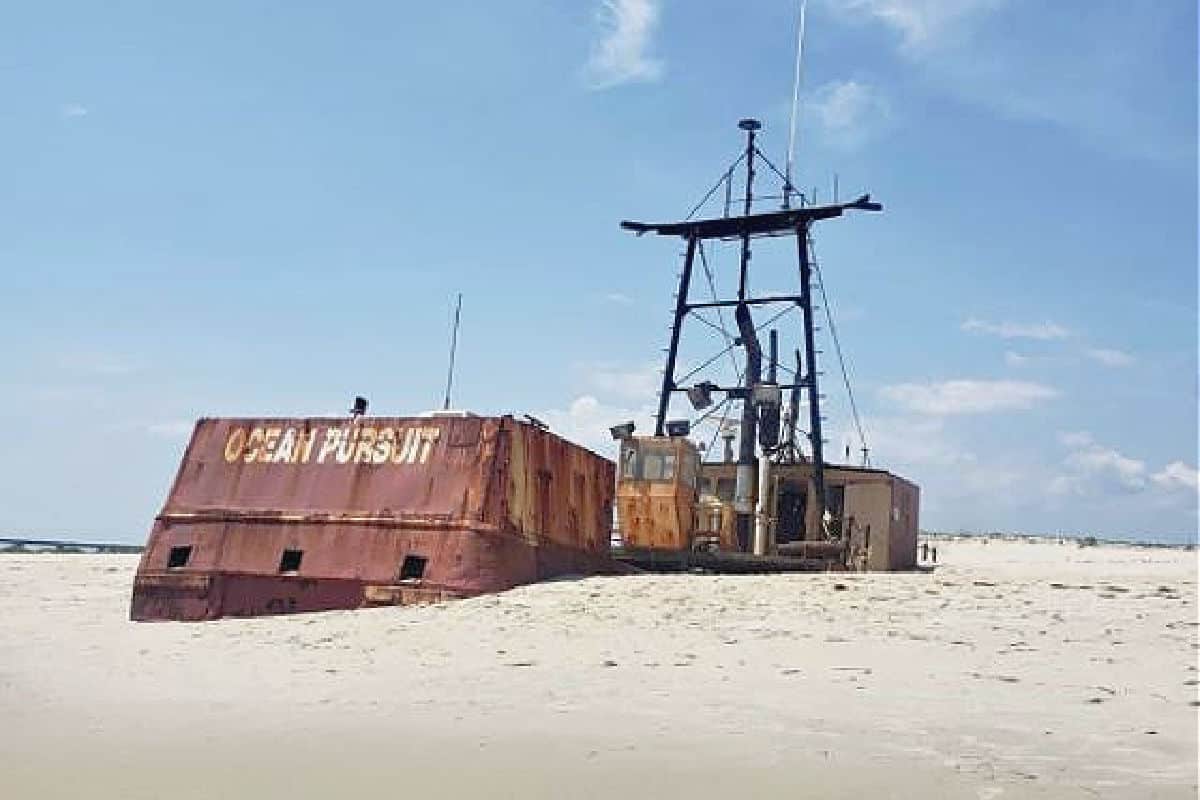 The Ocean Pursuit sinks in the shifting sand on the Hatteras National Seashore 2020. Image credit: Sean Amateur Photography
SHIPWRECKS: The Outer Banks played a key role in many past battles, as well as the importance of the creation of the Coast Guard from the United State Lifesaving Service. You will see our ties to this all over these barrier islands, also known as the "Graveyard of the Atlantic" with over 2000 shipwrecks offshore.
Some shipwrecks you can see from the beach, or as pictured above, are actually on the beach. A 72′ scallop boat, The Ocean Pursuit ran aground March 1 on the Cape Hatteras National Seashore and now with the wind, surf, sand and tides is slowly being buried down near the Oregon Inlet, just south of Nags Head.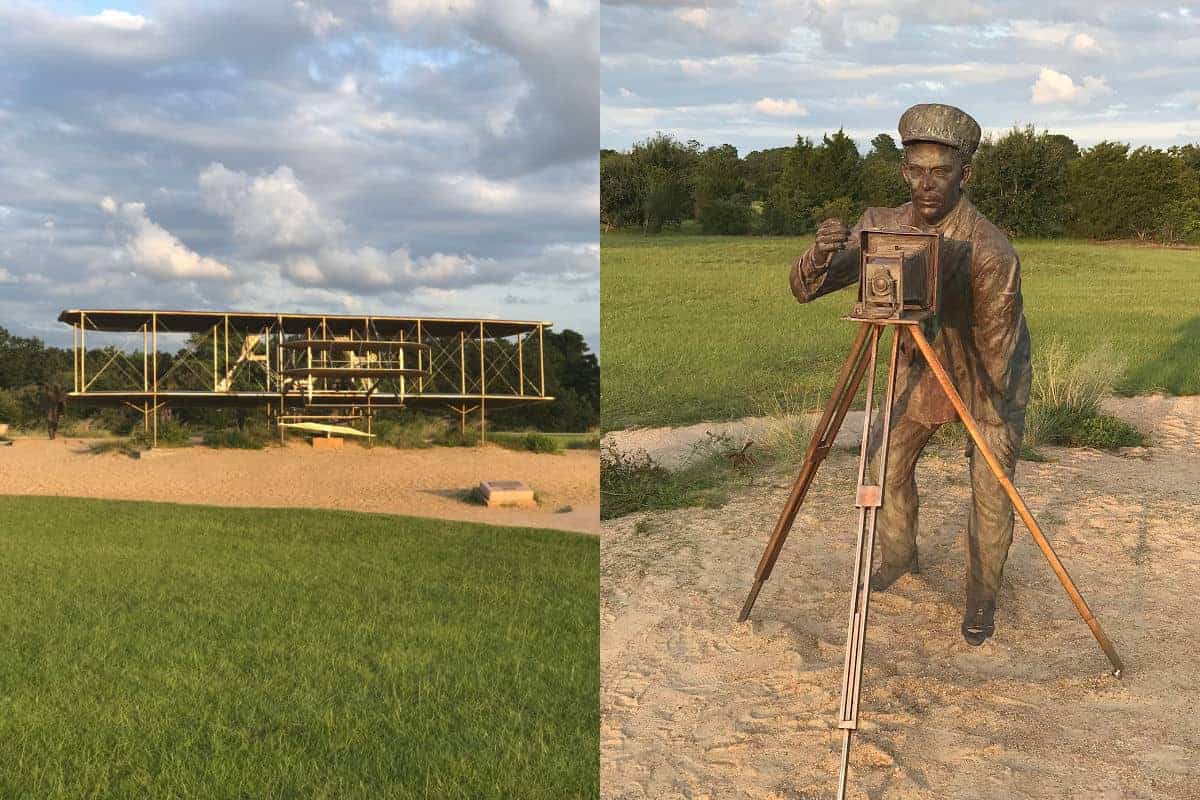 History was made here, explore the grounds of the Wright Brother's National Memorial
FIRST IN FLIGHT: Wind, sand, and a dream of flight brought Wilbur and Orville Wright to Kitty Hawk, North Carolina where they achieved the first successful powered flight on December 17, 1903…and the dreamers keep coming to the Outer Banks.